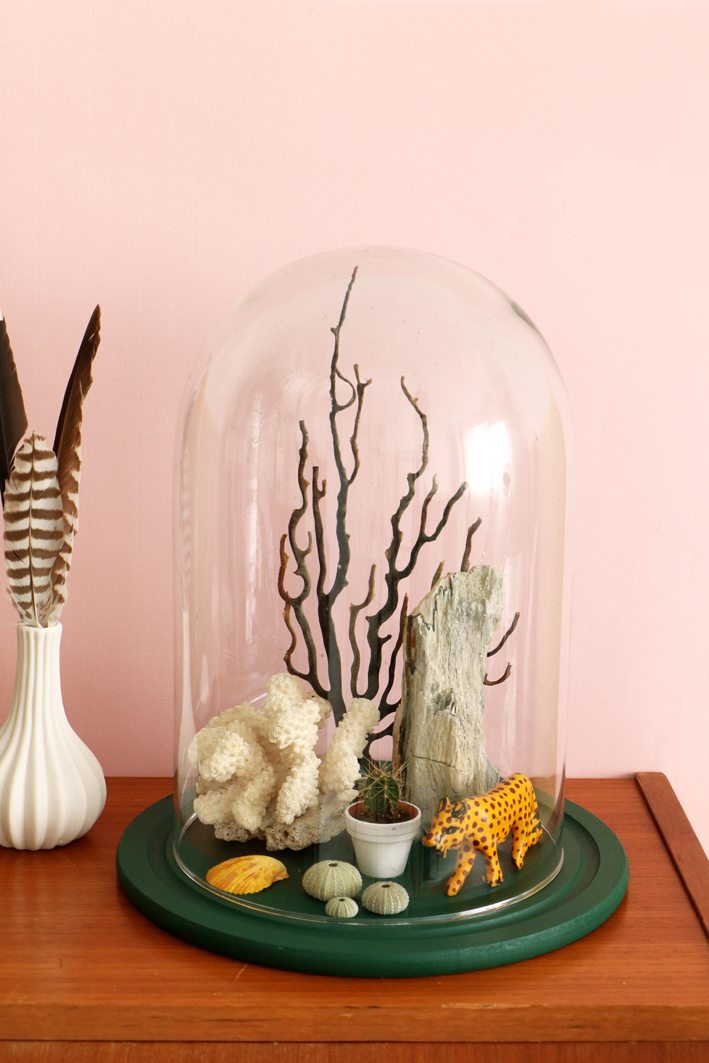 A fun part of traveling is taking special souvenirs home and keep them as a memorie to those special moments you had during your trip. I love taking home souvenirs when I travel, especially things that I can use to make our home more personal. When I was a little girl I loved to spend hours on the beach, searching for little shells and stones. My mother recently gave me a little box filled with small shells and stones that I collected when I was maybe 9 or 10 years old. She kept it for me all those years, and I still love that little box…
It's a shame though because often those little gems are put in a box or drawer and we forget about them for a while. That's why I decided to create this Diy Souvenir Bulb with some things I found during our last holiday in South Africa. This way, these souvenirs get a special place in our home and when I see them I often think back to this amazing experience we had… Let me tell you how I made it!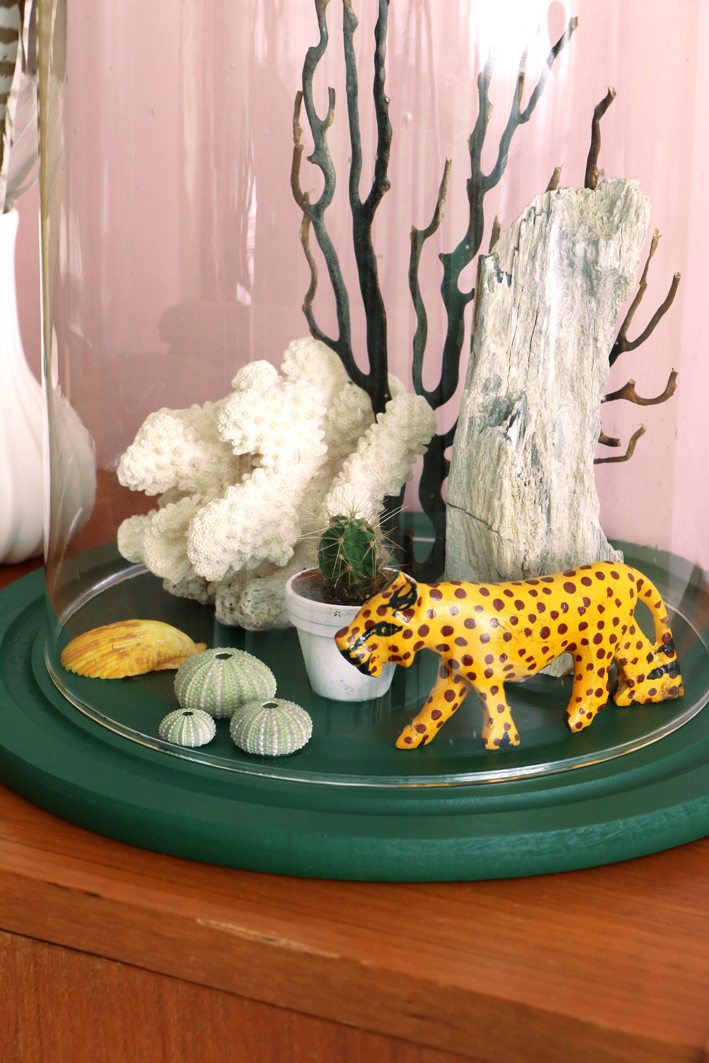 THIS IS WHAT YOU NEED:
– Souvenirs from traveling like feathers, stones, coral, shells, twigs, anything that you brought home!
– A round shelf or bread board
– A glass bulb
– Paint & a brush
– Superglue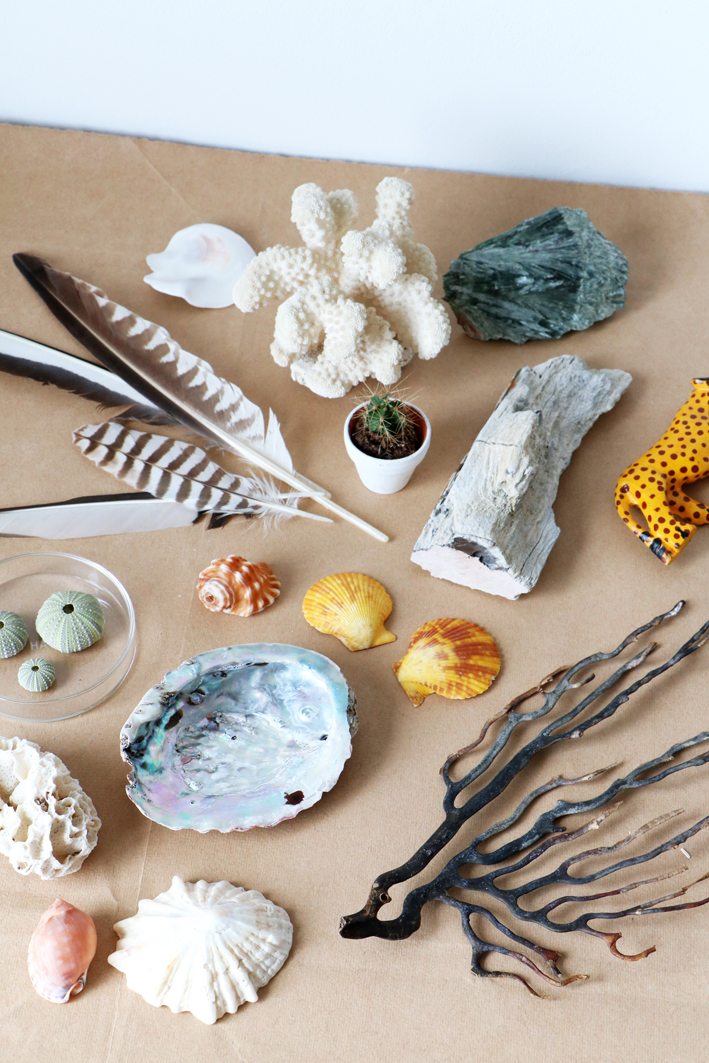 STEP 1:
Collect all kinds of treasures and souvenirs that you brought home from different trips that you made. You can use anything you like to make it personal! As long as it fits underneath the glass bulb.
STEP 2:
Paint the round bread board in a colour that you like. I used "Vol Tijm" by Flexa.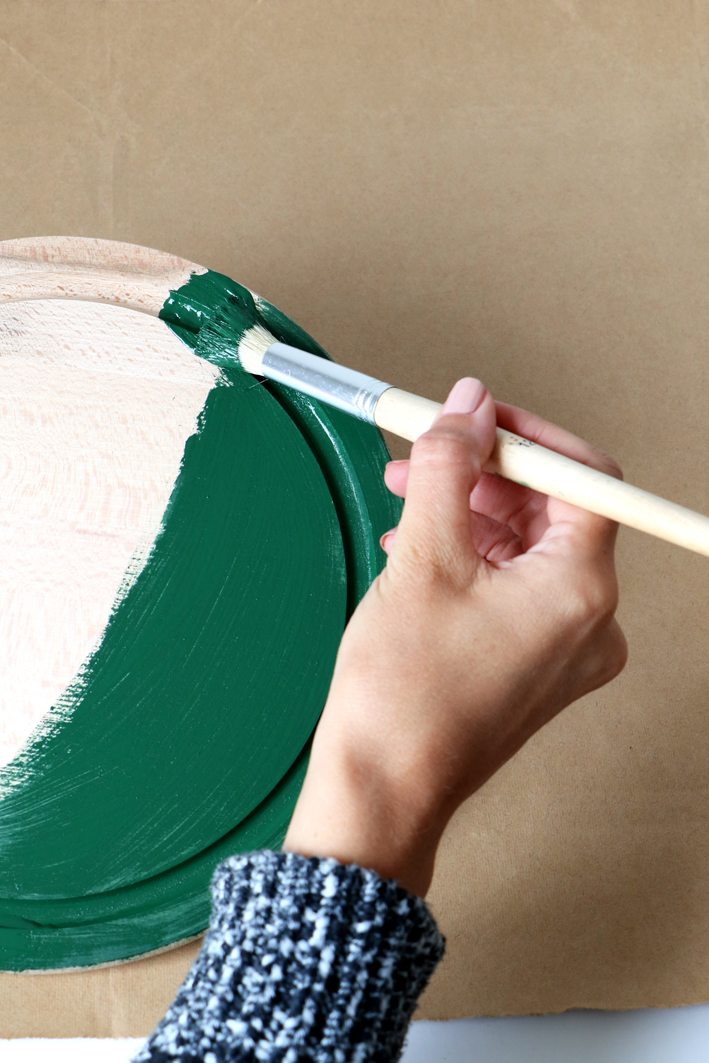 STEP 3:
Make a little composition of your souvenirs before you start glueing them onto the shelf. Start by glueing the larger items onto the shelf and then add the smaller items. Make sure the glass bulb still fits on top!
STEP 4:
Make sure the glue is dry and your souvenirs won't go anywhere. Place the glass bulb on top and pick a special place in your home to set up this collectors item! Hopefully this Souvenir Bulb will often take you back to those precious moments during your trips!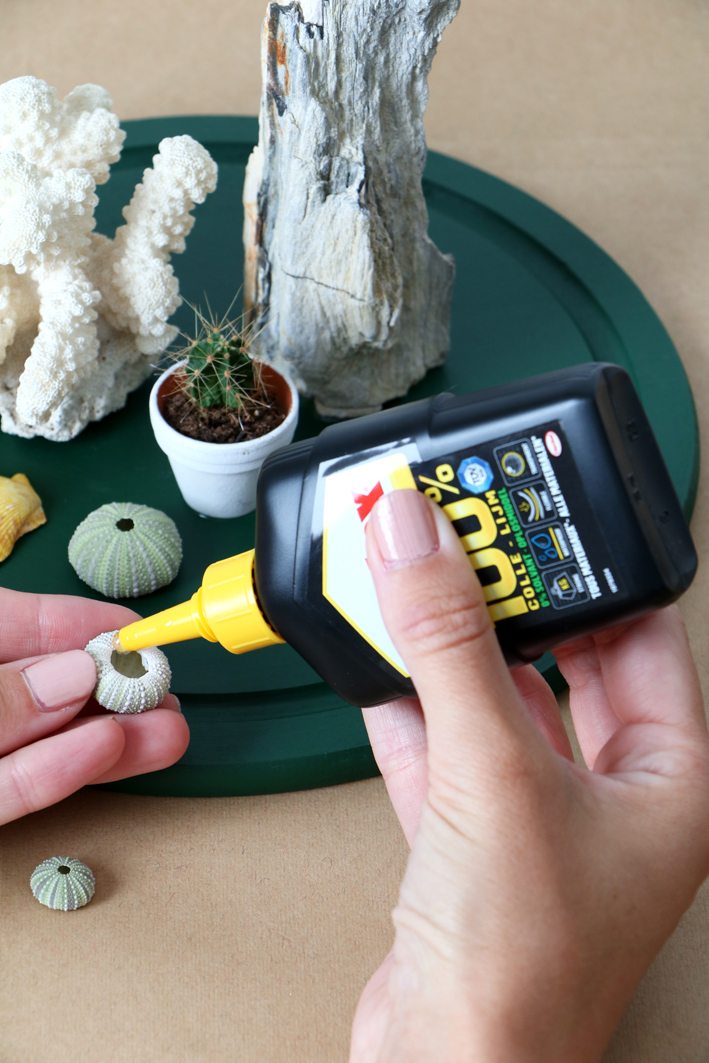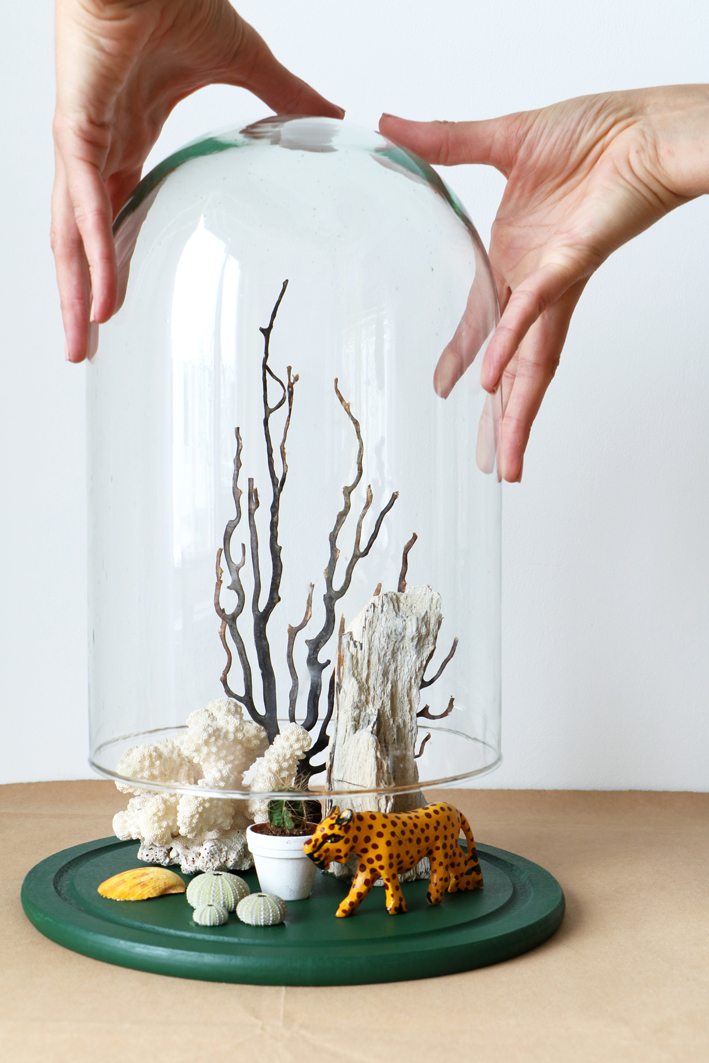 Photography: Marij Hessel