It has been a while since I wrote about our bedroom. Here you can read about the Ochre wall I added to the bedroom some time ago, I'm still very happy with this colour. The Ochre combines very well with the vintage and green elements in the room! I didn't change a lot in this room but I did add a new light bulb next to the bed. I think it fits perfectly with the rest of the details in our bedroom and on top of that, it's very handy to use as a night lamp as well!
I got this vintage light bulb from the online shop "William & Watson". They offer a range of beautiful vintage light bulbs in different shapes and sizes (I chose the Globe Spiral XL). The lamp gives a very nice and warm light and it has a dimmer so you can adjust the brightness of the light to your mood… It's a great addition to our bedroom!
The mint green box I found at Sostrene Grene, the little wall hanging I made myself during a workshop at Nom van Kleur, the striped bedspread I bought in Marrakech, the yellow pillow case at Tas-ka and almost everything else is thrifted.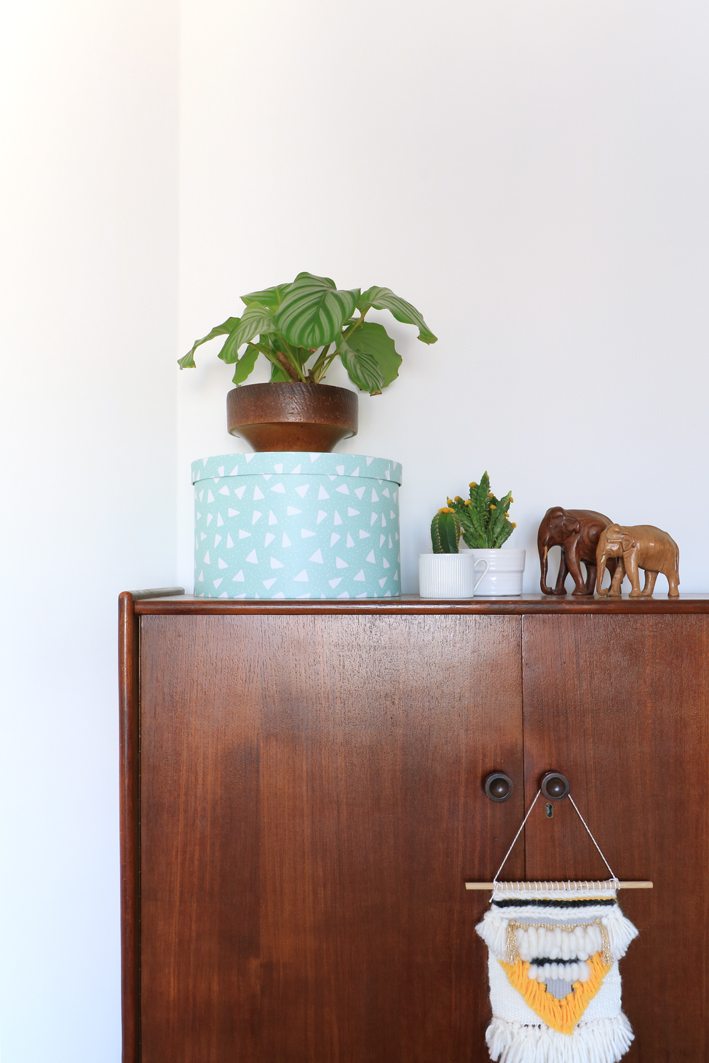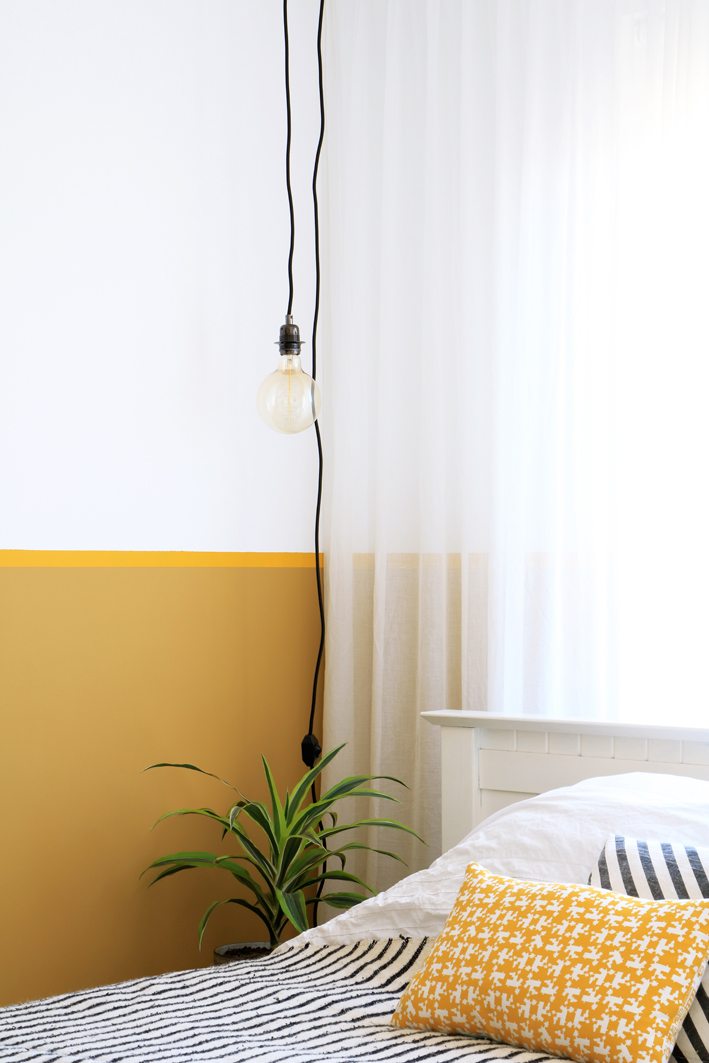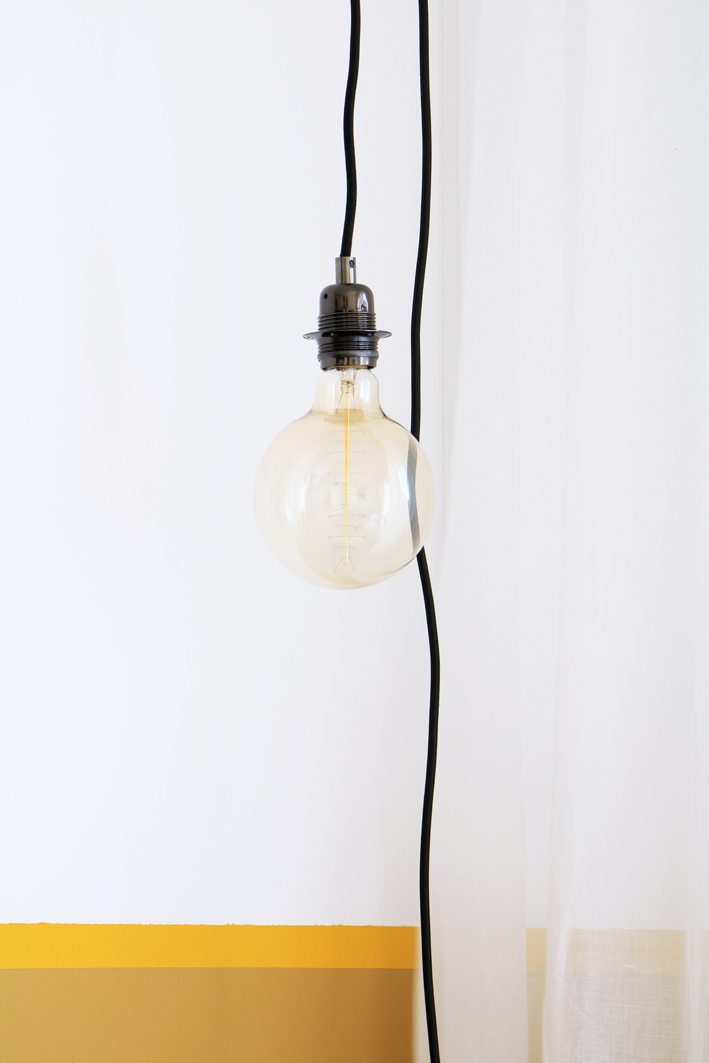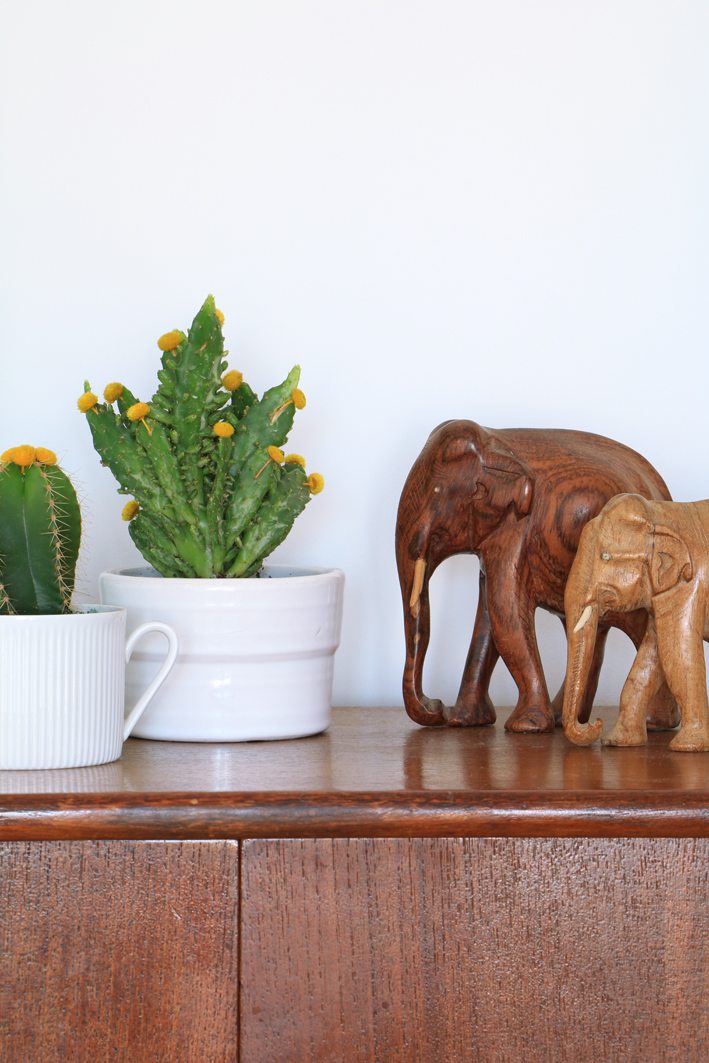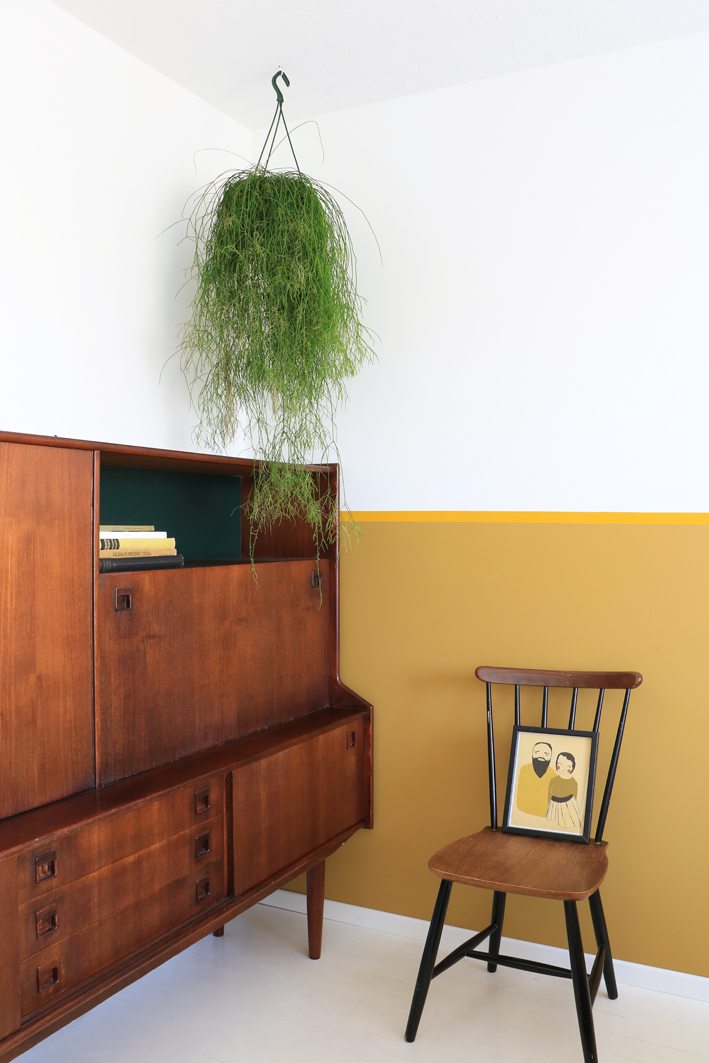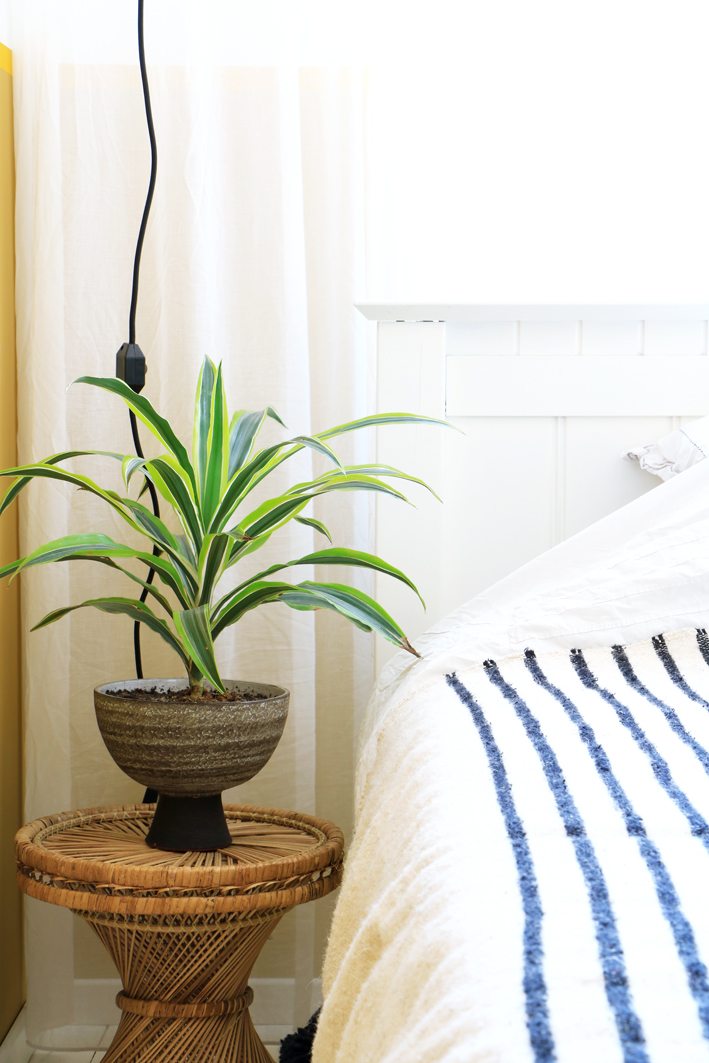 Photography: Marij Hessel