I'm pretty excited to finally share this home tour with you! It took some time before I found the time to select and edit these pictures and as you can see, I still had a very hard time killing my darlings. So it has become a very big home tour, but this place was too beautiful to not show it all to you!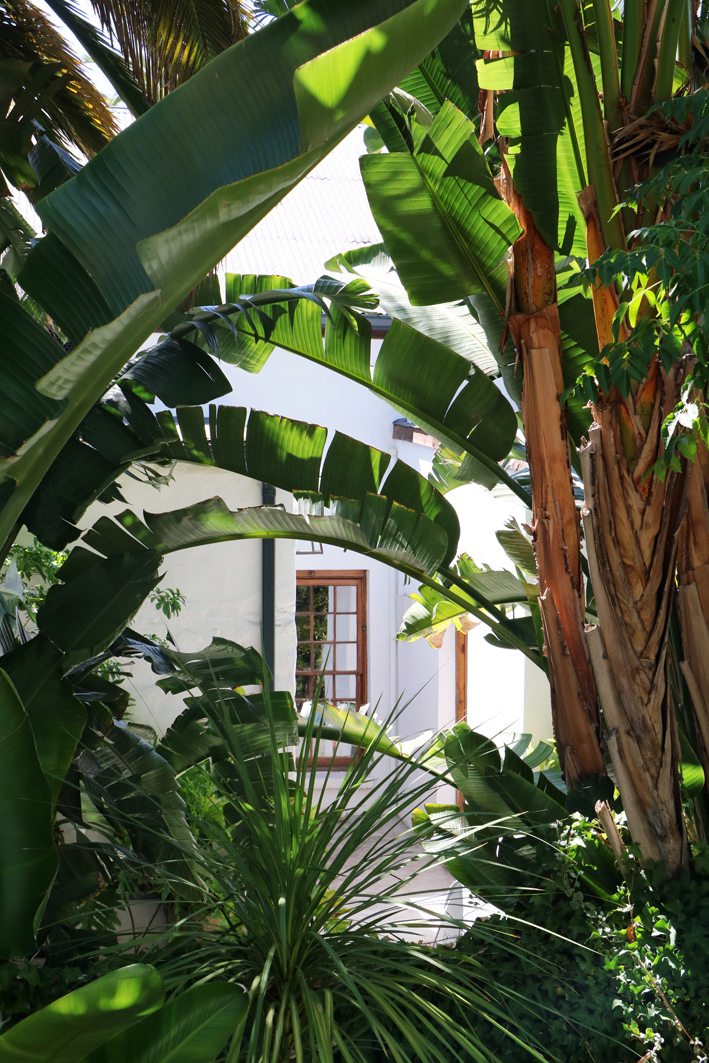 After our stay in Cape Town (and after enjoying a concert at the Kirstenbosch gardens) we drove to the small town called Hopefield. It was a two hour drive from Cape Town and we were driving to our guesthouse "Couvaloup" in the evening so it was pretty dark when we arrived. We felt like we were in the middle of nowhere and we needed some time to adjust to our new home for the next two days. Because it was dark, we couldn't really see a lot of the home but when we were welcomed by the lovely Laurent and his employees and their six (!!!) dogs we felt much more at home. Well, Evert needed some time to get used to the wide collection of dogs in different shapes and sizes since he doesn't feel very comfortable around big dogs (he was attacked as a child). Despite that it was late, we were served a very nice meal of roasted chicken, salad and a piece of traditional "Melktert" as a desert. While we were having dinner I could look around a bit in the living room and knew right away that this was a special place. We were surrounded by a beautiful interior with vintage design furniture, art and all kinds of collected ceramics, souvenirs and other oddities. There was so much to see!
Thanks to our friends Jetske & Themba, who have been living in Cape Town together for years, I found this place because the owner "Laurent" is a friend of theirs. When I did my research before our holiday, I was looking at the different rooms on the website of Couvaloup and really wanted to sleep in the "Indian Room". Laurent, who is originally from Lyon, France, always has been a collector and has traveled allover the world. He has spend quite some time in India where he collected handmade blankets & other textiles to sell to his customers. The Indian Room is a colourful reflection of this country and the bed is covered with pretty handmade bedspreads and cushions. The vibrant colour on the wall combined with the bright orange curtains and the warm wood made me feel so inspired! And so did the rest of the house!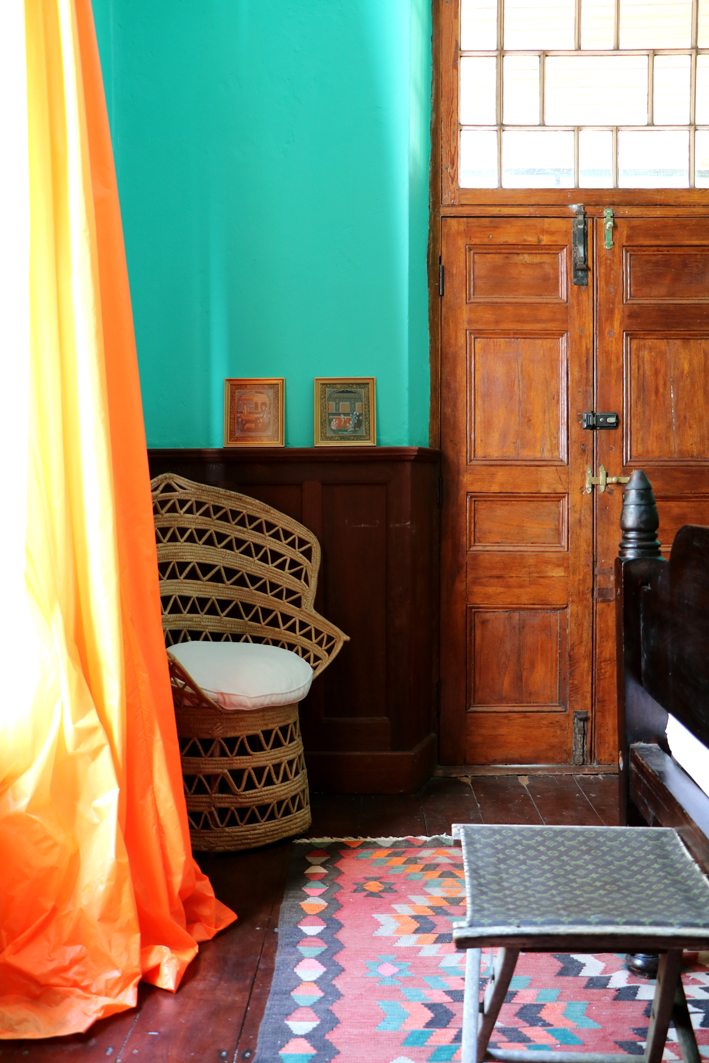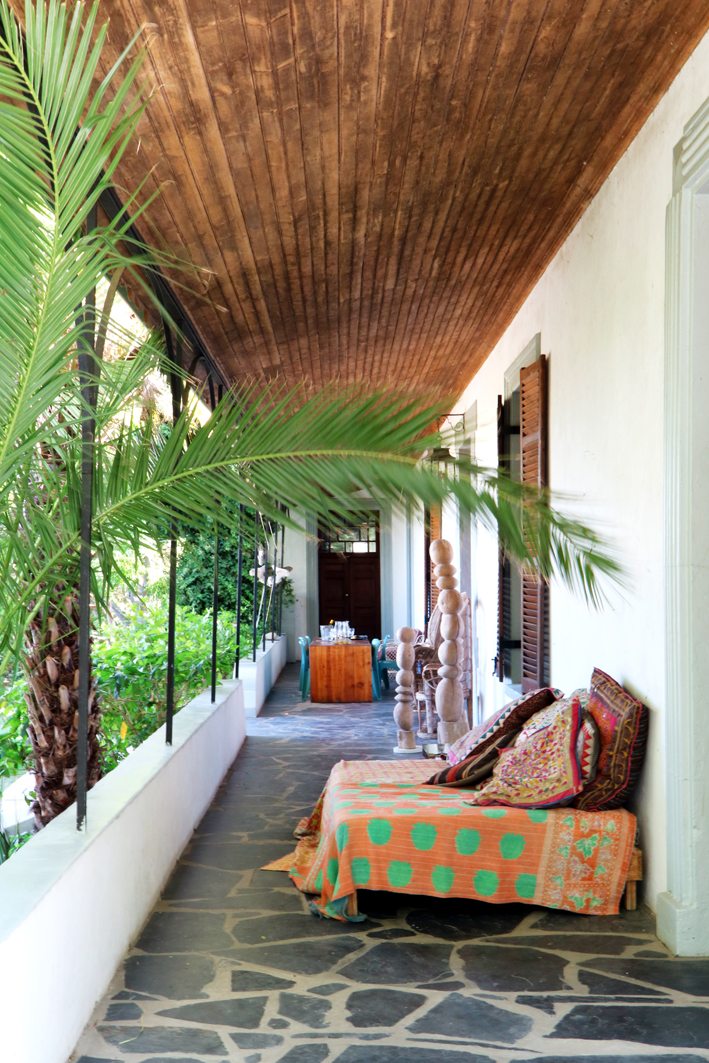 The big veranda was such a nice and beautiful place to enjoy the view, a nice breeze and the simple but very good food that was made for us in the morning, afternoon and evening. What a treat, we felt so spoiled especially since we were the only visitors at that moment. Our bathroom was such a wide and light room with a beautiful bath tub in the middle. The walls were covered with vintage art & I was in love with the antique chairs with the upholstery in a traditional African print!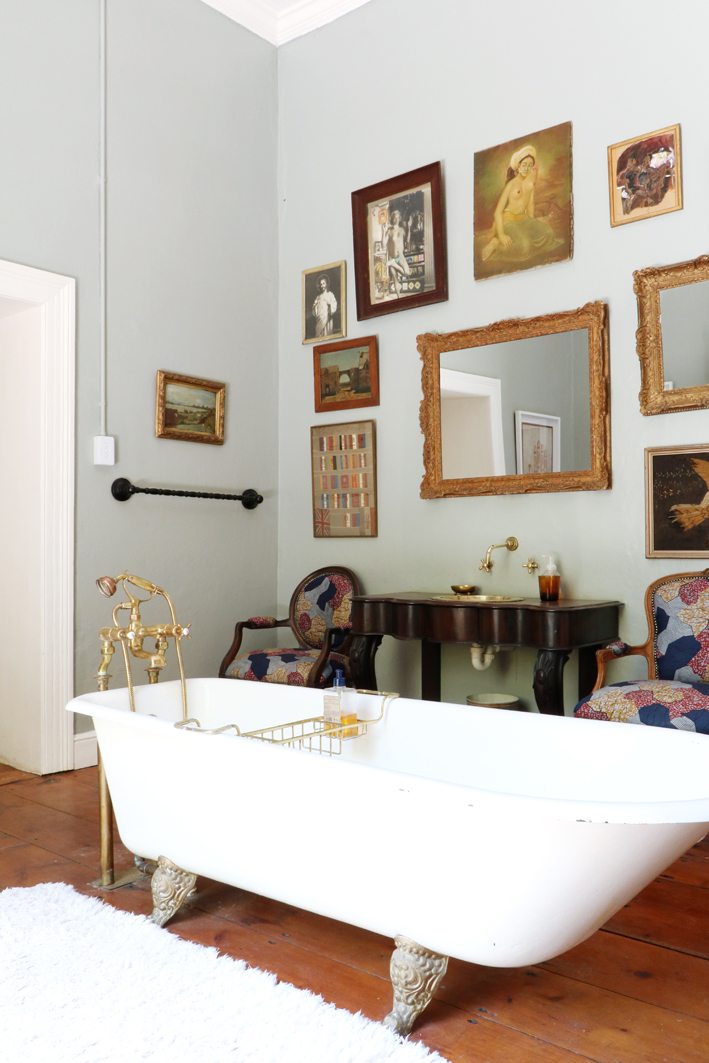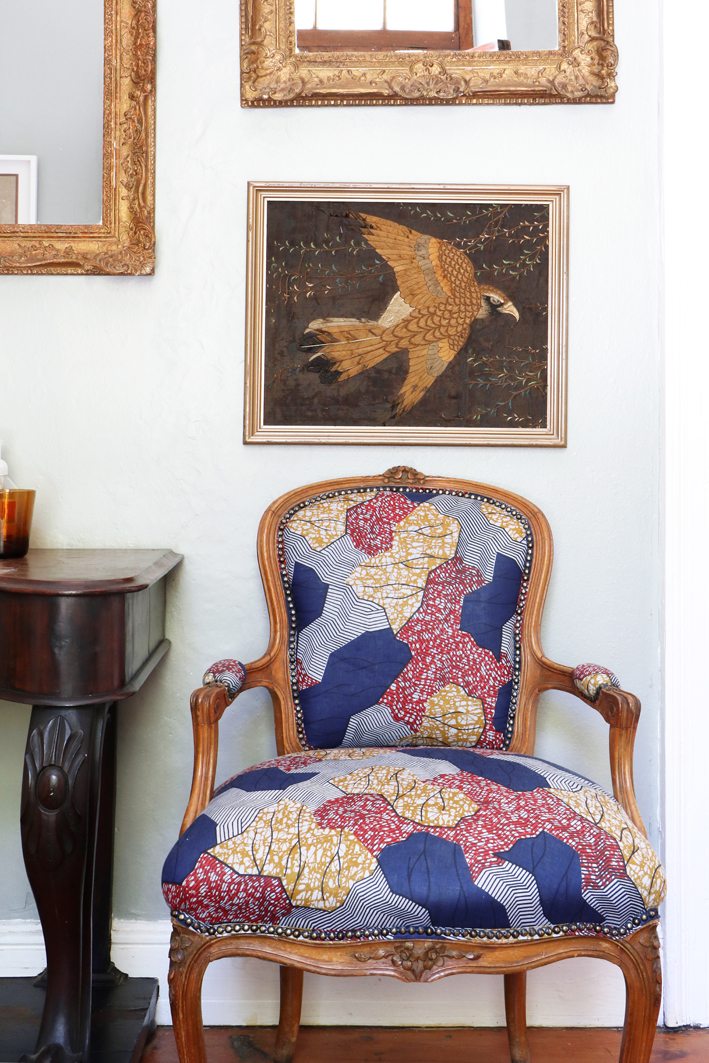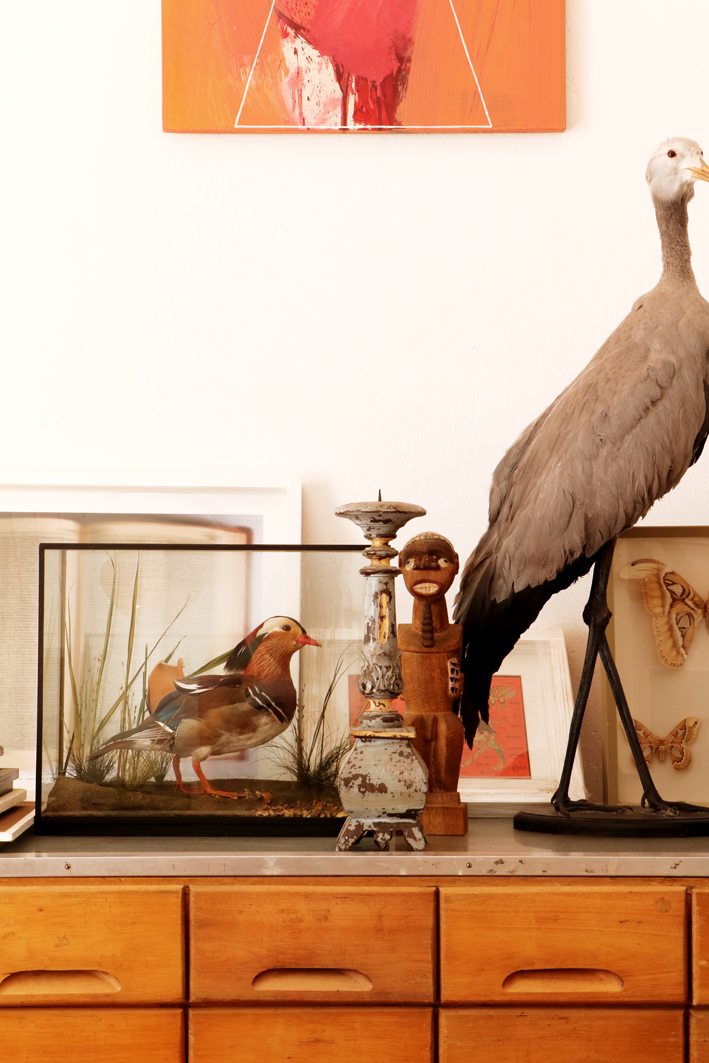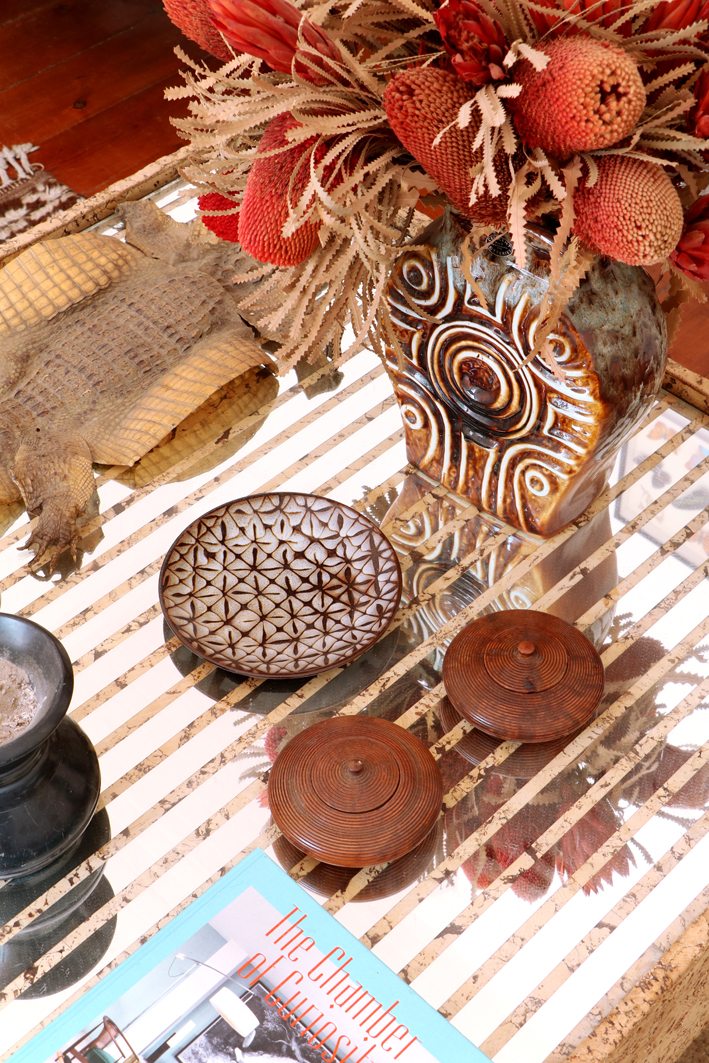 Laurent gave us a tour through the house, the beautiful green garden and the barns. All redone by Laurent with the help of a lot of craftsmen off course. He told us the house used to belong to a very famous doctor in South Africa and in five years he made this house into the home and guesthouse that he dreamed of it to be. He even planted hundreds of trees and created his own vegetable garden. I felt like a kid in an candy store with all the different rooms with an eclectic style and different cultures reflected in the decor. During our short stay at Couvaloup, we did a whole lot of relaxing by the pool and enjoying the good food and our environment. We ended up on the couch cuddling with the dogs so Evert made friends with the dogs after all… I wish we could have stayed longer but luckily I have lots of pictures as a reminder & an inspiration! I will not soon forget about this place!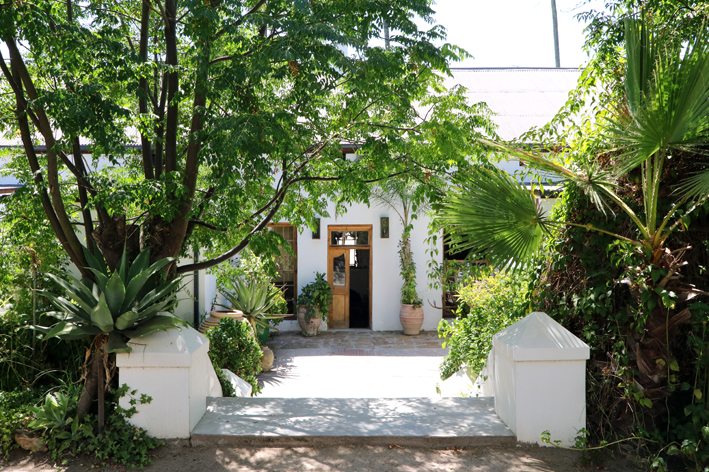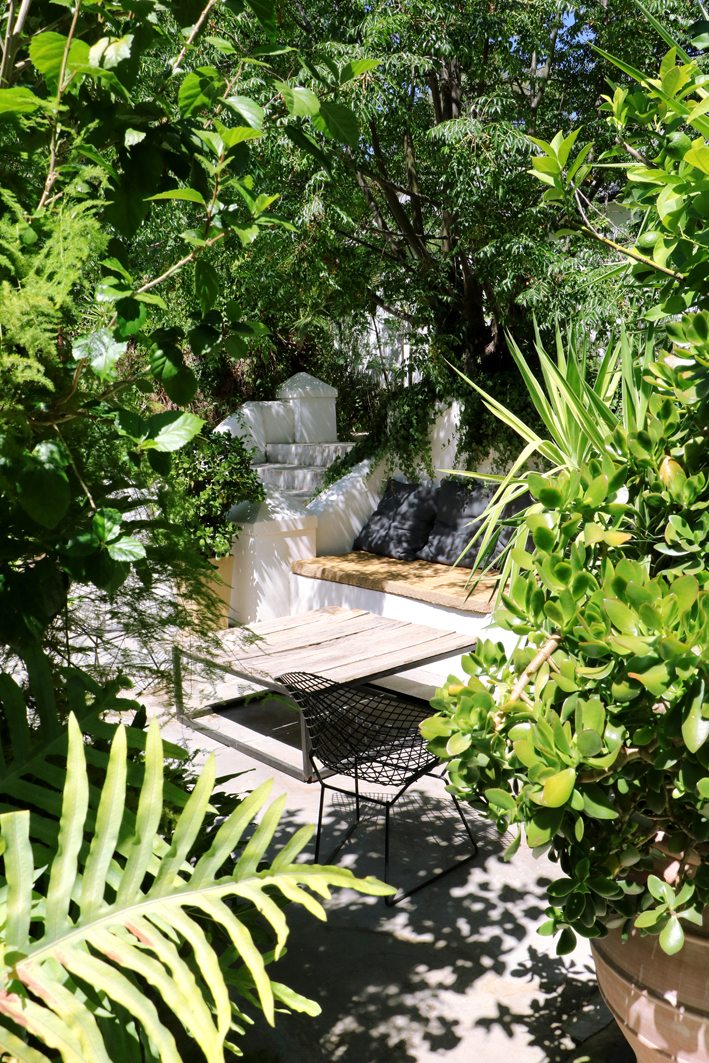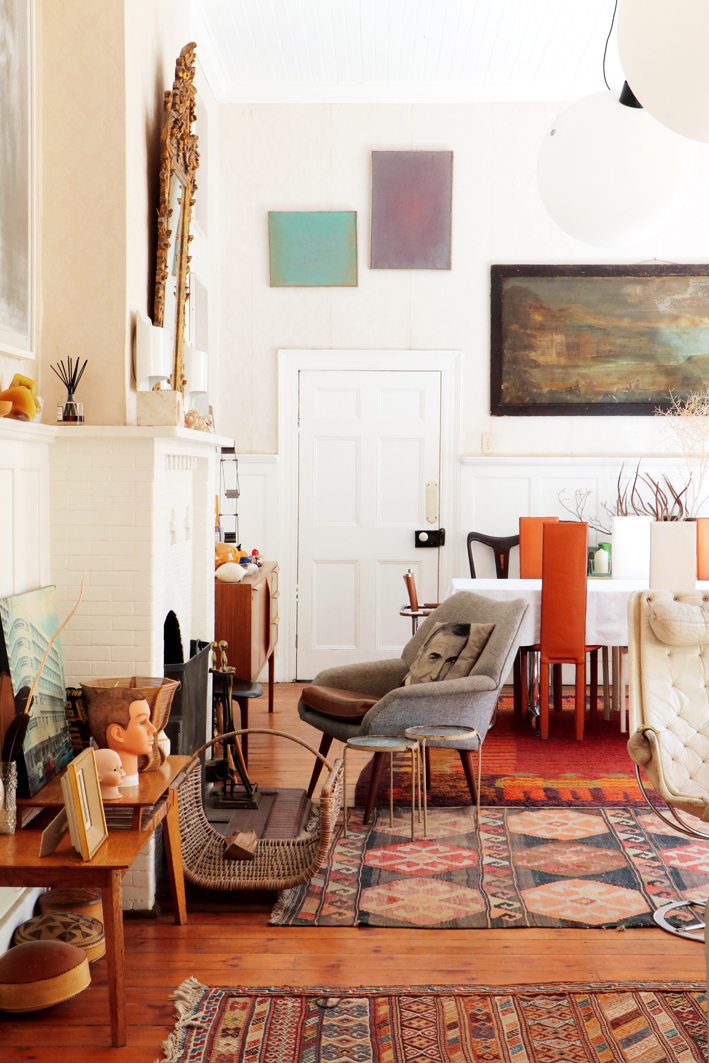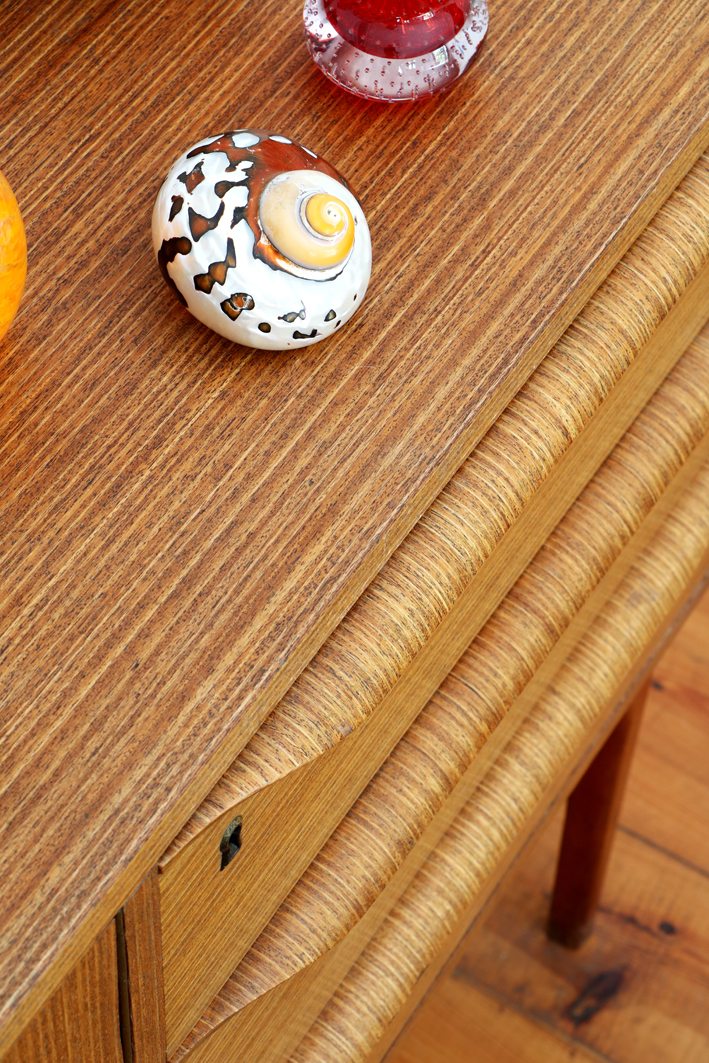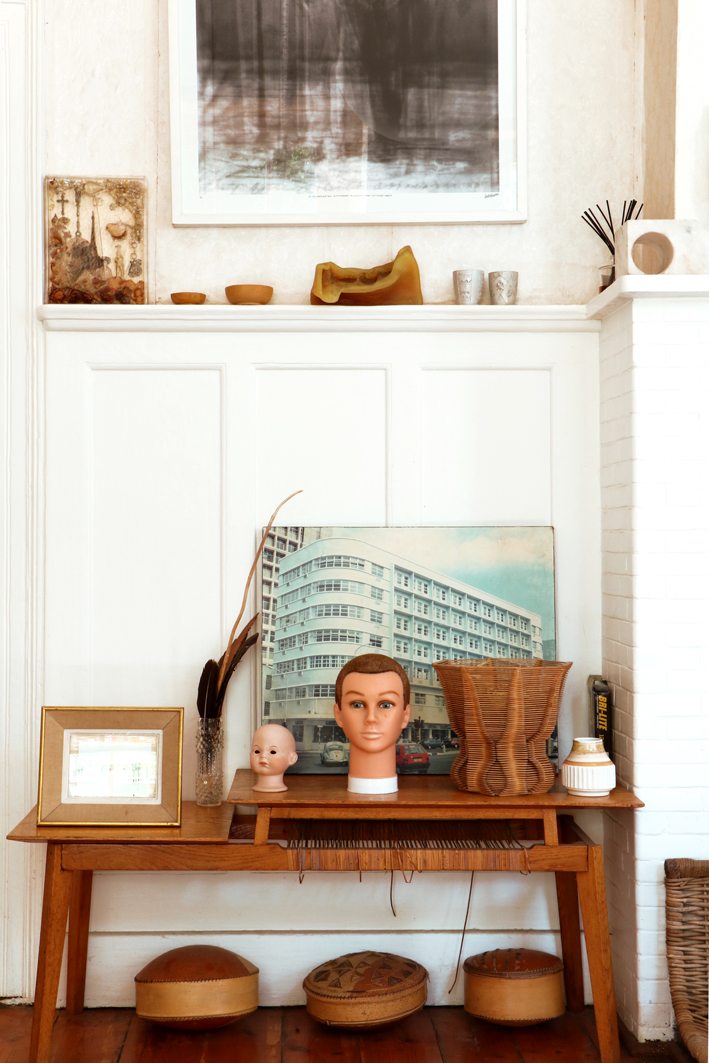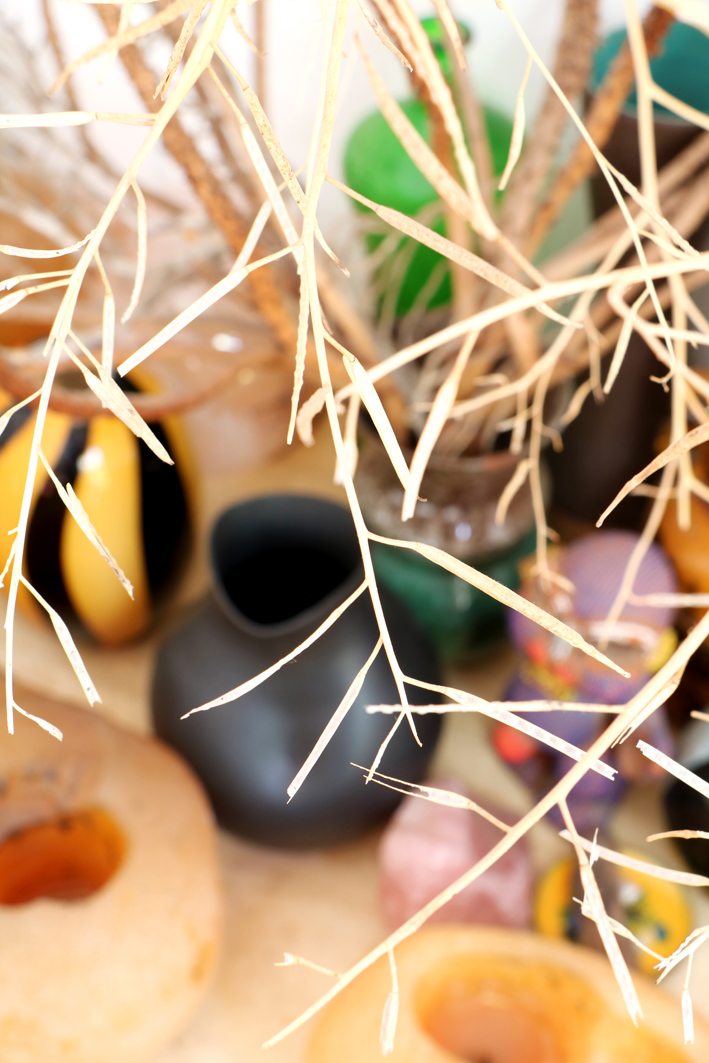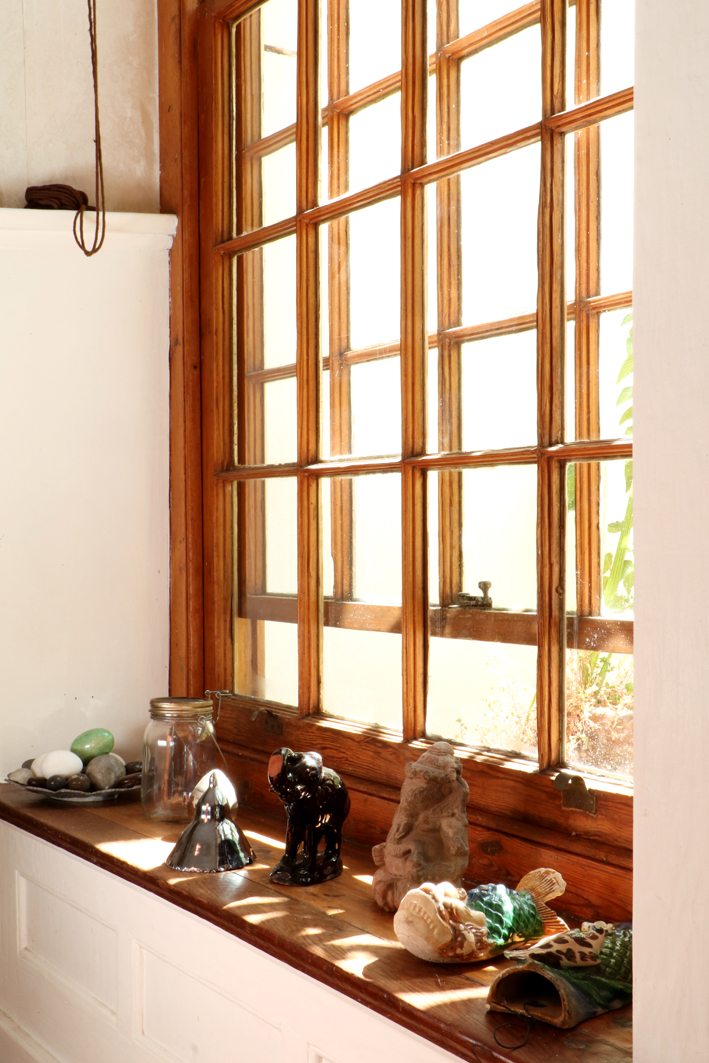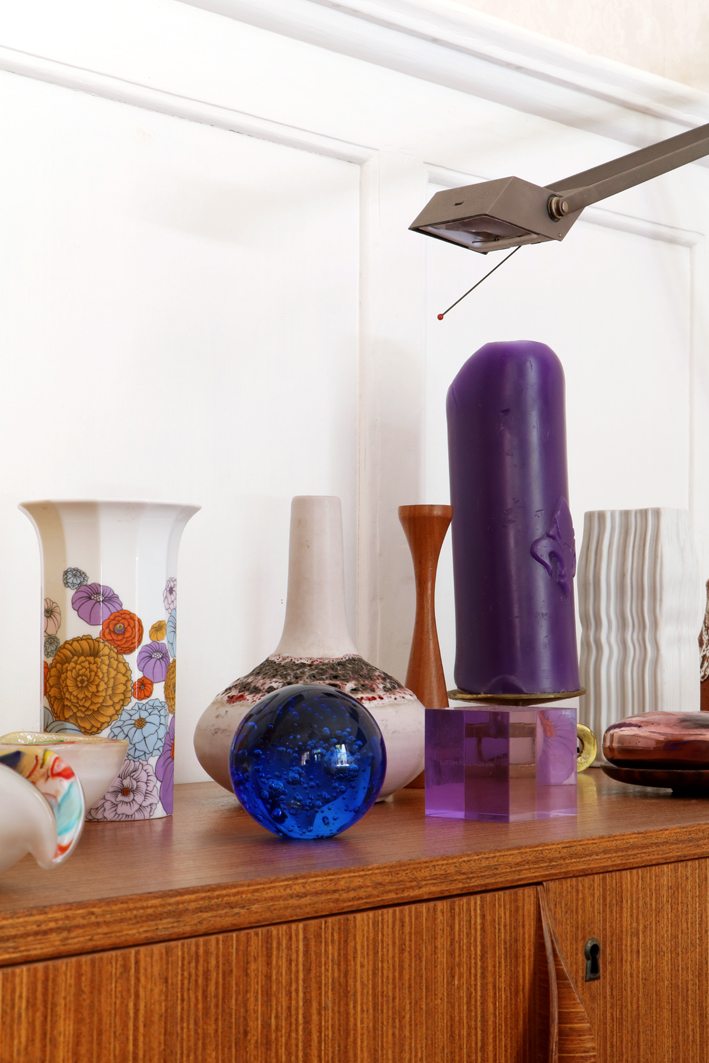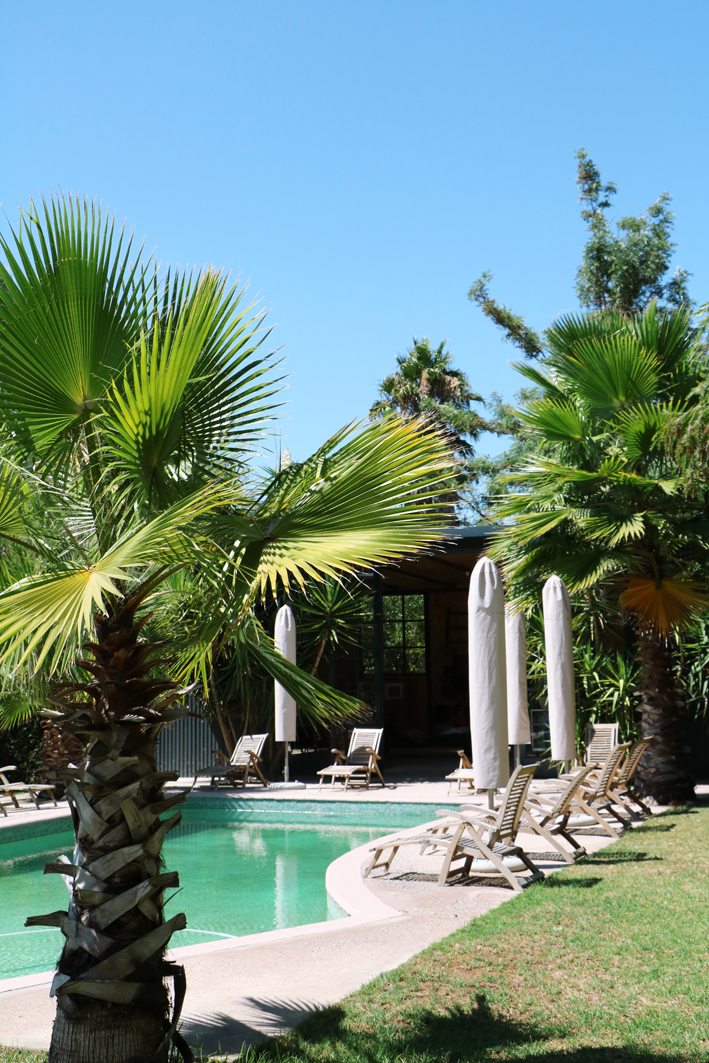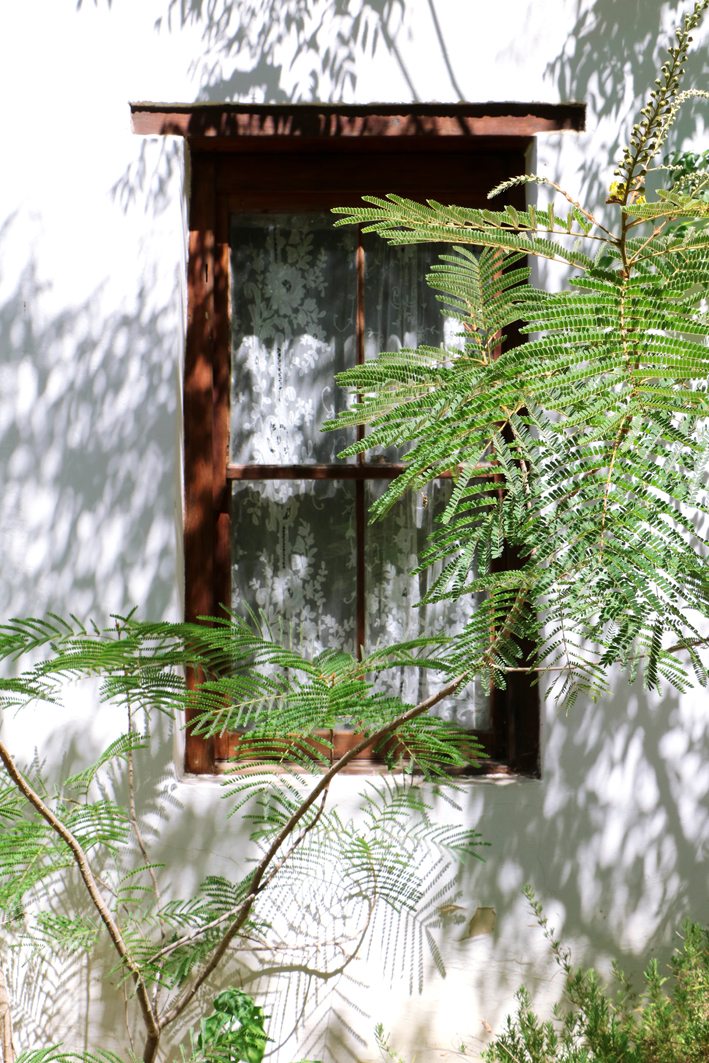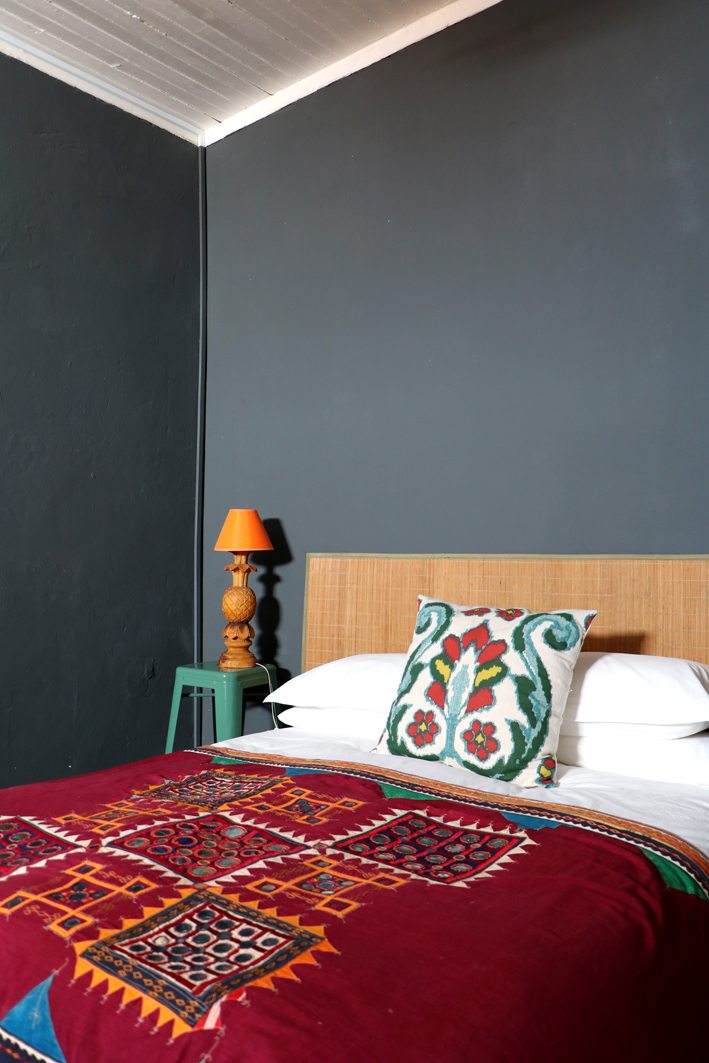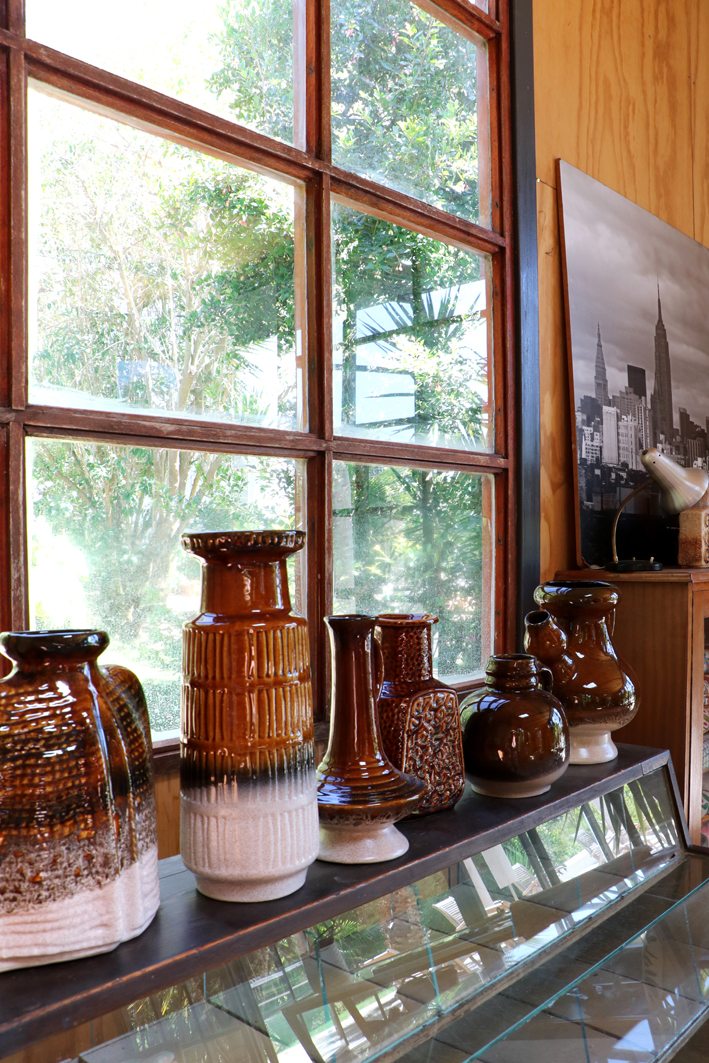 Photography: Marij Hessel