For Fashionista magazine I made this Diy Macrame Mirror, I'm very satisfied with the result so this mirror got a permanent spot in our dressing room! Actually I'm not experienced with the macrame technique so I just gave it my own twist. As you can see, you don't really need the official macrame technique experience. But if you know how it's done I'm sure that your very own version of this diy will turn out even better! Let me tell you how I made this mirror…
THIS IS WHAT YOU NEED:
– A round mirror
– Cotton rope (about 10 meters)
– Wooden beads
– A wooden ring
– Small scissors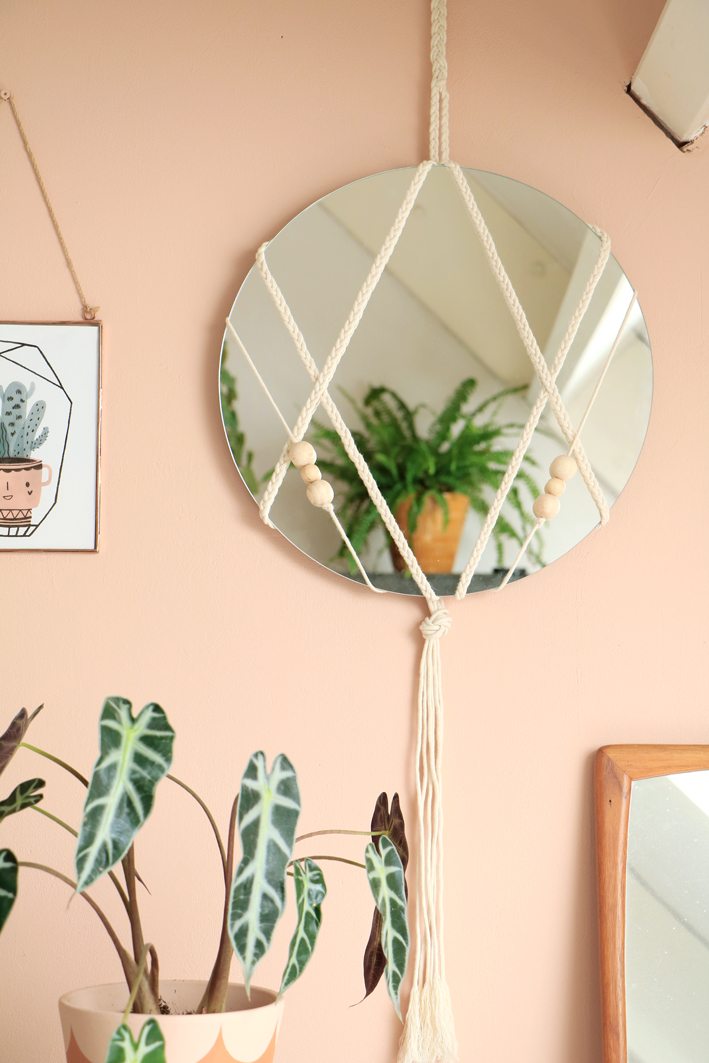 STEP 1:
Cut three pieces of rope, 3 meters long each. Attach them to the wooden ring by making a loop.
STEP 2:
Make a big braid with the 6 strings by making groups of 2. The big braid should be about 10 cm long, make a knot at the end so the braid won't fall apart.
STEP 3:
Make 2 groups of three strings and make a small braid of each group. Make te small braids as longs as possible. Make it easier for yourself by hanging the wooden ring on a doorknob or hook somewhere in your home.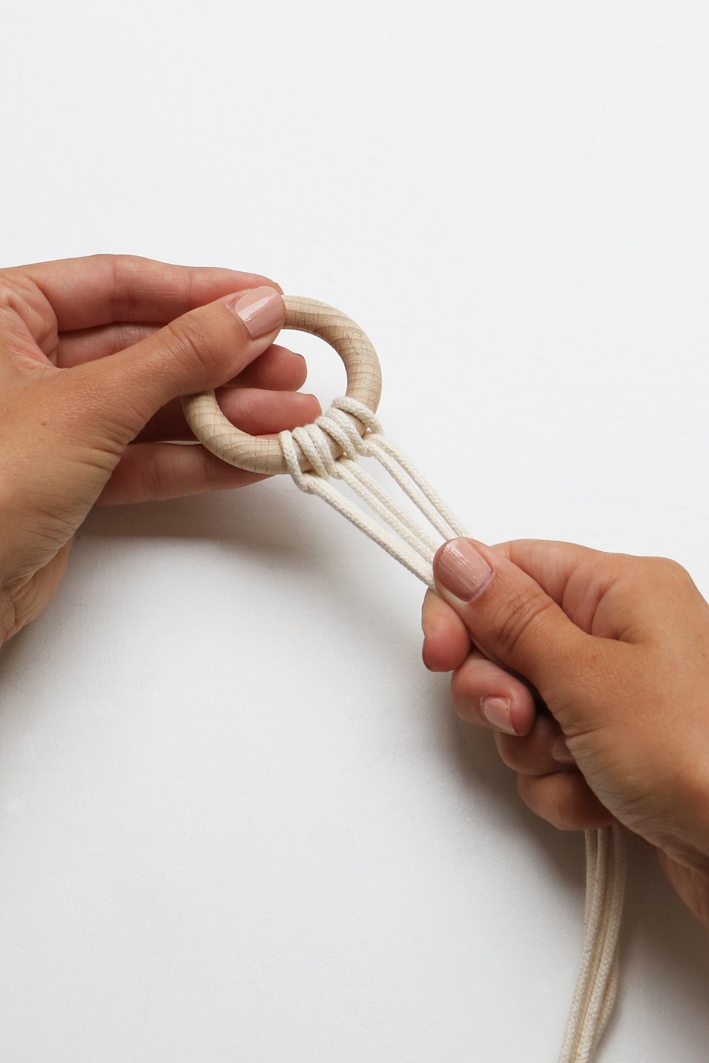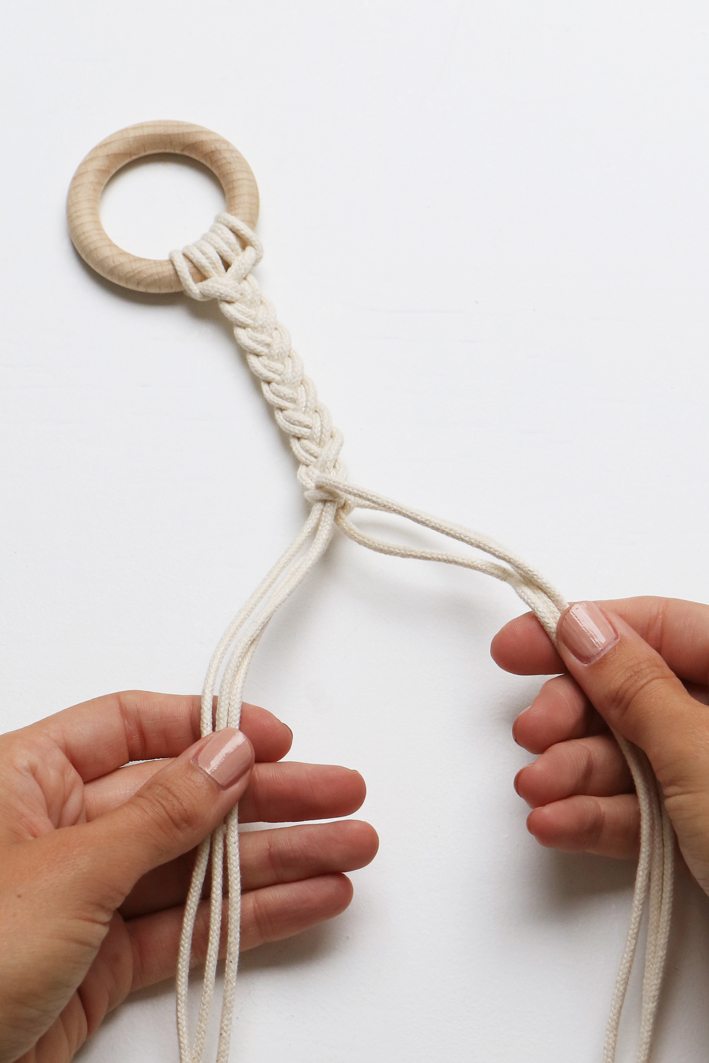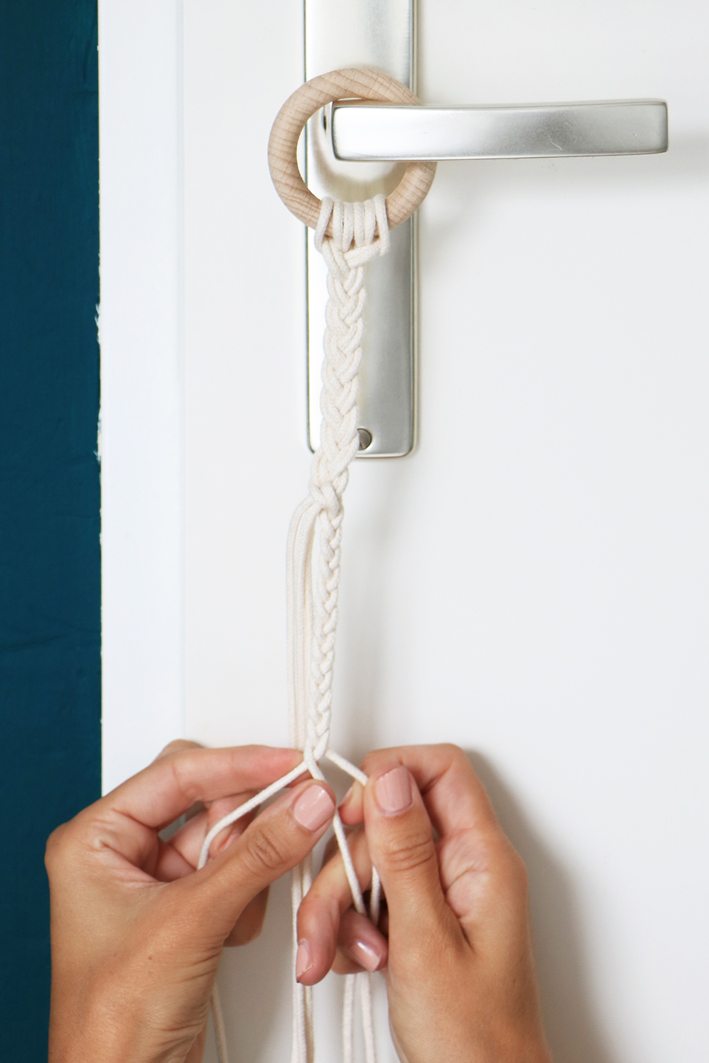 STEP 4:
Start wrapping the braids around the mirror, create a pattern or shape that you like. Make sure the rope stays on it's place by attaching the braids on the back of the mirror with firm knots. It's not really easy to explain how I made my pattern but you just have to try some different things and you'll get there!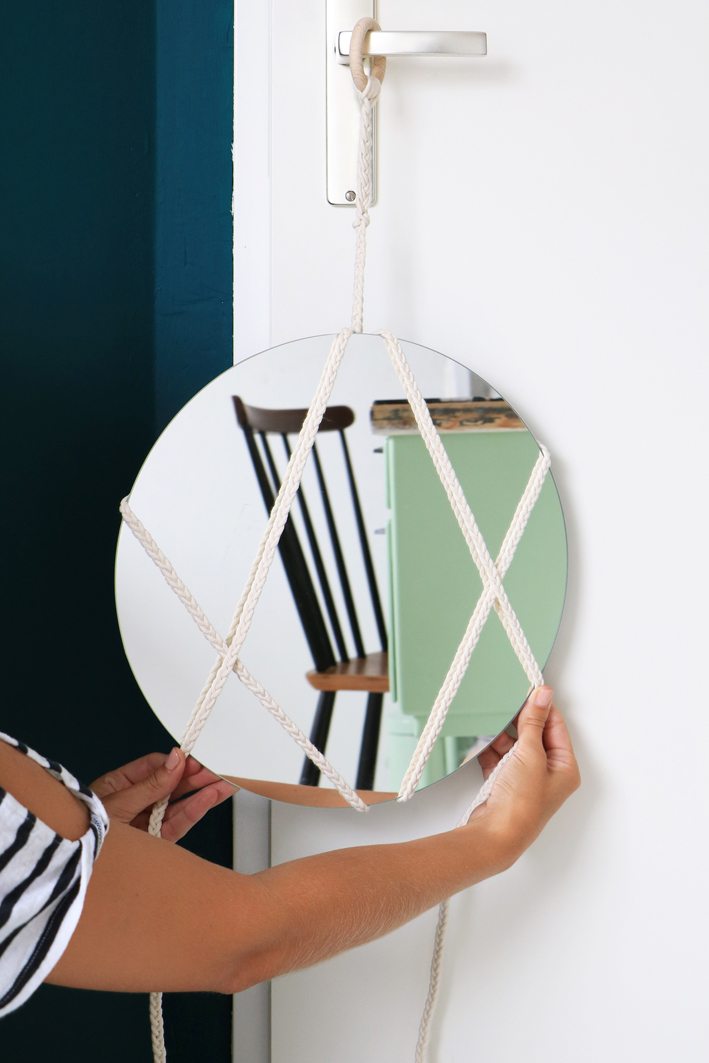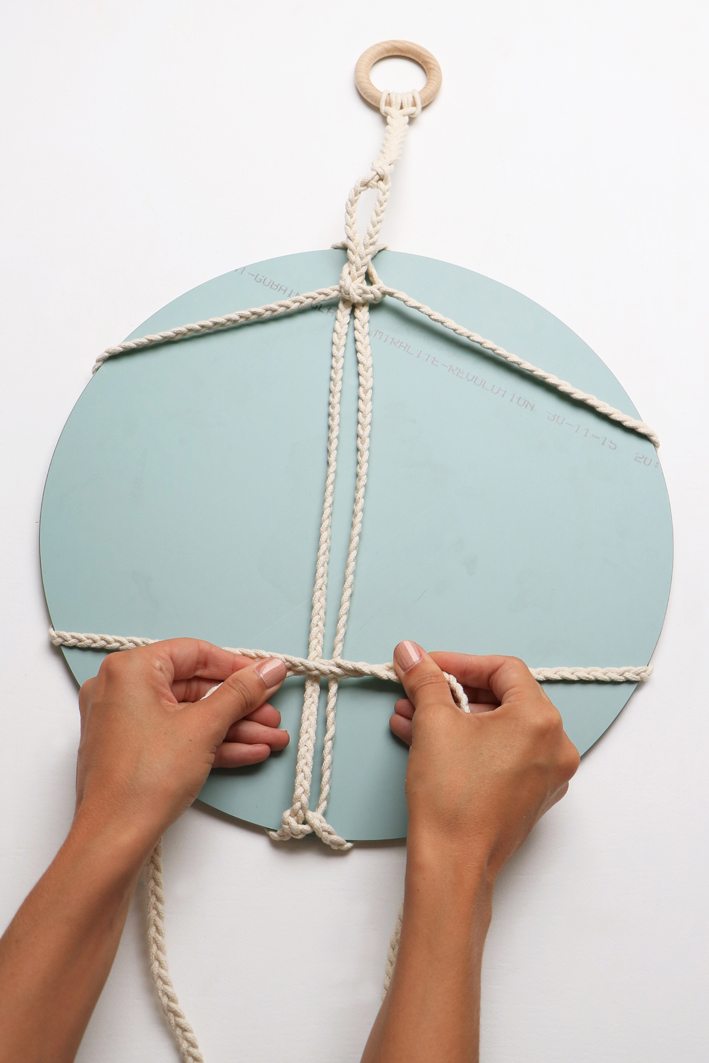 STEP 5:
With the remaining strings, you can create an extra detail by taking one string on each side and put a couple of wooden beads on them and again attach them by making a knot on the back side of the mirror. When you're done, make a knot on the bottom of the mirror with the remaining strings. You can use a little knife or scissors to create tassels at the ends of the rope.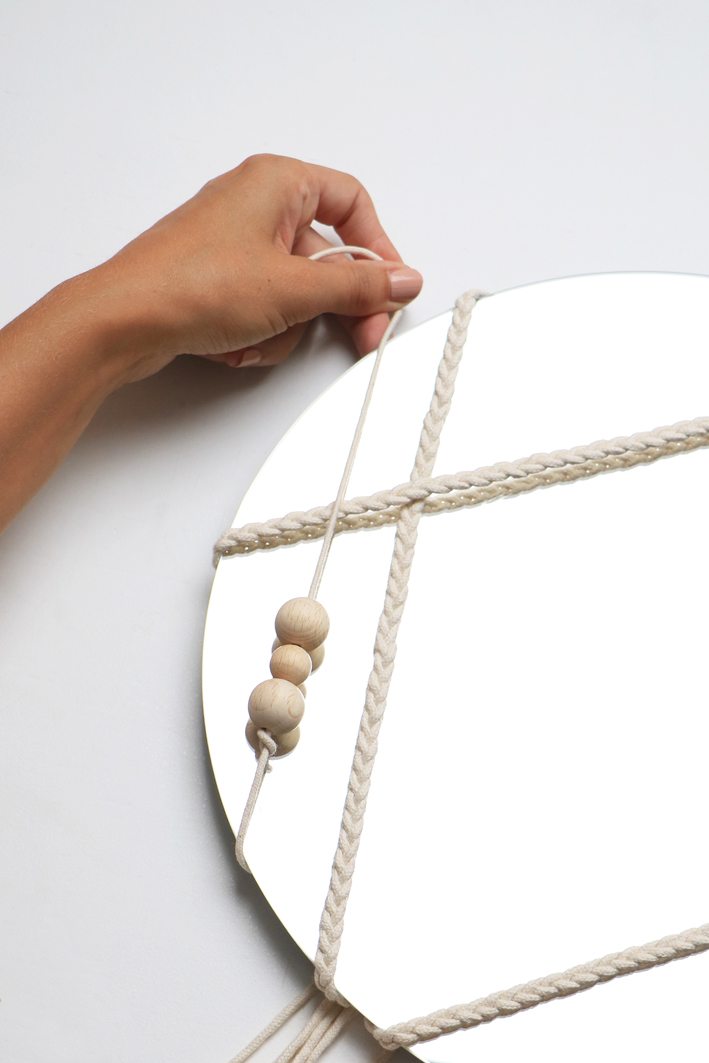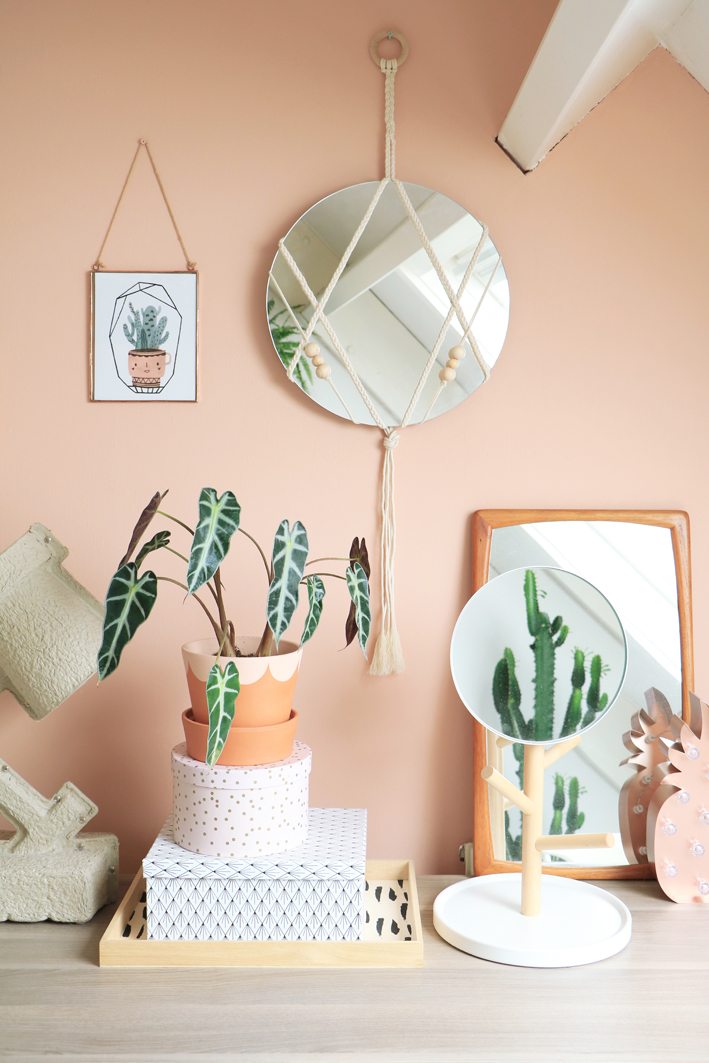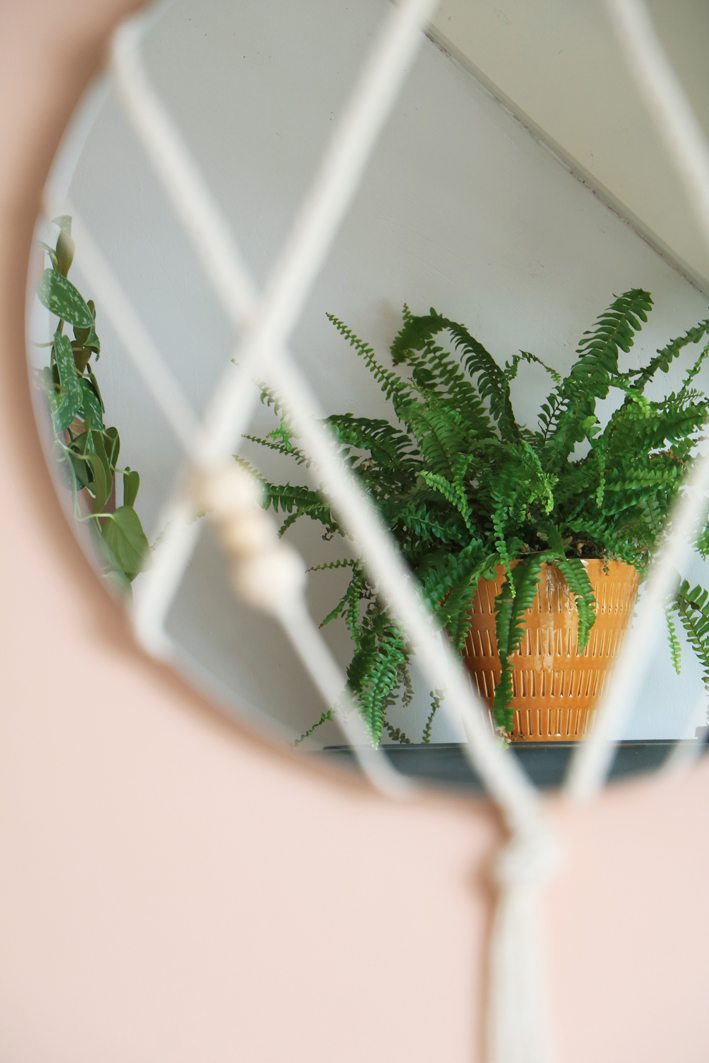 Photography: Marij Hessel