This weekend I couldn't stop myself… I needed some Christmas decoration in our home and I started with this Christmas branch! Lately I've been seeing more and more Christmas trees, decorations and lights around me, in magazines and on the web that I'm really getting into the Christmas mood. Since Christmas is my favourite holiday, why not enjoy it as long as possible and start early?
OPENING THE BOXES
I was surprised with my collection of decorations when I was opening all the boxes, it felt like I was opening presents a little bit! I'm still very happy with the things that I collected over the past years. And I keep adding things to my collection, can't help myself! Recently I found these shiny pink tassels at the thrift store, they are perfect! I combined them with some little Christmas bulbs and some glittery ornaments that I made last year and hung them in a simple branch. At the Ikea event that I visited this August (read more here) I received this pretty vase that was a good fit for my Christmas branch.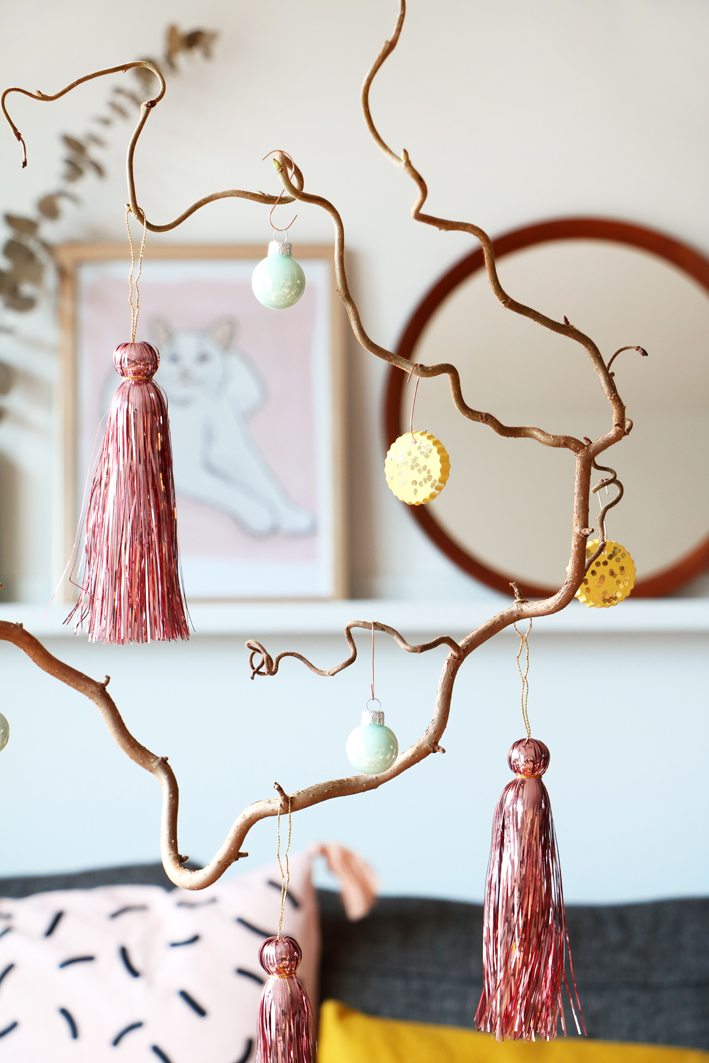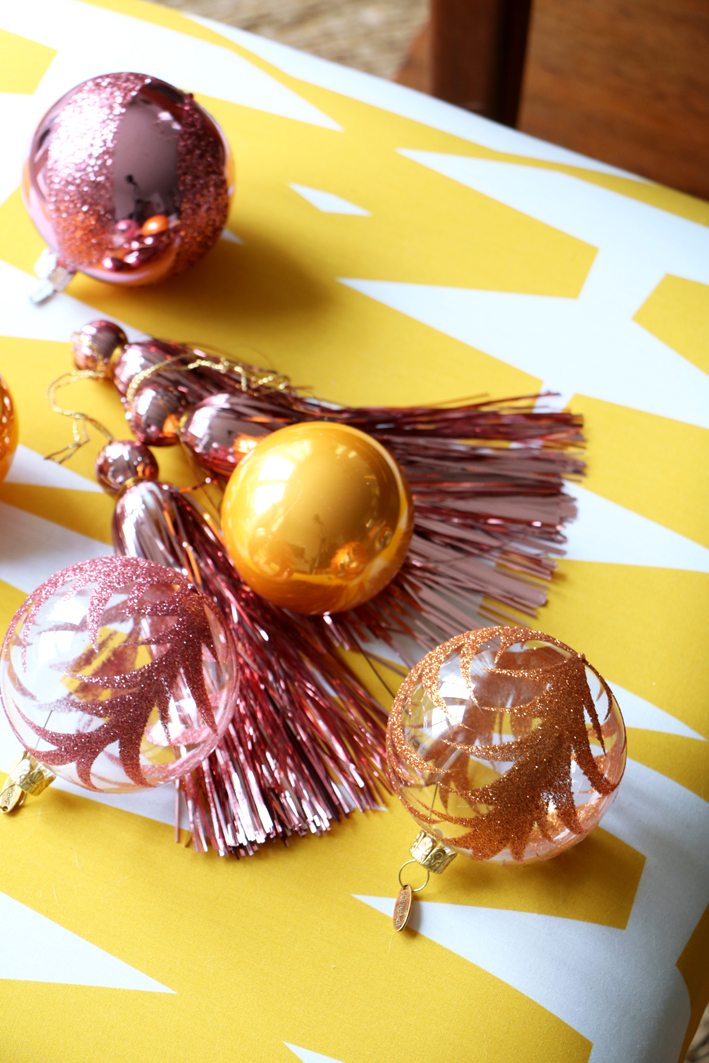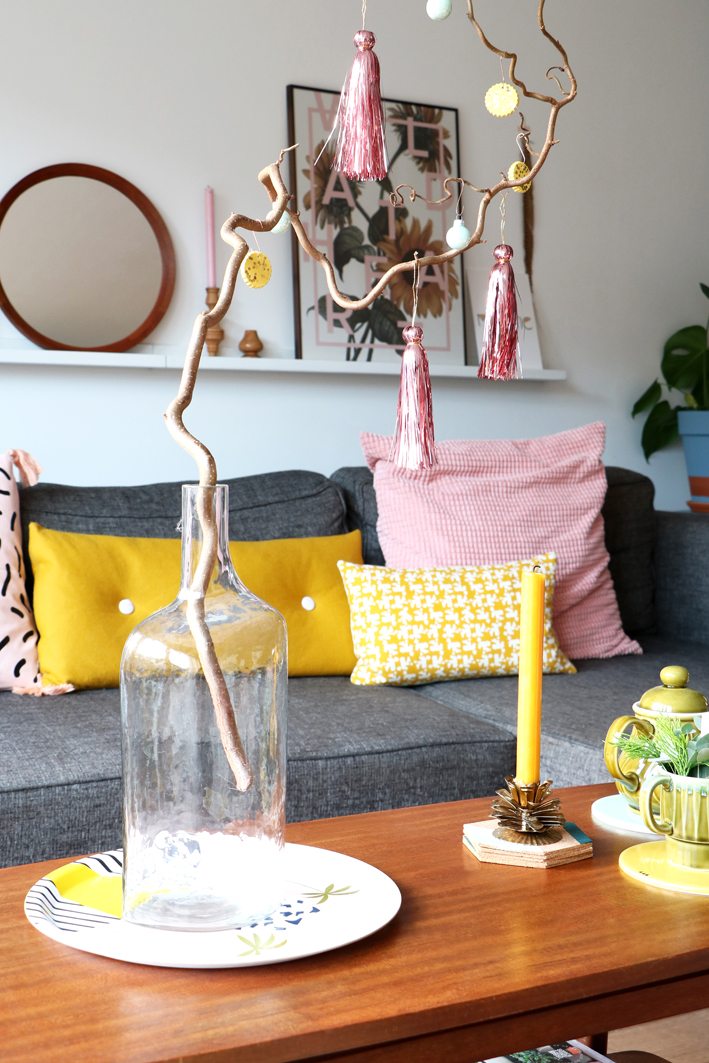 STOOL MAKEOVER
This weekend I also found some time to finally use the fabric that I received from Motiflow, a website and app where you can order all kinds of prints on paper and textile. I really loved this graphic pattern in ochre (my favourite colour) and I already had this stool in mind to use it for. I gave the stool a little makeover with this nice print and it's a great addition to the livingroom now! Off course Def had to test out the stool as well…
With this subtle Christmas decorations our livingroom already feels more festive… I can't wait for the holidays tot start and I can go all the way decorating the house!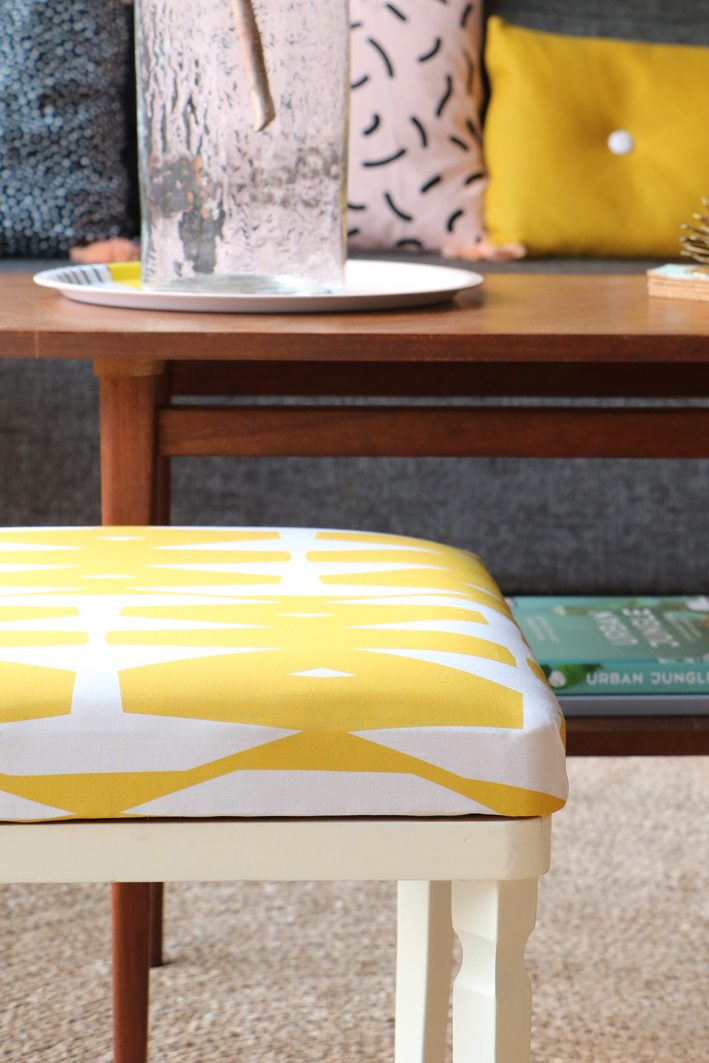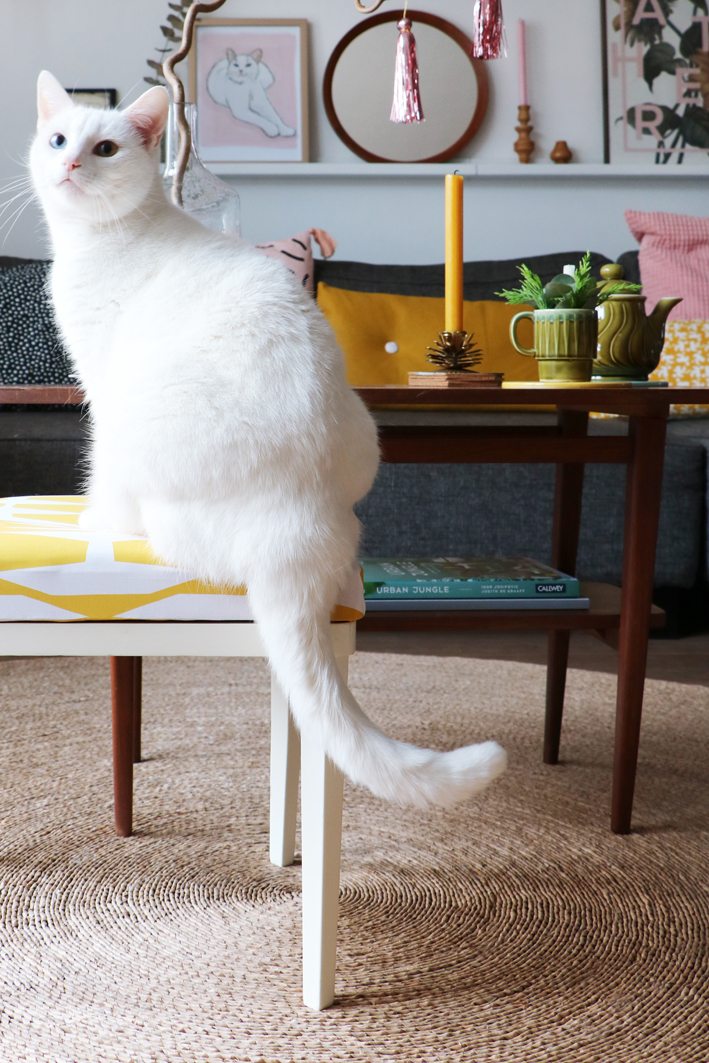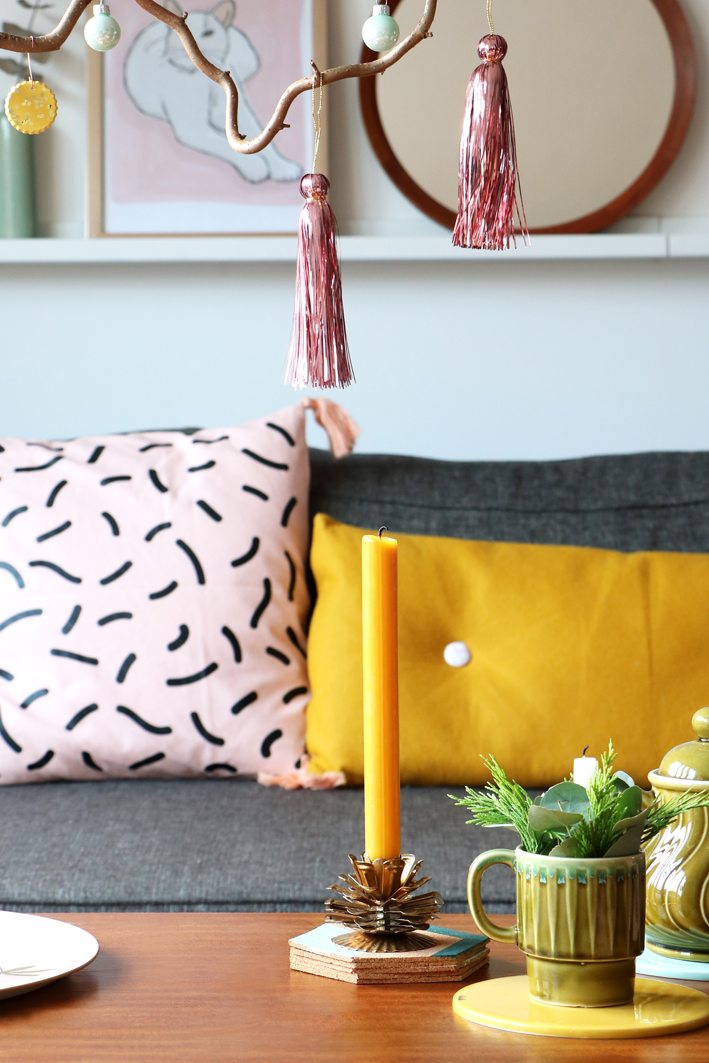 Photography: Marij Hessel