Sometimes it's pretty difficult to choose a colour for your walls or furniture… Especially when you first move into a new home, it's hard to picture what this new home will look like and if everything will go together. I think a lot of us first just go for white walls, you can never go wrong with white right? It's timeless and fresh, I love white! But from the moment we moved into this home, I slowly started adding hints of colour to our walls. I started with pastels and later on our bedroom got a make over with a beautiful ochre gold colour and our bathroom got a fresh mint green ceiling! I've really learned that colours on the wall can transform a room completely and often gives it so much more character. So it's actually not scary at all to experiment with different colours on your walls… If you don't like it, you can just paint it white again!
The Flexa Visualizer app is a perfect tool to help you make decisions about which colour to paint your walls. You can download the app onto your phone or tablet and start using it right away! By clicking on your favourite colours and pointing the camera on a wall, you get to see how these colours would look on that particular wall. You can save these projects and start all over again if you like! As you can see I used the Flexa Visualizer app on the wall next to my desk. My desk already has a mint green colour so for me it's important that the colour on the wall will match with my desk. I tried all kinds of green shades and some yellow shades as well. Pretty cool to get a preview of what this corner could look like!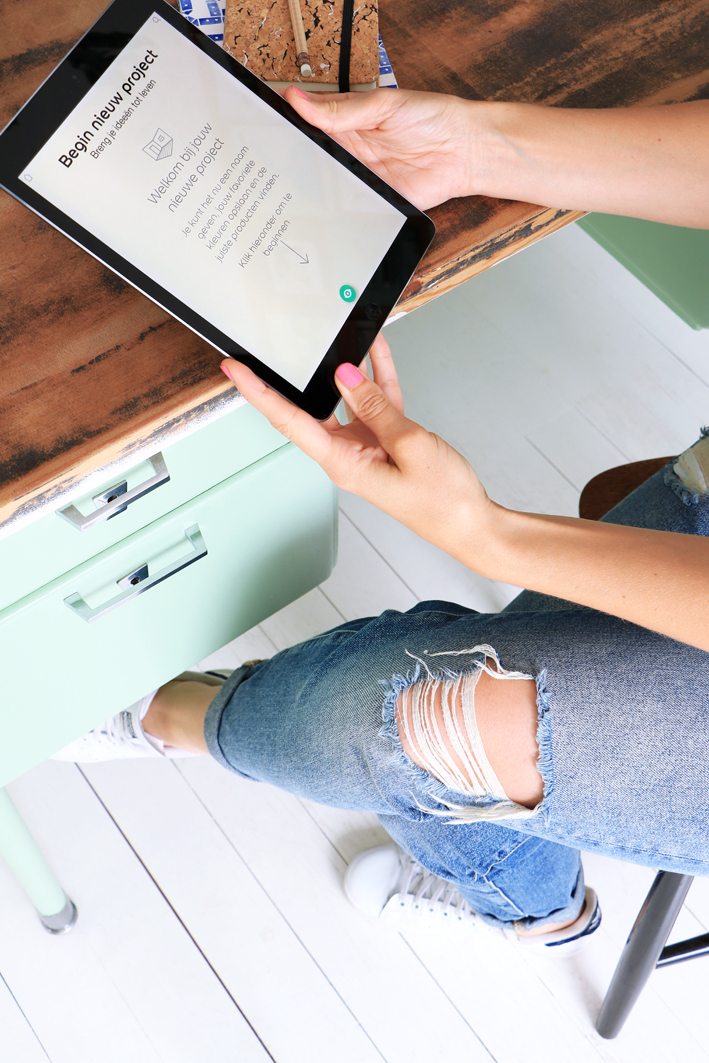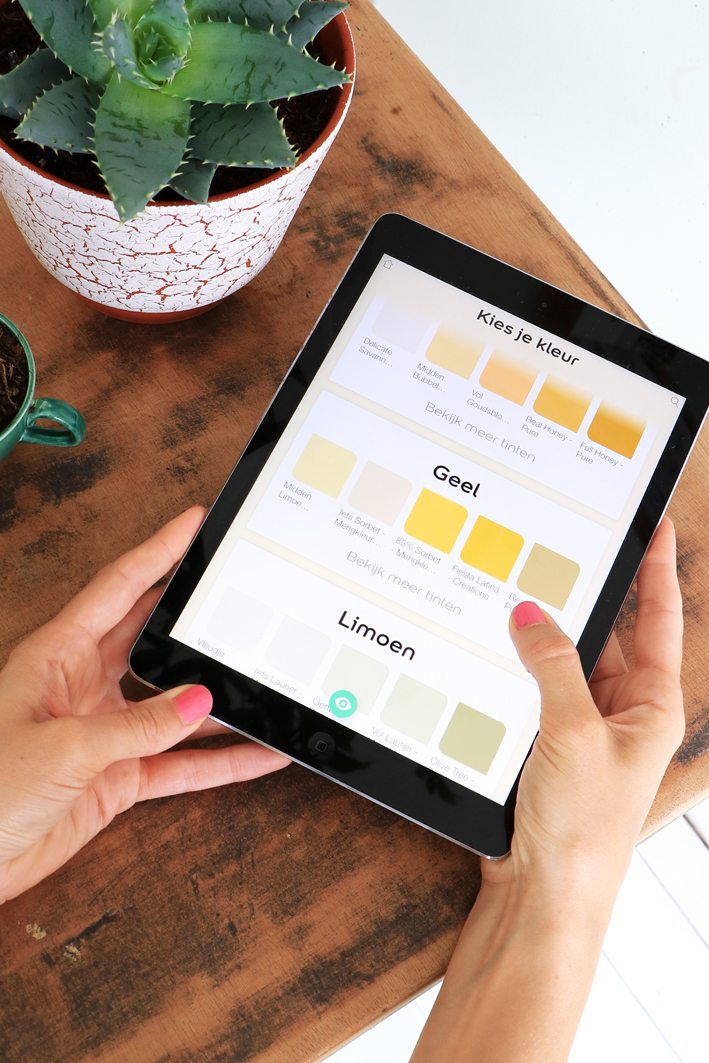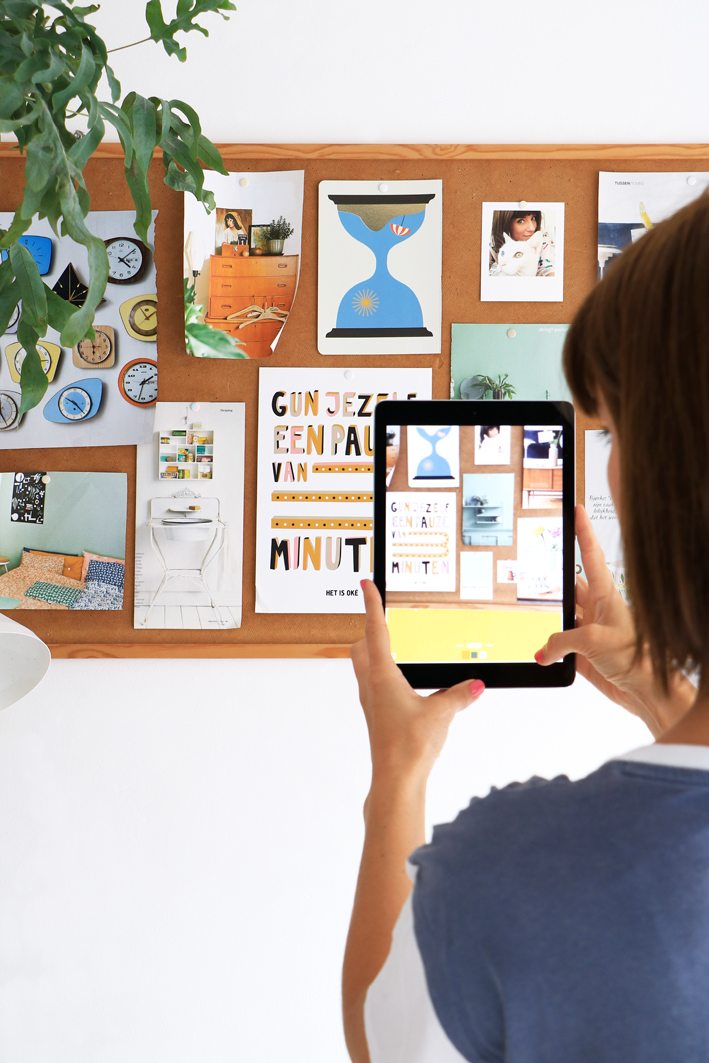 The Flexa Visualiser app was launched in 2014 but recently added some extra features. For example, now you can share your saved projects with your colour experiments on social media. This way you can share your options with friends and family and ask for their advice! They can give their opinion but can also give you a new colour proposal by changing the colours that you picked. Another new feature on the app is the possibility to make a video where you experiment with different colours. And last but not least; with the "Colour Picker" you can scan a colour that you like in your home (for instance your desk or couch) and the app finds the colour closest to it so you can test it on your walls as well. When you're done experimenting with the app, you can order some colour swatches or a tester to finalize your decision.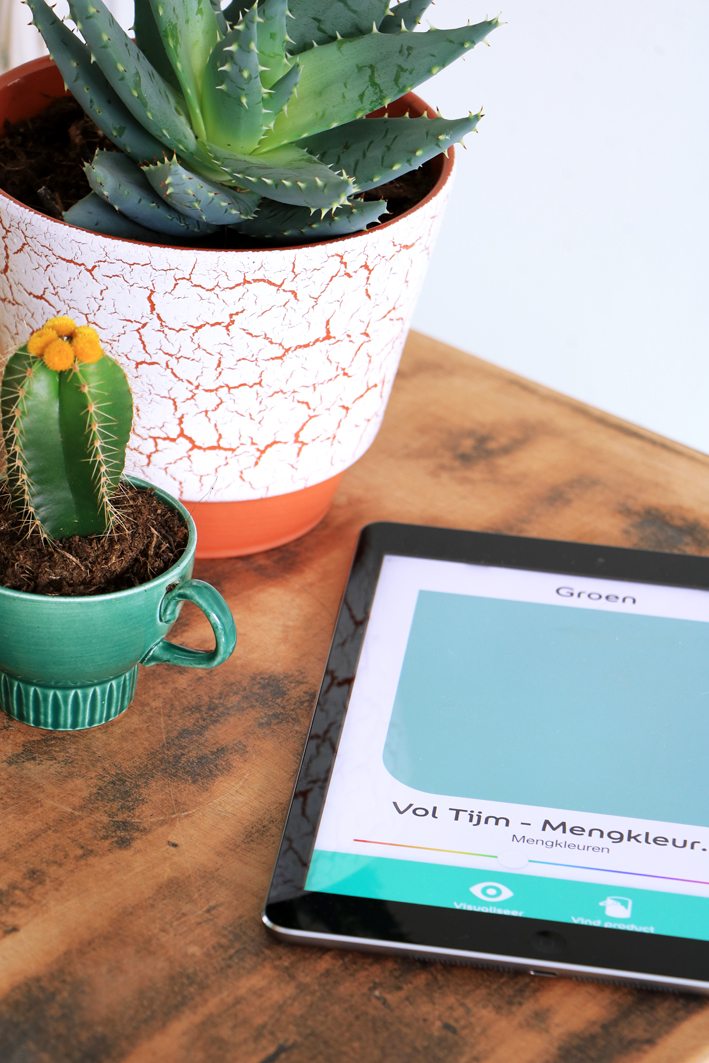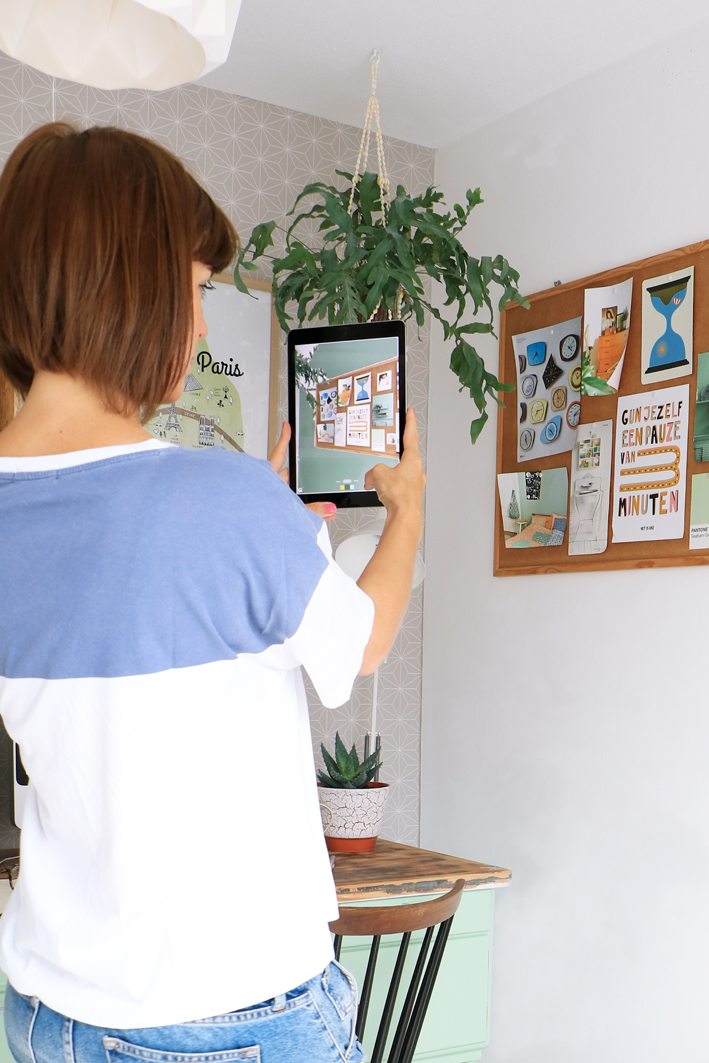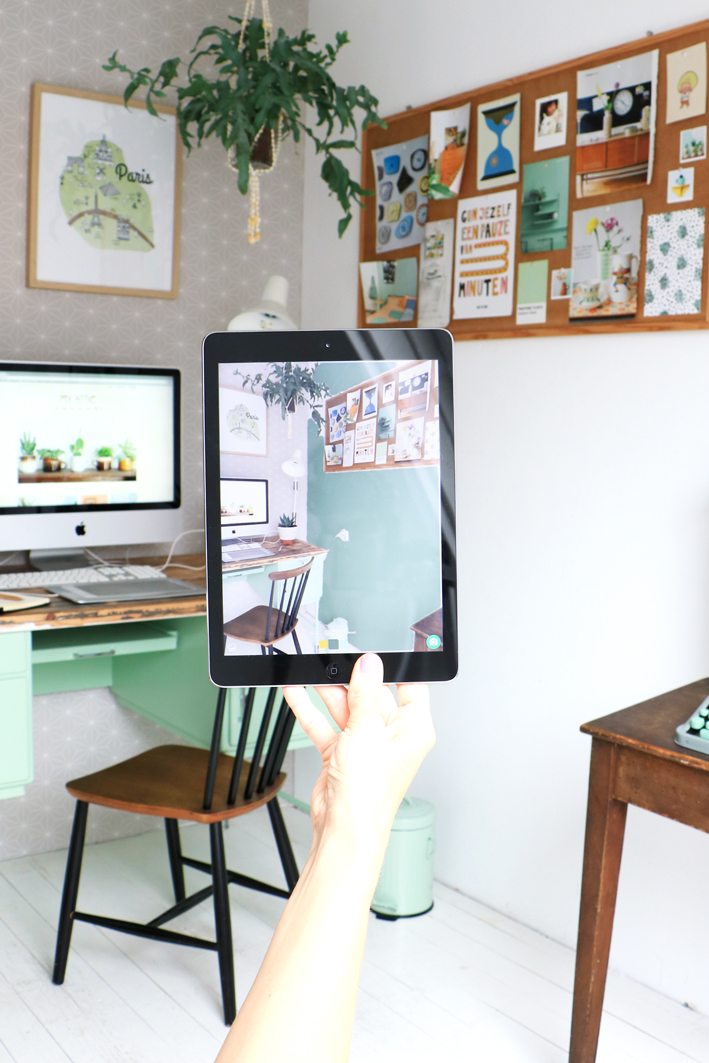 Below you can see some examples of the colours that I tested on my office wall. I haven't made up my mind yet but I'm thinking it's going to be green 😉 Now it's time for me to order some colour swatches at Flexa so I can see them in real life. You can also order three colour swatches for free with this link using the code Flexakleuren2 
You can find the Flexa Visualizer for Apple here and for Android you can find it here. Have fun experimenting with colour!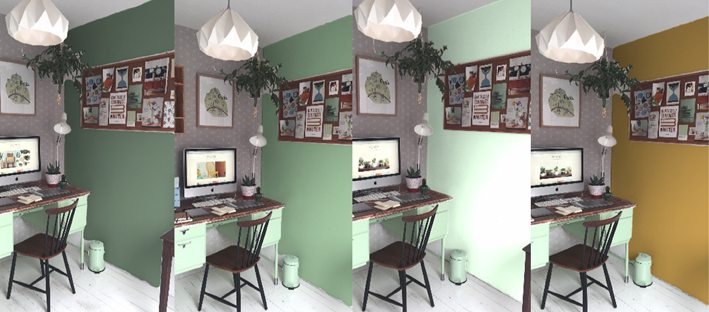 Photography: Marij Hessel