If you follow me on Instagram you might have seen a picture with a detail of our new bed… Well here it is, a golden (or brass) bed that we found at Made.com! In May I was invited for a nice press event at the showroom of Made.com in Amsterdam. It was very cool to talk to a couple of people from Made and to see a selection of their beautiful designs shown at the very homy showroom & workspace! In one of the rooms, there was this beautiful copper bed, I loved it right away… We were thinking about getting ourselves a new bed for a while now. The one that we had before was a birthday present form Evert when I was living on my own. I'm not sure when that was but I do know we've been having this bed for quite some time now. It was pretty creaky and it took a lot of space because of the frame which I kept bumping into all the time. Yes, we agreed it was time for a new bed!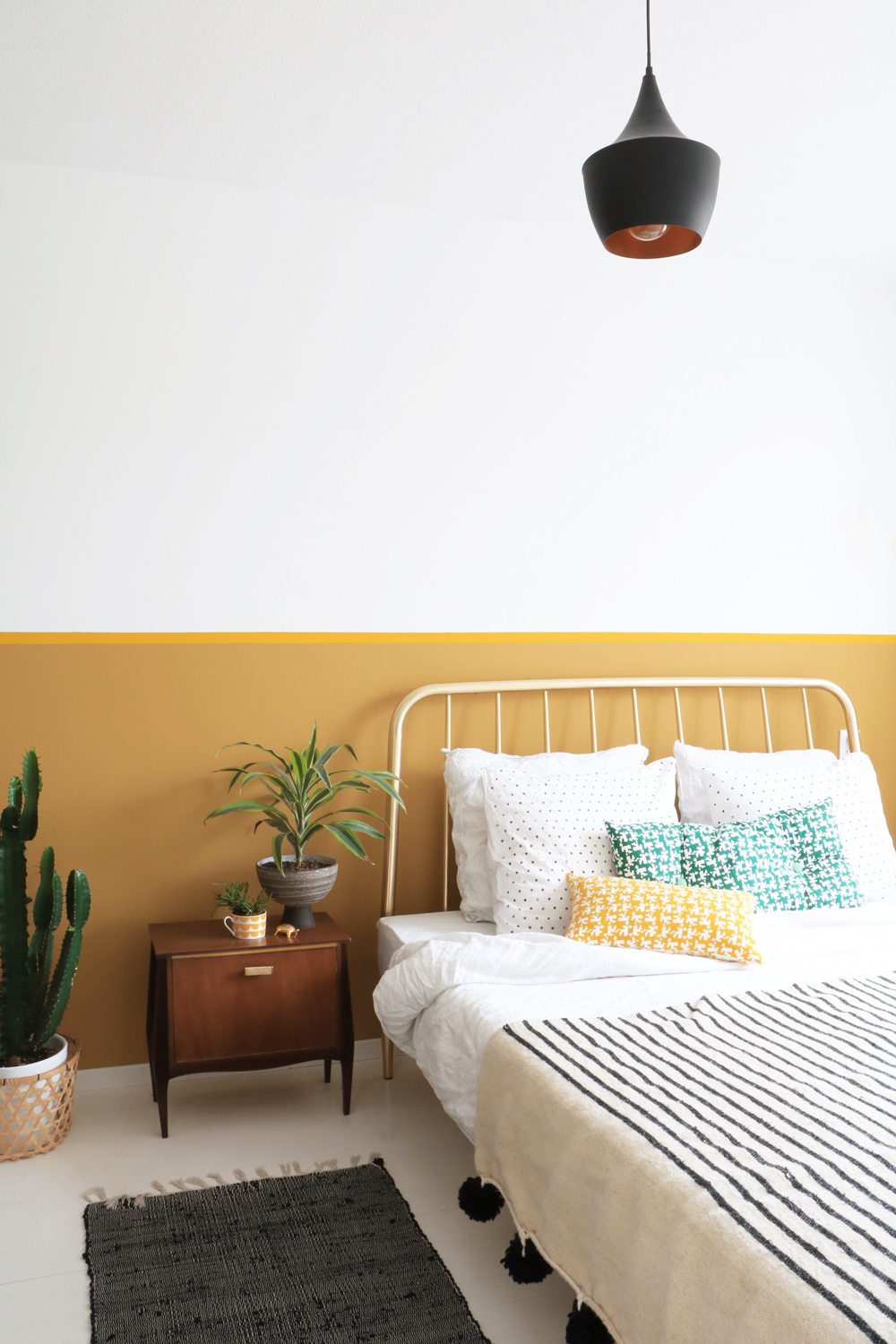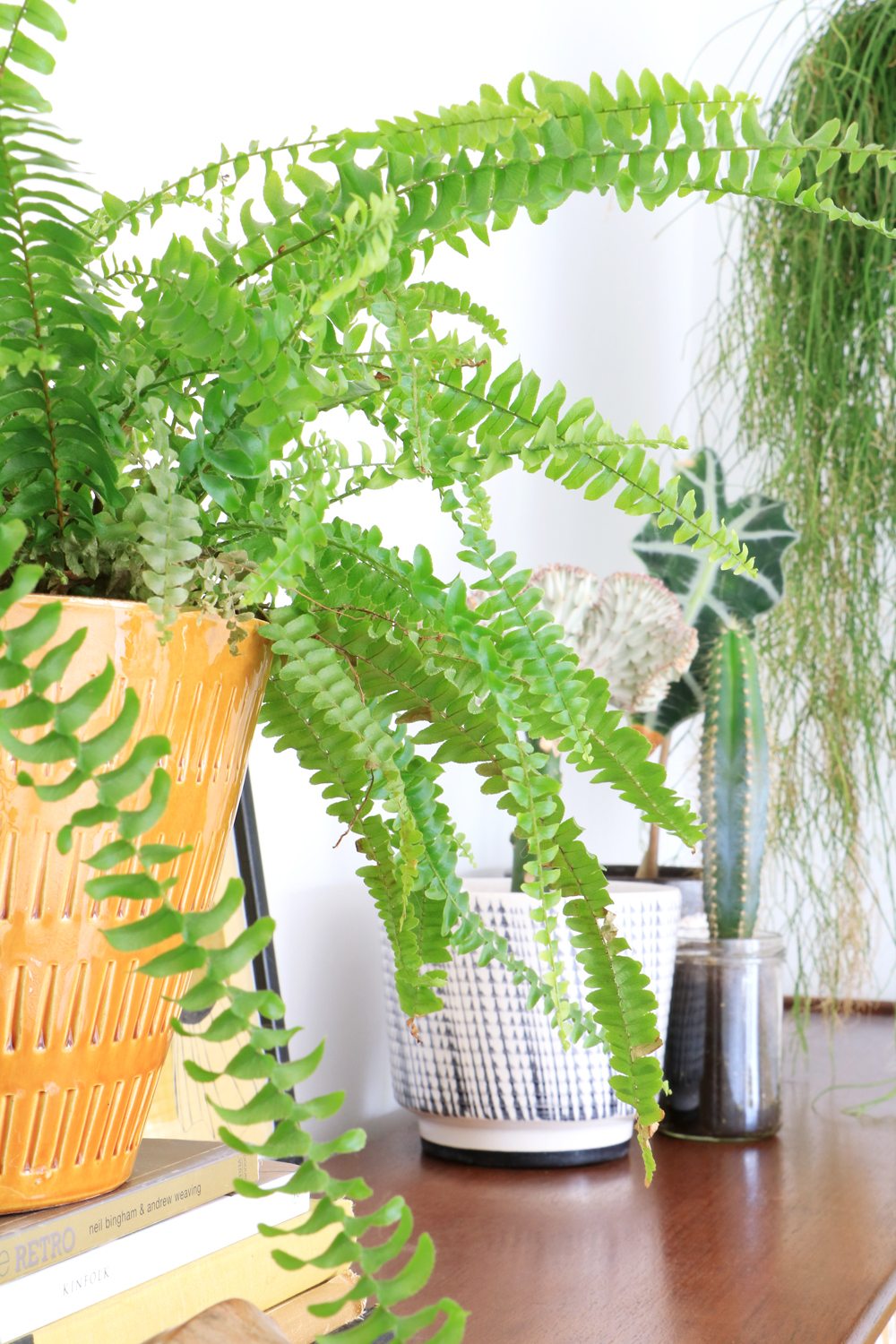 As you can see we chose the golden version because this fits perfectly with our ochre gold wall. I already loved our bedroom but this bed was the finishing (golden) touch! We also changed the position of the bed and decided that the headboard would be at its best against the ochre wall. I ordered a new green pillow case at Tas-ka that I had in mind for a long time, I just love the designs and prints made by the girls from Tas-ka. I think this was one of their first prints but I still love it! The vintage wall unit we found at Marktplaats some time ago and it was pretty scary to get it into our bedroom because it had to go through the window with the help of a ladder and only two strong men! But they did it and it was totally worth it! The best part is that it hides the tv, I'm sure you guys share my opinion about a big black tv on your wall, it's just not right! As in almost every room of our home, greens are well represented in the bedroom. I think they combine very nicely with the warm tones of the wood and the ochre wall.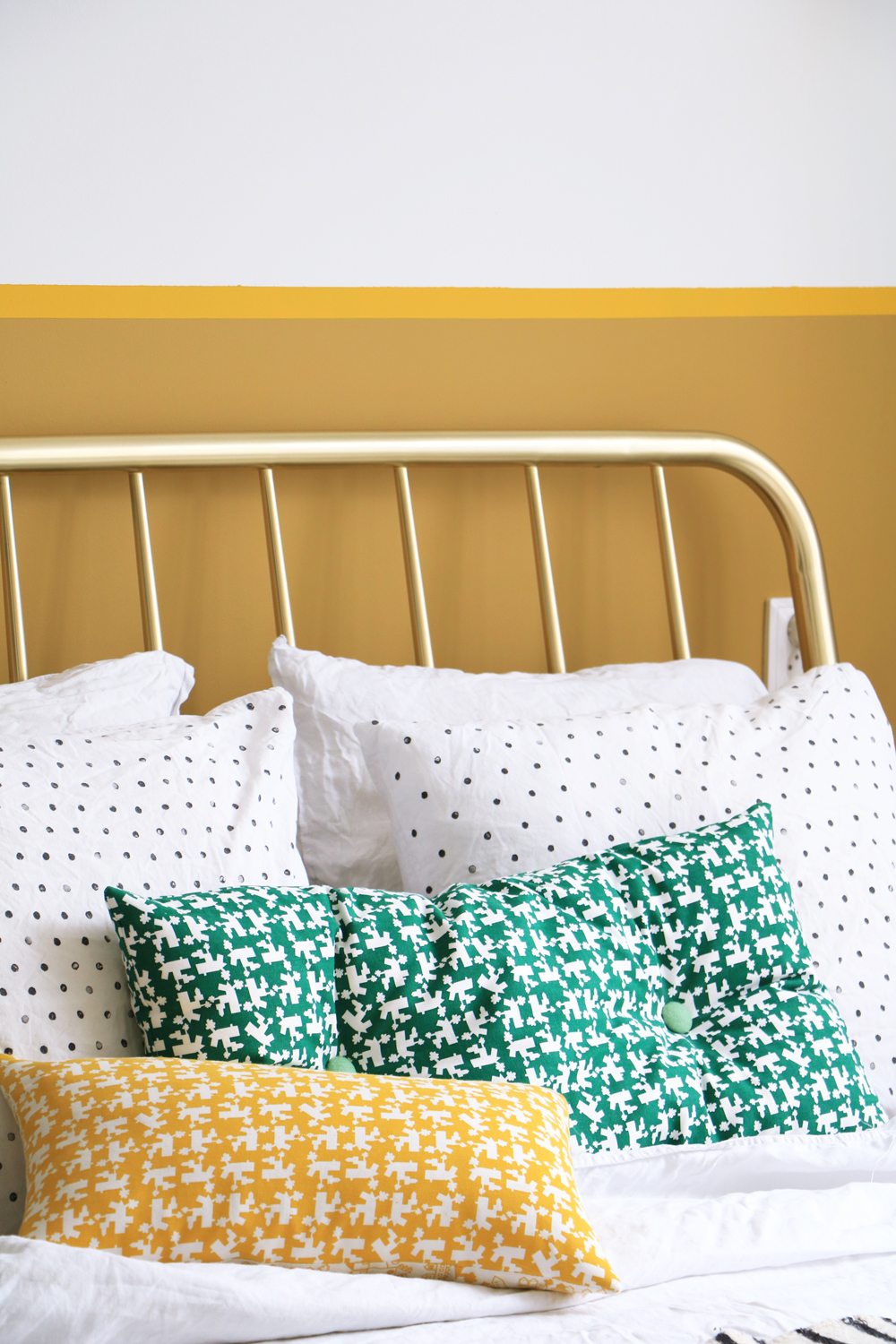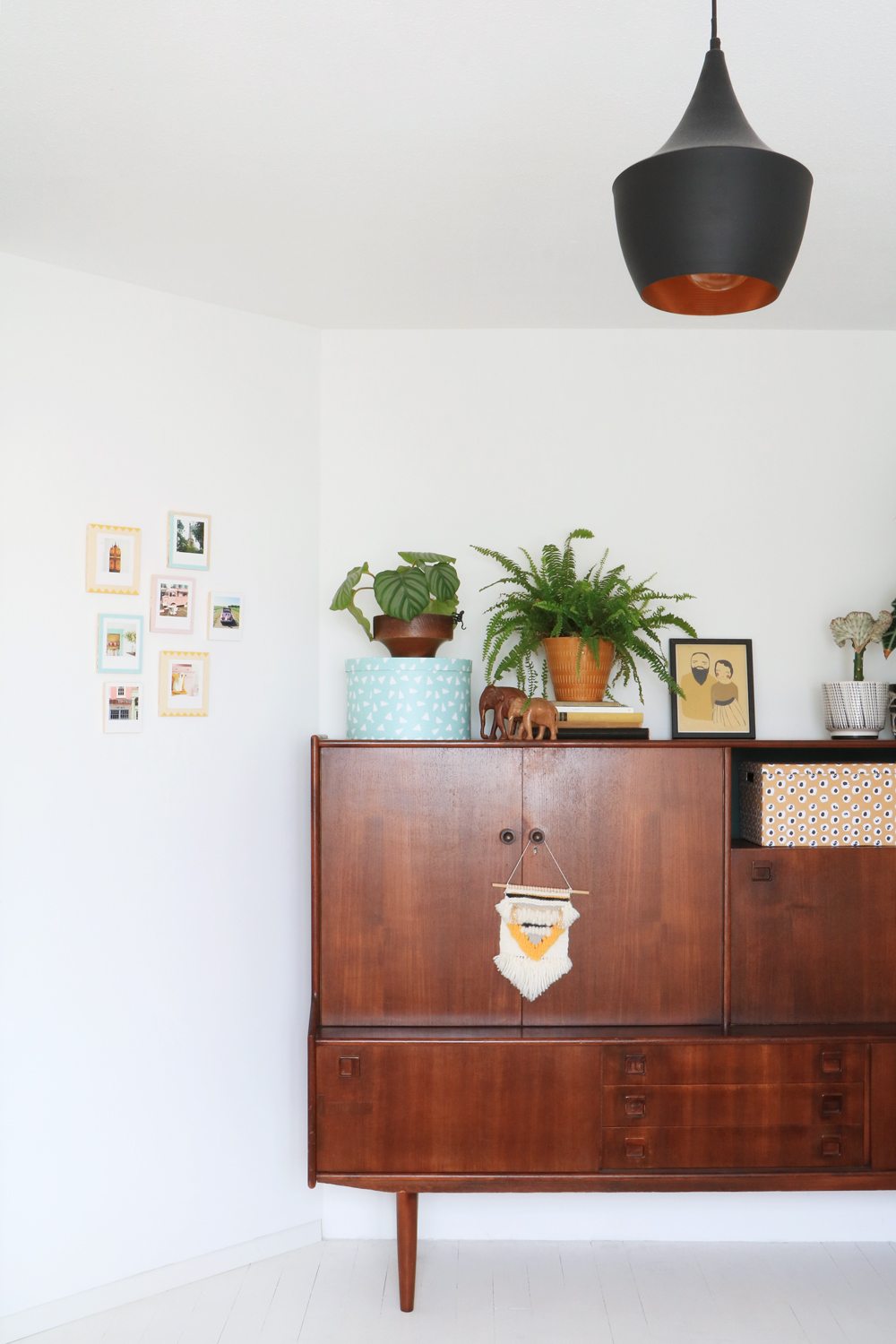 The little nightstand I found at the thriftshop while we were visiting Evert's uncle in Dalfsen. His family was sweet enough to join me for a quick stop at the local thrift shop where I found a couple of great items! I intended to keep this nightstand for the shop but when I put it next to our bed it just had to stay there… The little golden turtle and the flowerpot were also thrift finds. The yellow teacup is by House of Rym, the bedspread I took home from Marrakech and the painting I made earlier for a Flexa workshop, now it's perfect for our bedroom! We're very happy with the new golden bed… Good night & sleep tight!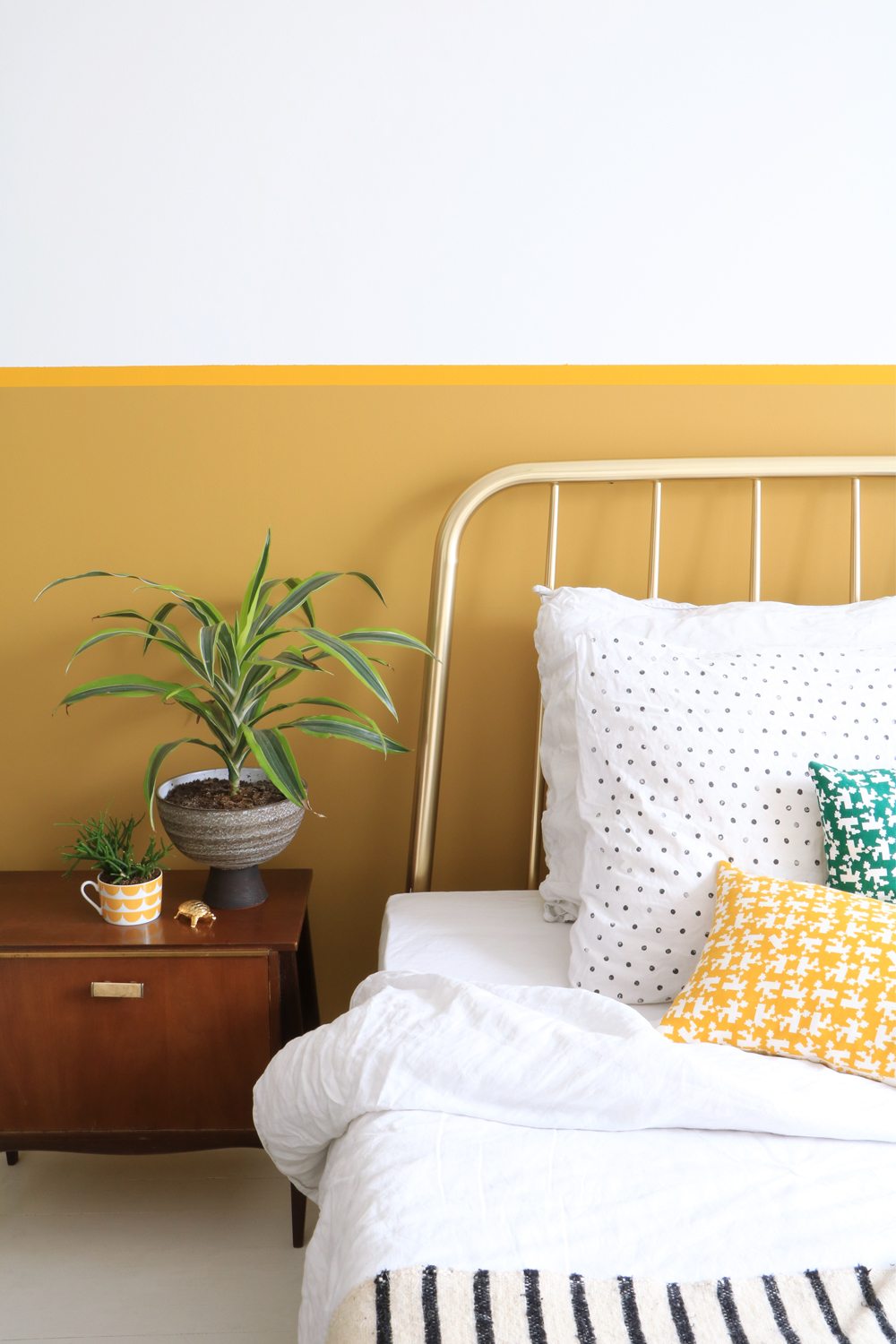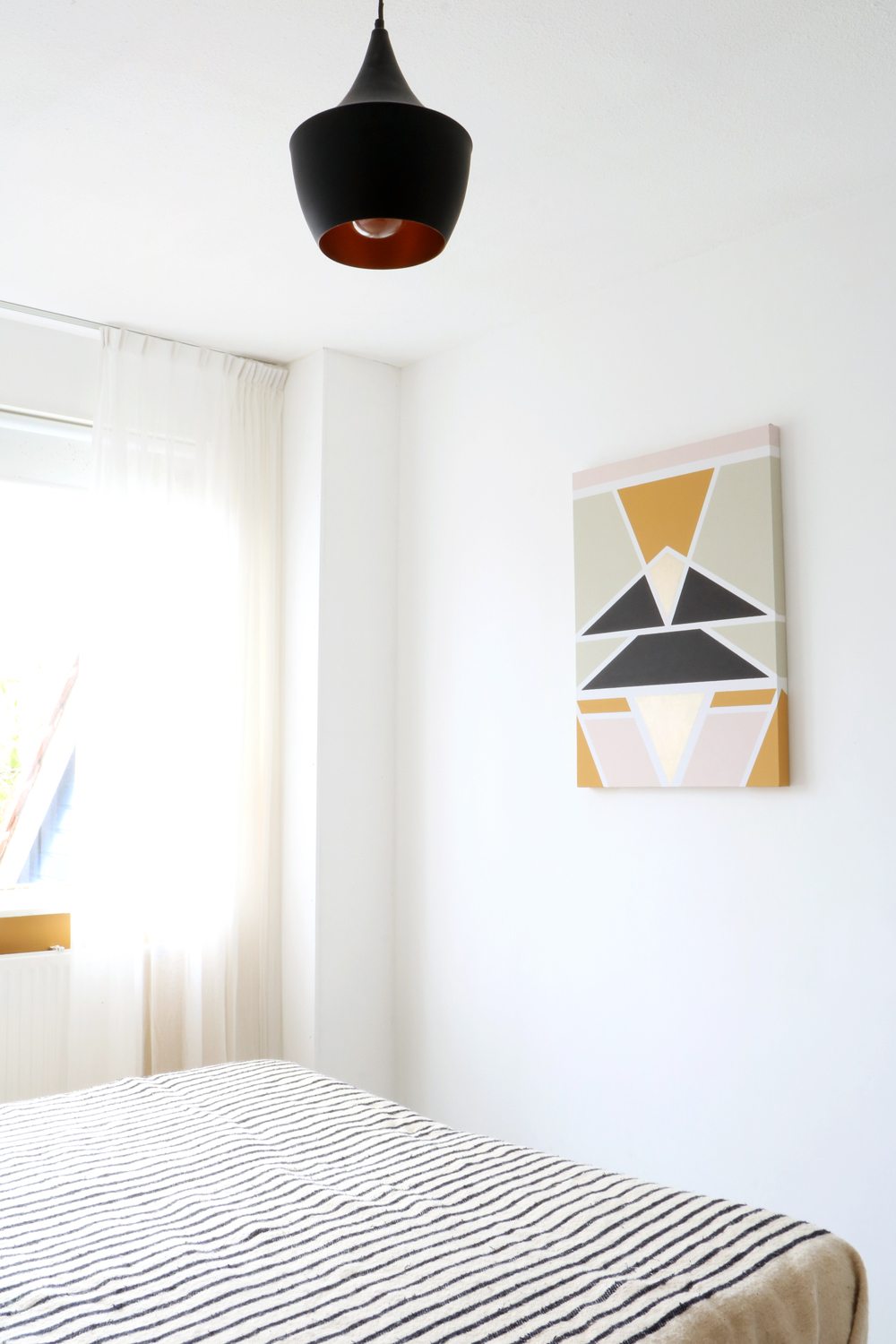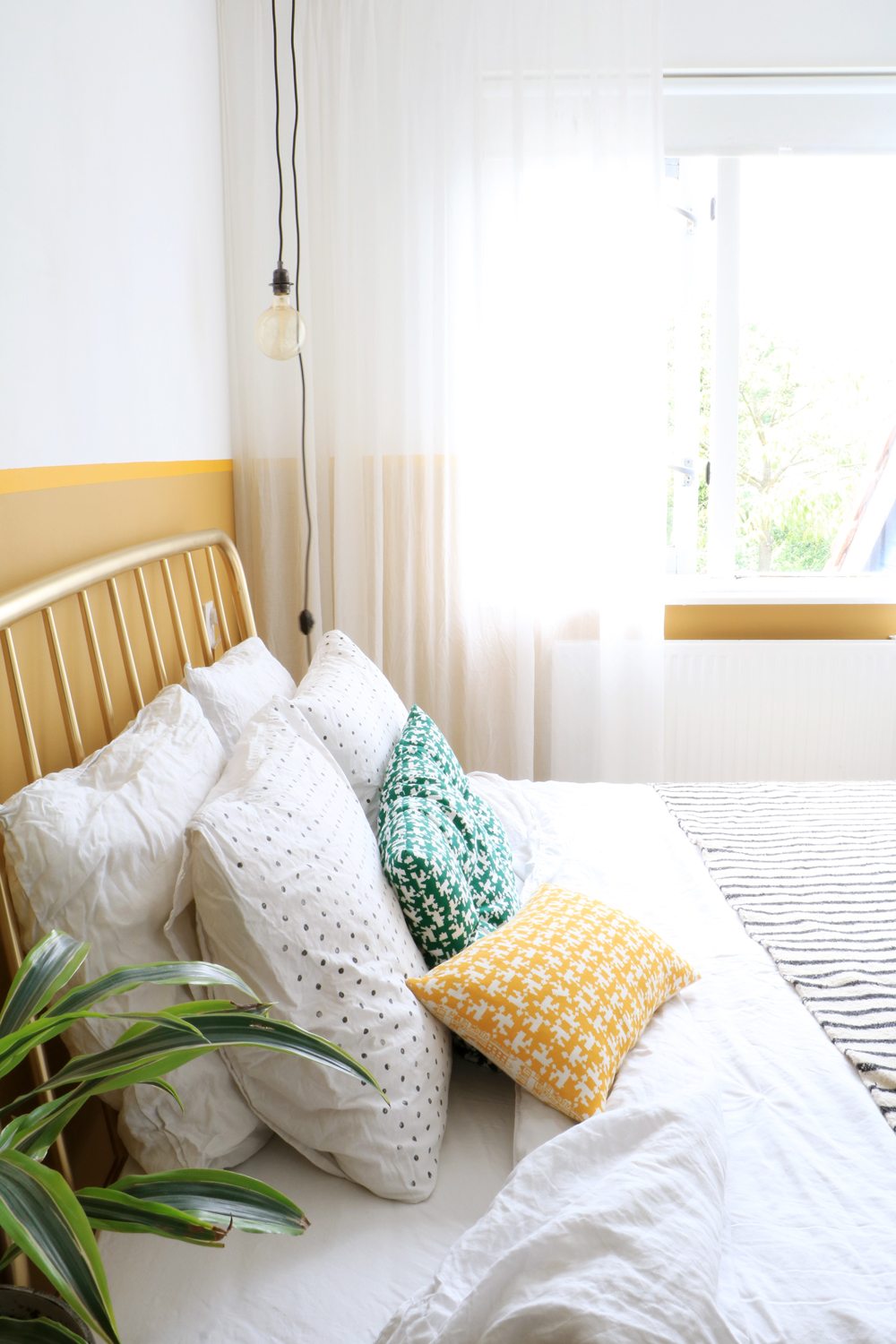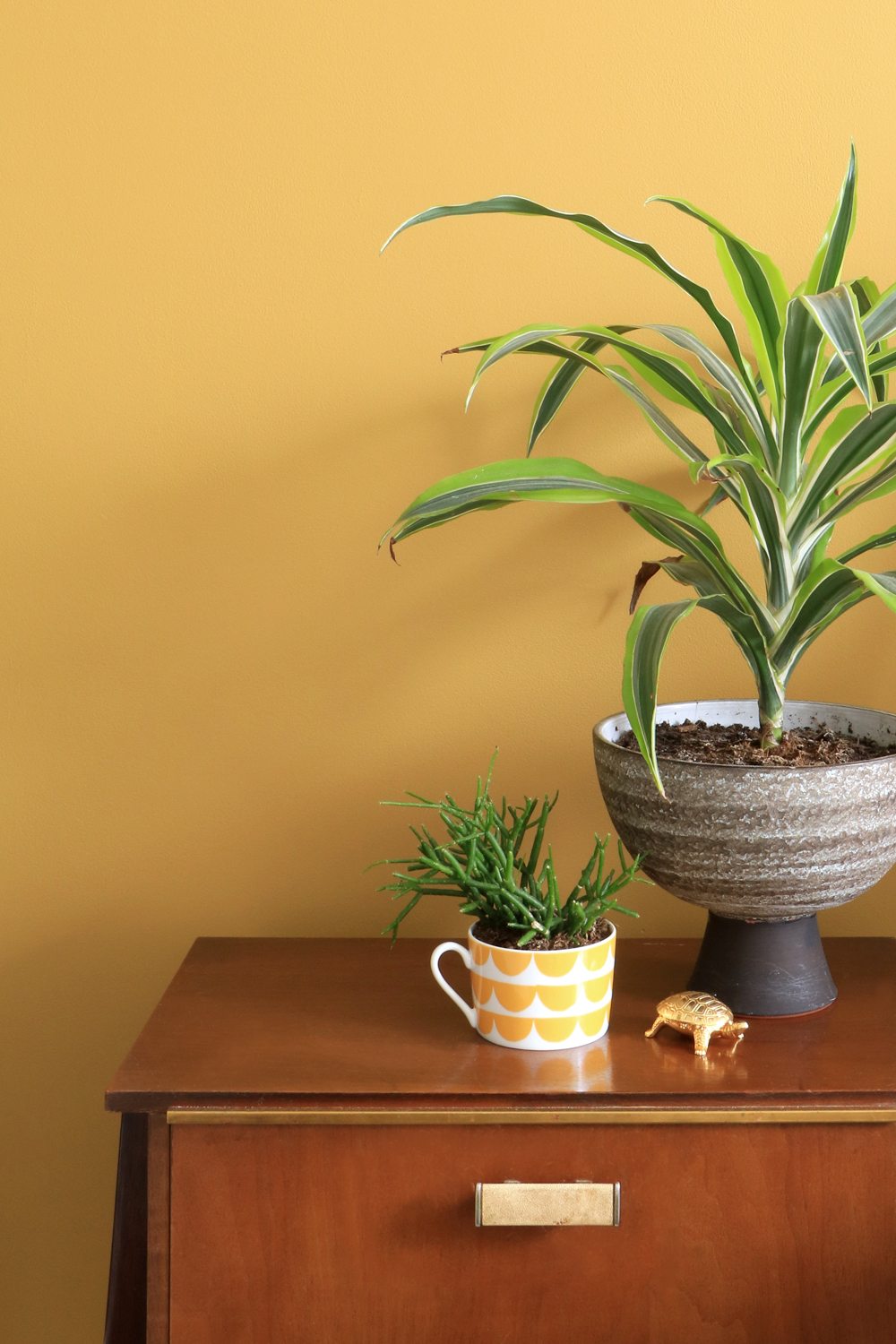 Photography: Marij Hessel