For my collaboration with IKEA, I made a total of four IKEA hacks for cats. Today I want to show you the second hack that I made for my cats. If you are an owner of a cat yourself, you are probably familiar with the fact that they often want to stick their sharp claws into your precious furniture… A good solution can be a nice scratching pole but you probably also know that these things are often not that pretty and do not match you interior. If you don't care about stylish and matching furniture, you're good! But if you do, this diy scratching board can be your saviour! For this hack I used one of the mini carpets of IKEA which come in several different colours and patterns.
For this project I used two pieces of wood, one piece of 17  x 40 cm and one piece of 62  x 40 cm. After sawing these pieces, use some sanding paper to make sure the edges are smooth. Attach the pieces of wood together with three or four screws as shown on the pictures. Now you can put the mini rug onto the board and fasten it with a staple gun.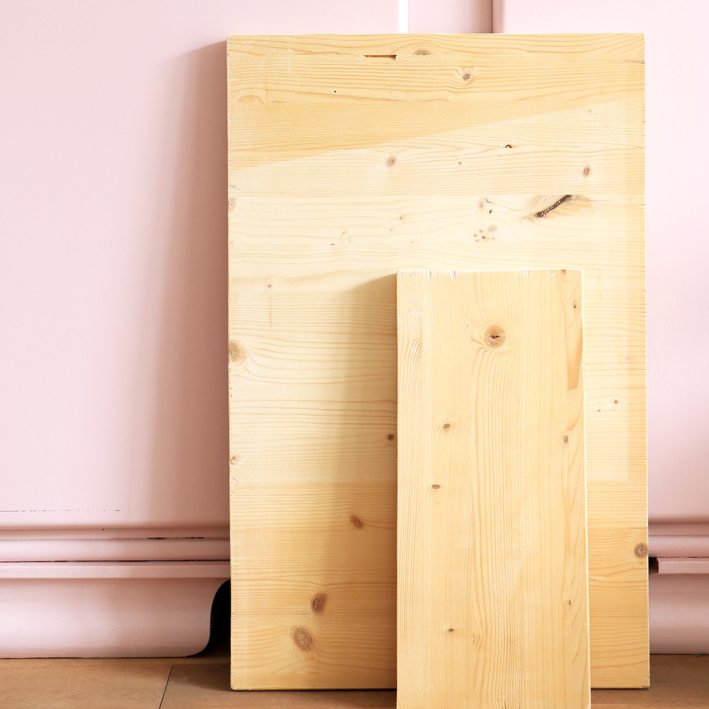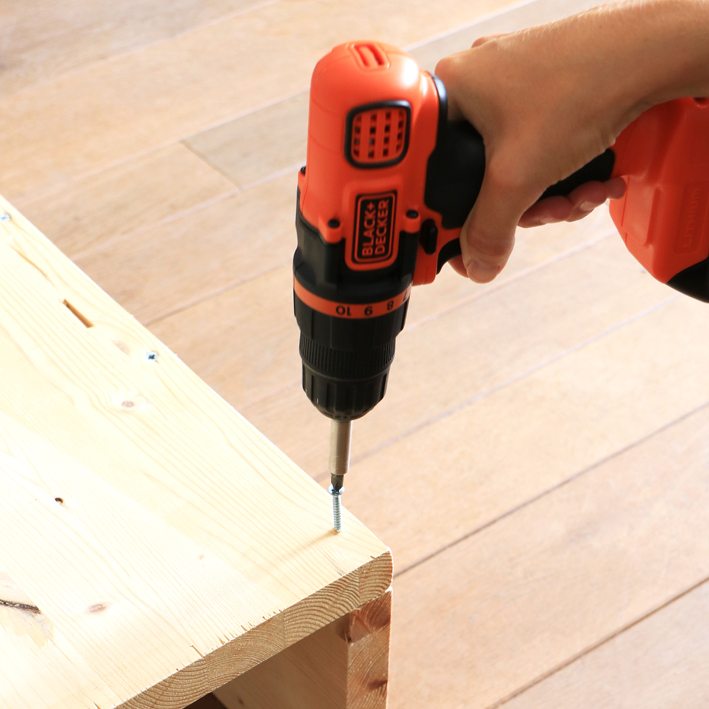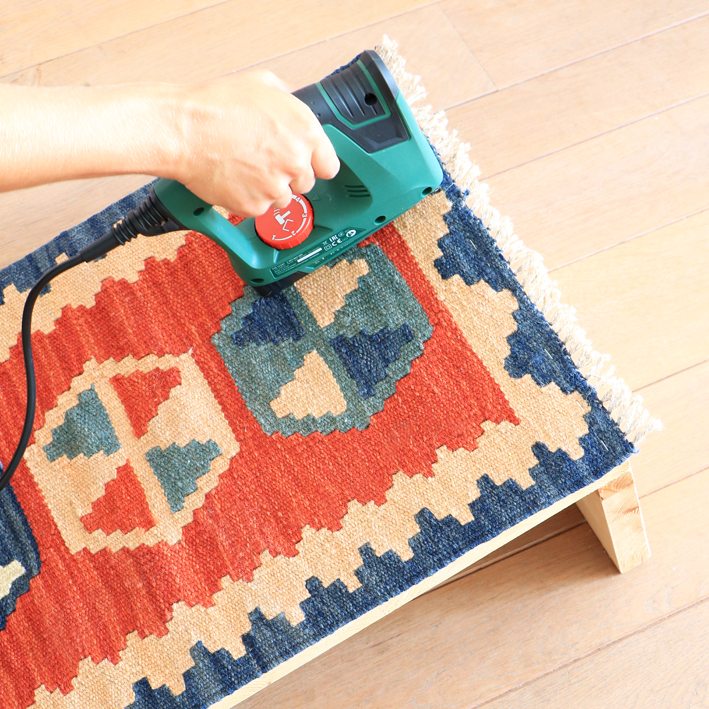 Now your very own customized scratching board is done! No more claws in your favourite chair or in your curtains (hopefully)! Let you cat snif around and with a little patience and maybe a little help, they will understand that even a place to scratch can be stylish!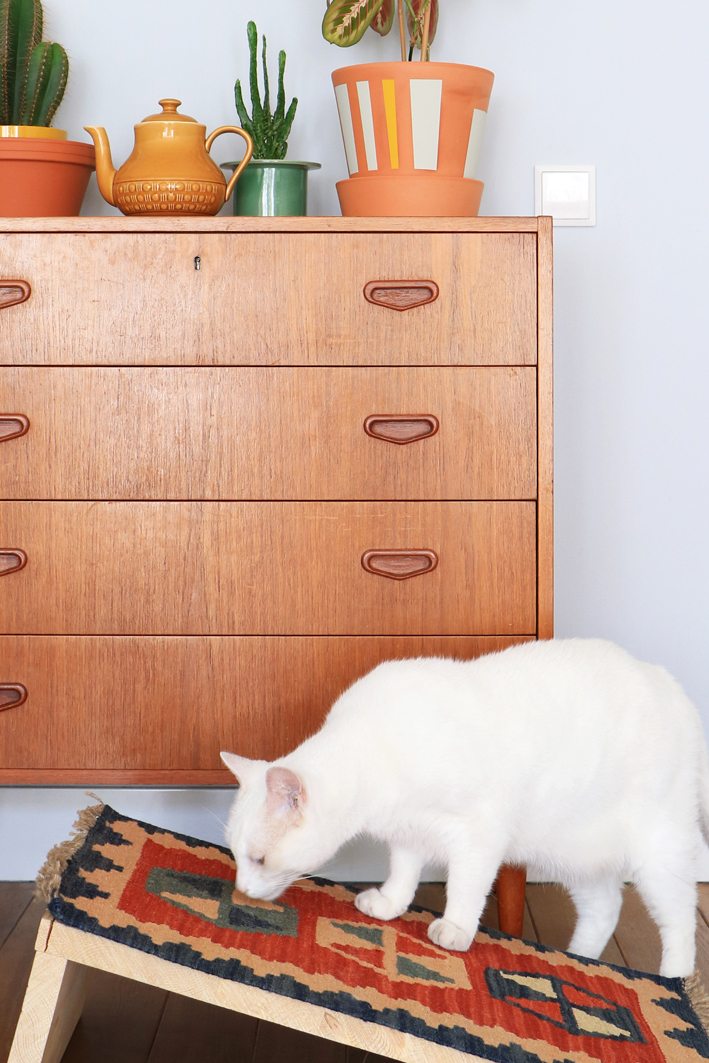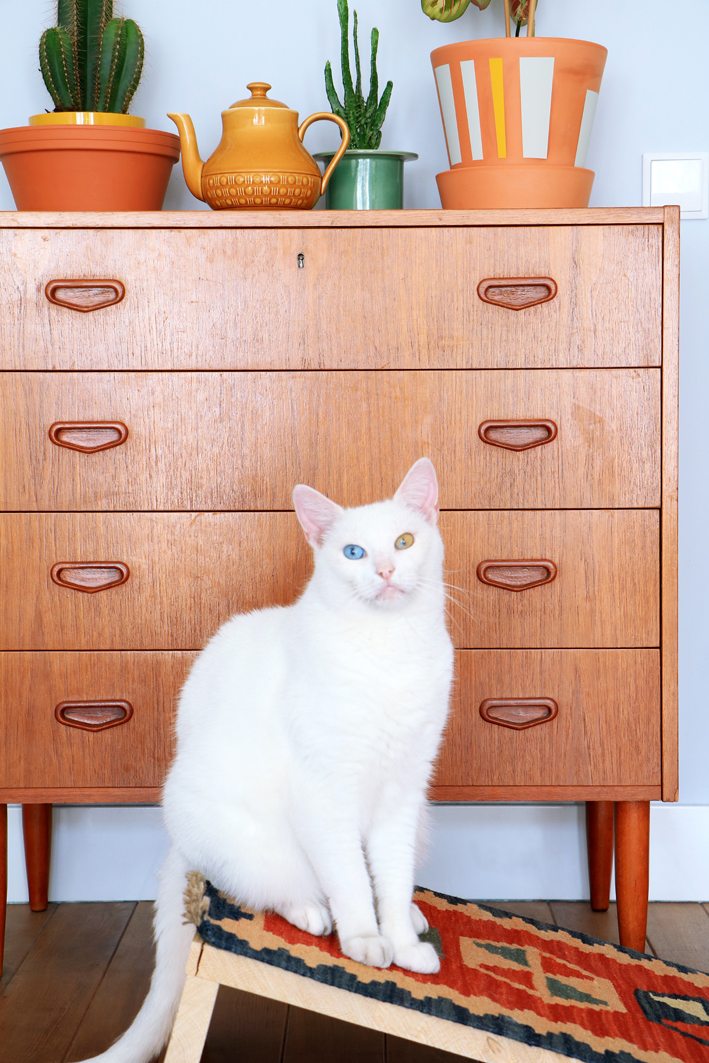 Photography: Marij Hessel