You probably know that I'm a big plant lover and that I have plants in almost every room of our house! We even have plants in our bathroom and bedroom, I think they just give every room something extra and off course a touch of nature is also a great plus! A workspace with plants is an absolute must for me… At my home office, where I spend quite some time, I therefore also added some green touches to brighten up the room. I think a room becomes much more alive when you use plants to decorate it.
HEALTHY WORKSPACE
Having a workspace with plants is not only very stylish but also very good for you! Plants are air purifying & they increase the oxygen content in the air which means a healthier workspace and a healthier you! Plants also increase the sense of well-being because who doesn't like a little piece of nature on their desks? Especially when your indoors all day you might get a little low on energy… A lot of advantages of having a workspace with plants are proven by several investigations so get yourself some plants at work if you haven't already!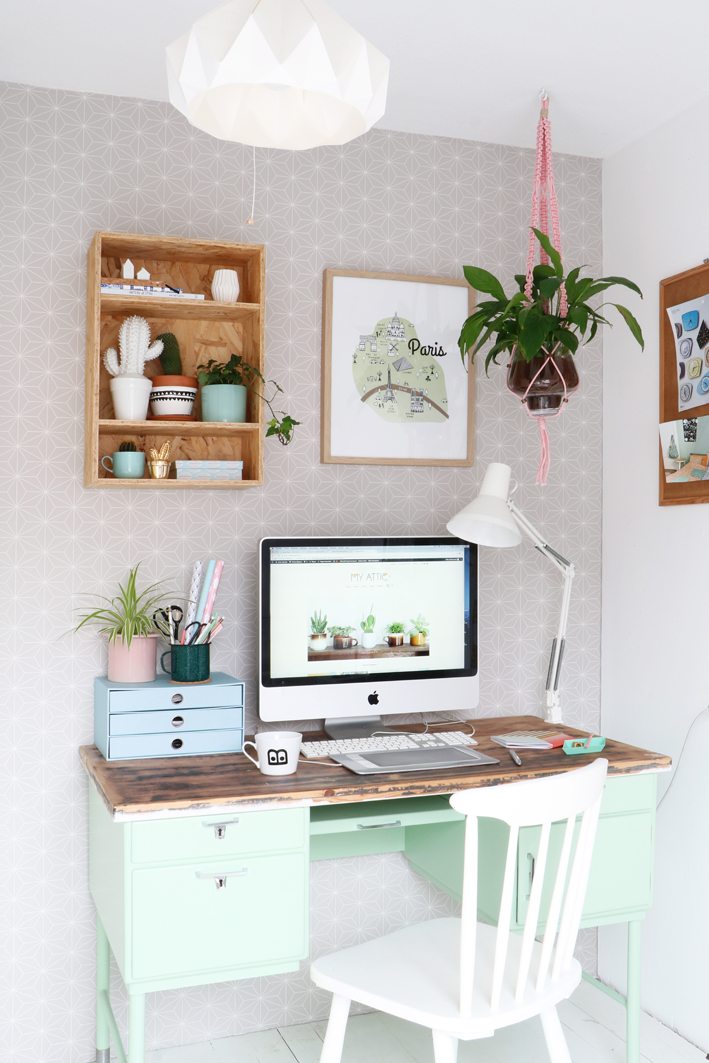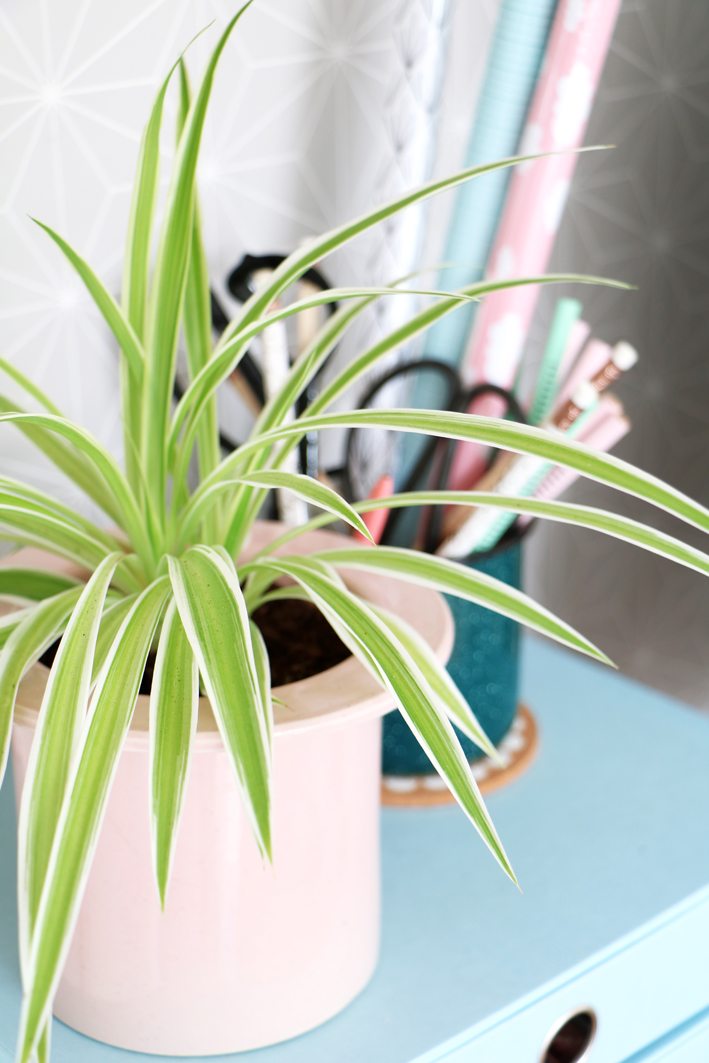 MY LITTLE HOME OFFICE
Above my desk you can see a pink crochet planthanger that I bought from Daans Vintage & Crafts when I was selling my own stuff at a vintage market in Rotterdam. I couldn't resist! The "Paris" poster I bought at Ikea as well as the light blue little desk drawer and the white mug. The cabinet on the wall was made by my man and the vintage desk I found at the thrift shop on the other side of the country. I gave it a new mint green colour and decided to leave the top as it is… I love my little home office! But to be honest, it never really looks this neat & organized!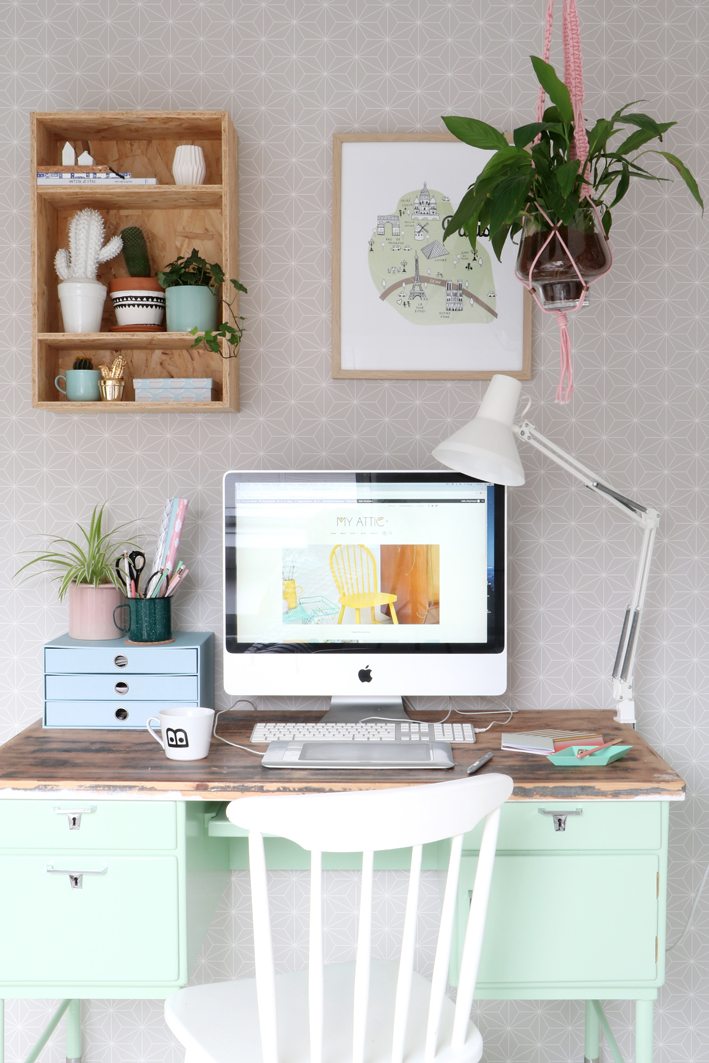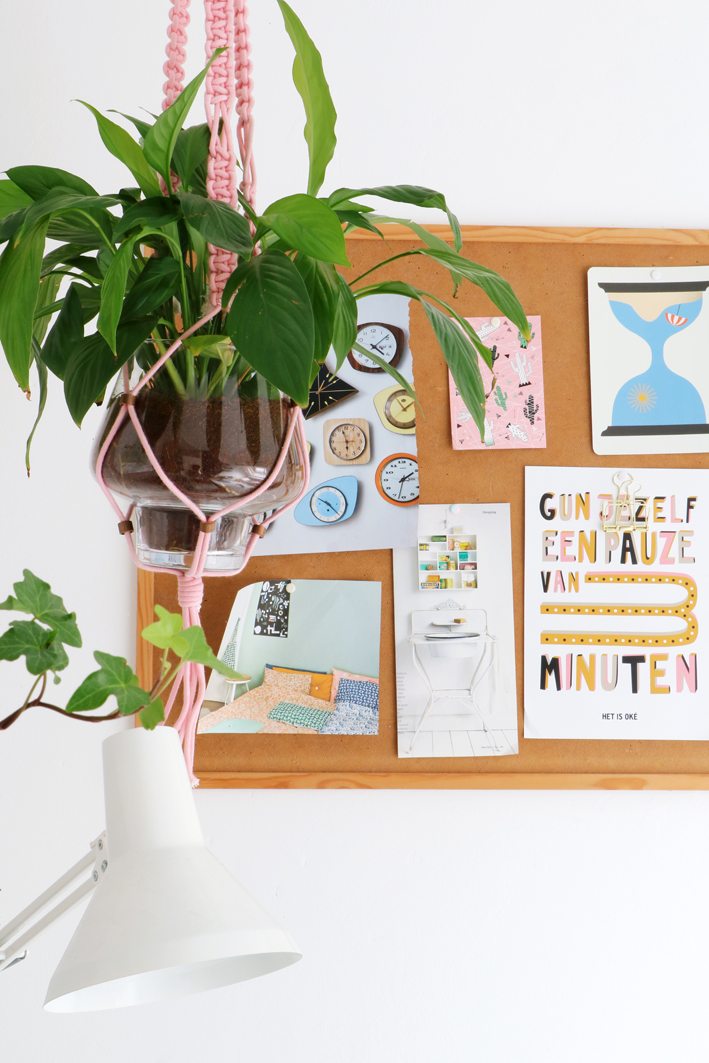 Photography: Marij Hessel