Since it's the most festive time of the year, and gold is a pretty popular colour right now, I thought it would be nice to share this diy project with you! It's probably not something you've never seen before but I just love the way you can turn something so ordinairy into something very pretty, just by using spray paint! It might be the reason why I started doing diy projects in the first place! I remember I spray painted complete chiars for a graduation project years and years ago… Ever since, I'm hooked! I must admit, for this diy project, I drove back and forth to the hardware store two times because I kept picking the wrong metallic spray paint. You have to get the shiny one, look at the result, now that's what I call gold! I combined the golden vases with some fresh greens and a dark blue background to create a vibrant colour palette. I really like this combination, especially this thime of the year!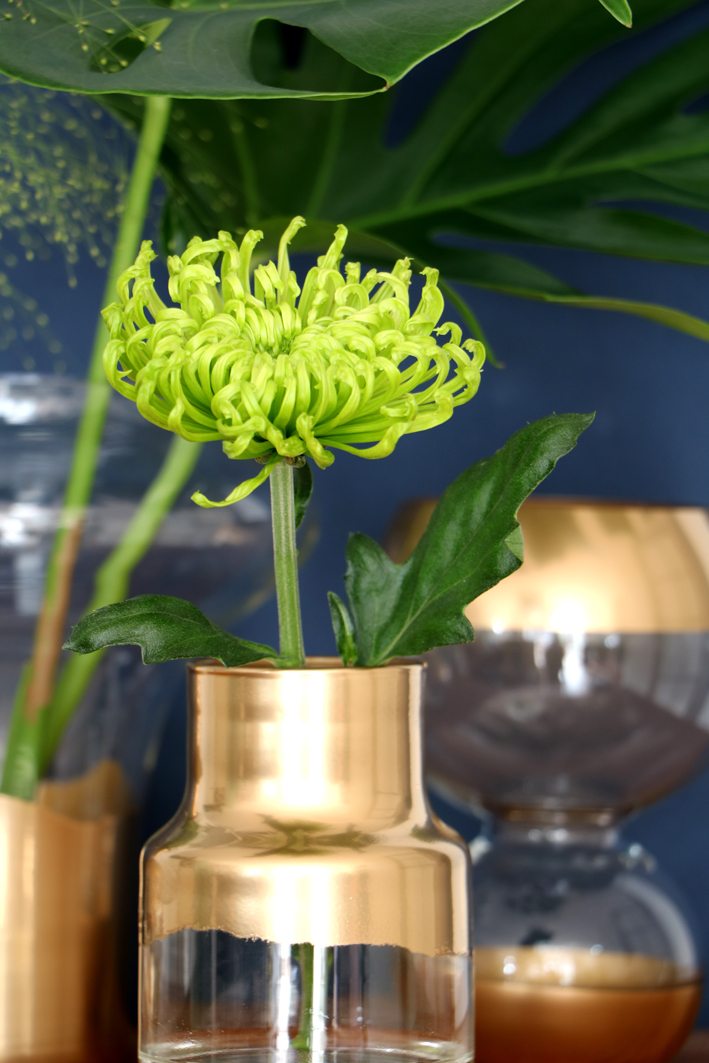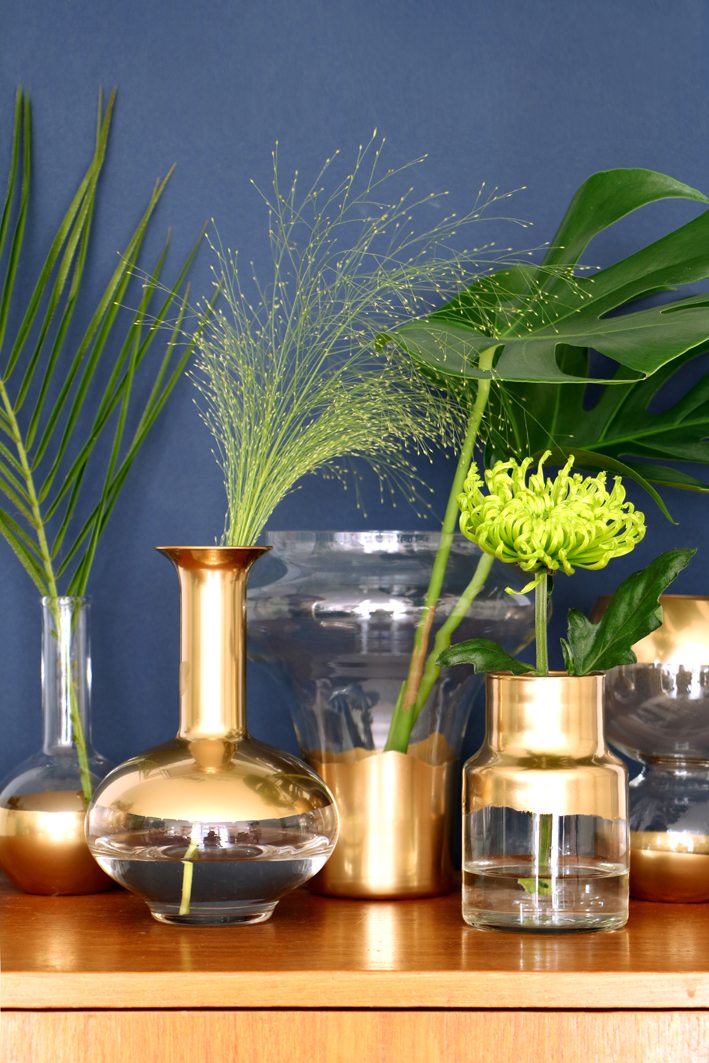 THIS IS WHAT YOU NEED:
– Several glass vases (I got mine at the thrift store for almost nothing!)
– Paper
– Tape
– Metallic gold spray paint
– Pretty greens or flowers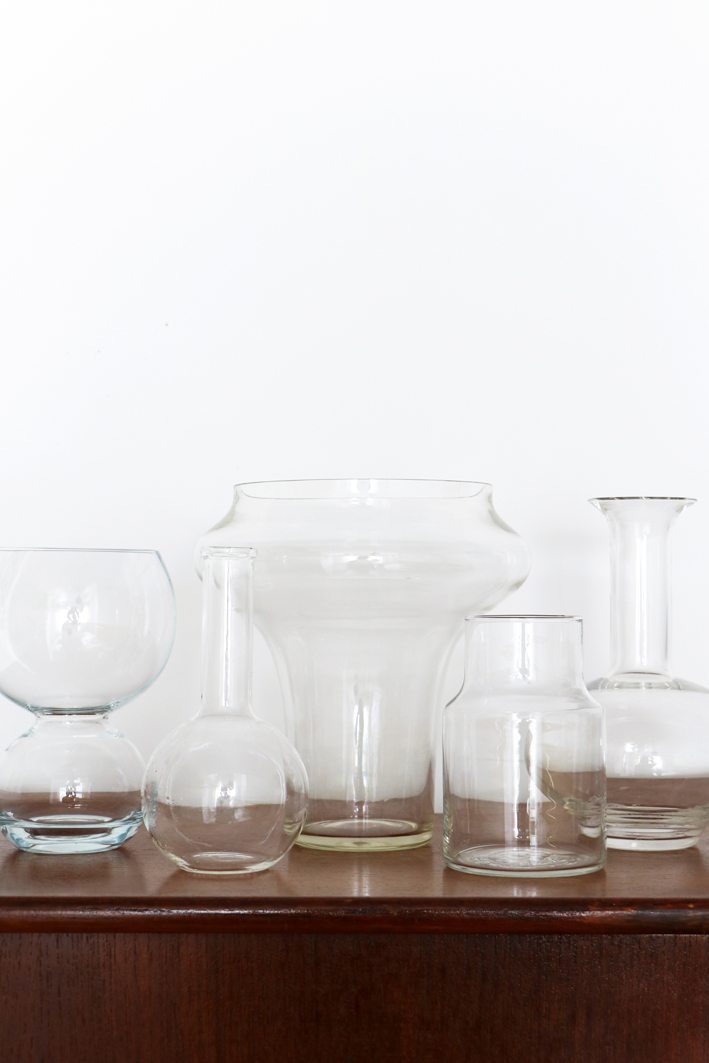 STEP 1:
Collect some glass vases at the thrift store in different shapes and sizes, take them home and give them a good clean.
STEP 2:
Tear strips of paper and place them around  a couple of vases, fasten with tape. The torn paper gives a very nice effect together with the spray paint!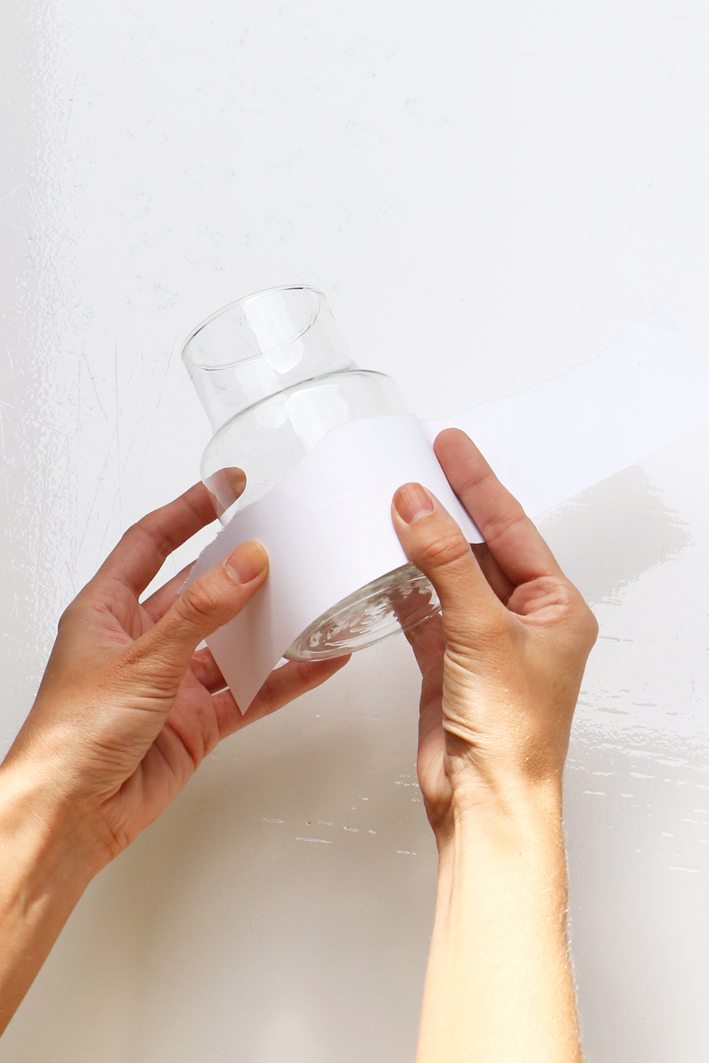 STEP 3:
Use tape to partly cover up some vases. Spray paint the vases in gold metallic, use several thin layers to make sure that the paint won't start to drip.
STEP 4:
Leave them to dry and then remove the paper and the tape. Your golden vases are done! Time to do some styling…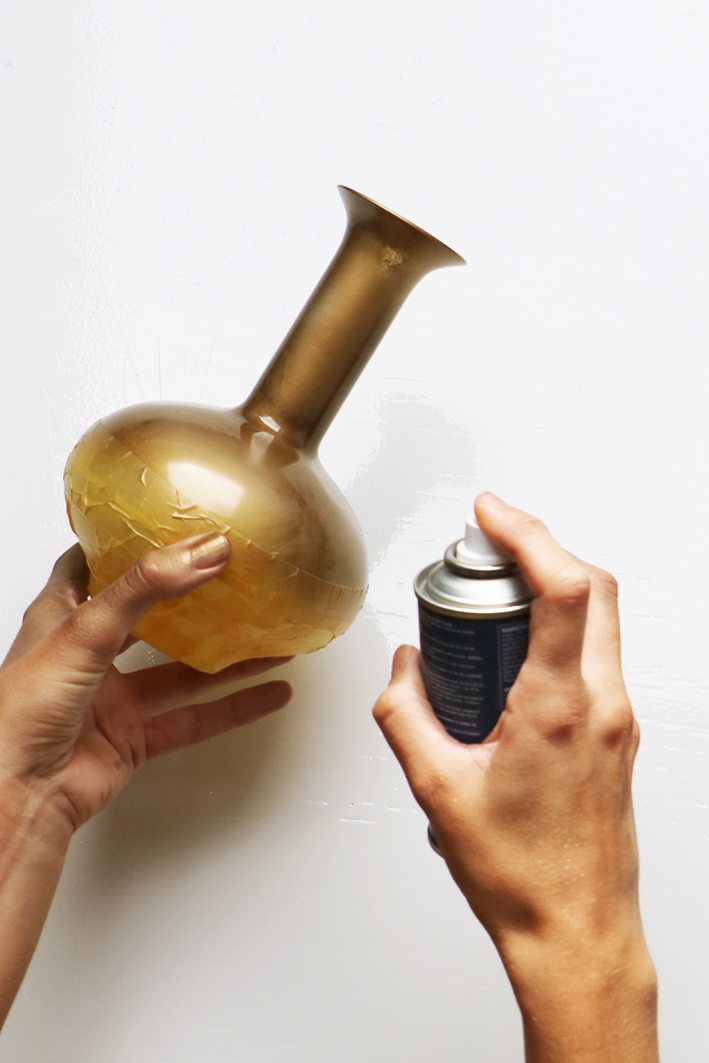 Photography: Marij Hessel