And last but not least… My fourth and last Ikea Hack for cats that I made! This cat hangout is pretty simple but your cat will be super stylish in his new hang out spot! Because Def is very often sleeping on top of our built-in fridge, and I don't like all his hairs in this particular place, I decided to make him his own hang out spot above the fridge! For this Ikea hack for cats I used this module from the Ikea PS collection from 2014, off course in one of my favourite colours: mint! As you can see, Def is very interested in new places to sleep or just to chill out. That's what keeps the life of a cat exciting right? If you want to see all four Ikea hacks made by me, go here and here!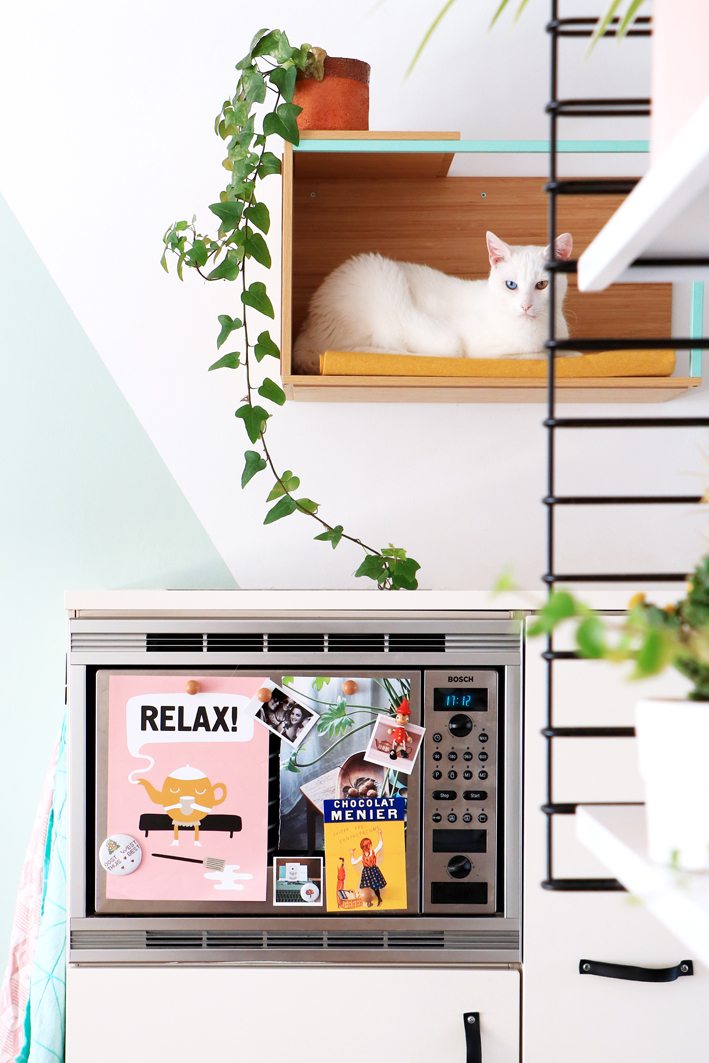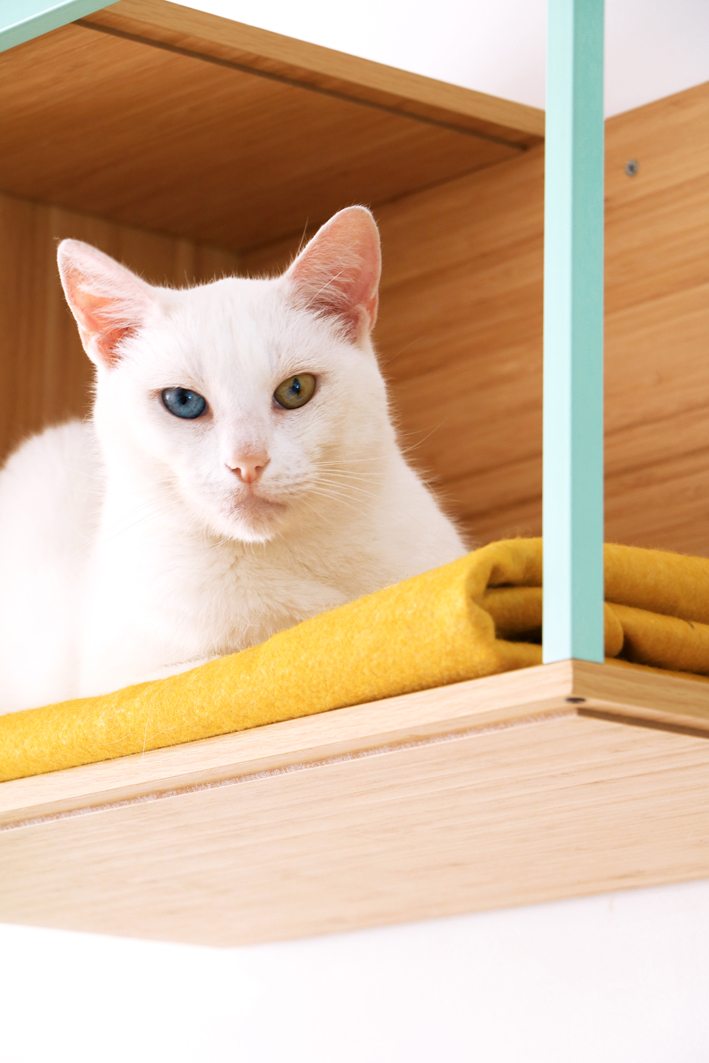 Step 1:
First I (or actually my love) measured out three points to decide where the holes should be.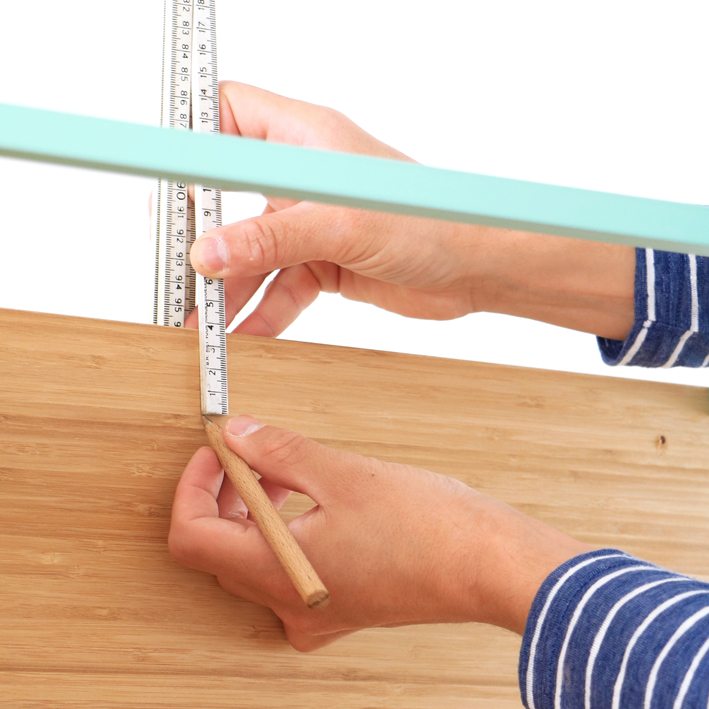 Step 2:
Then we made three holes with a wood drill.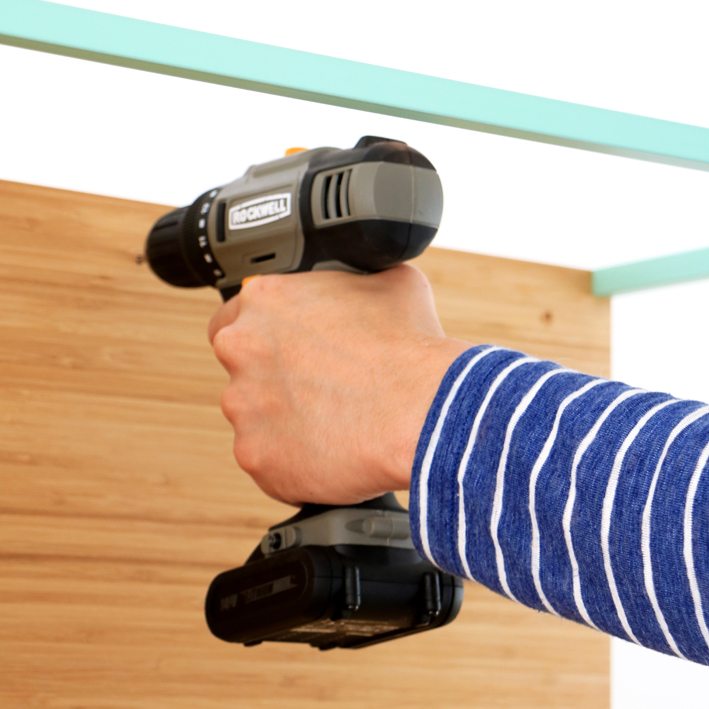 Step 3:
Once you've made the holes, you decided where te module should be hanging and use a spirit level to make sure it's hanging straight. With a pencil or a screw, you can make marks on the wall by pushing the screw through the holes. Now you know exactly where to drill the holes in the wall.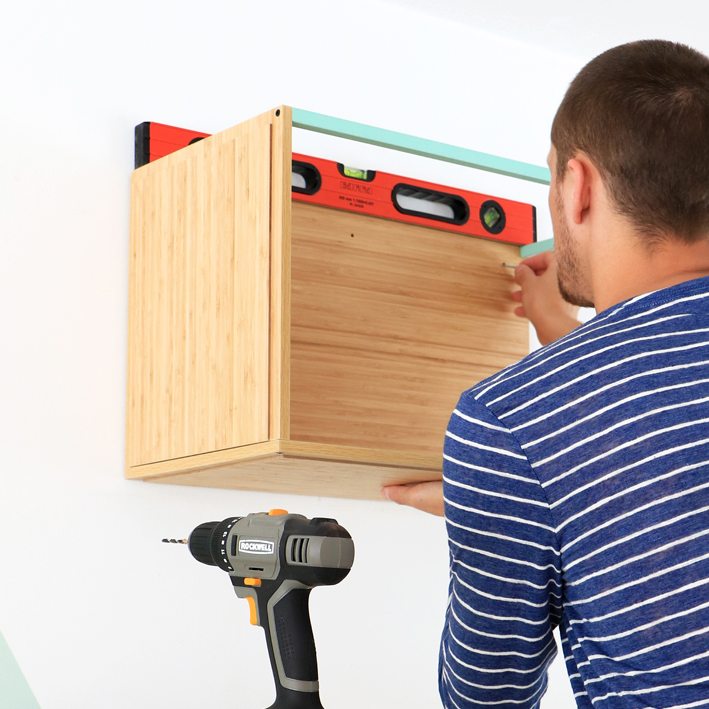 Step 4:
Drill the holes in the wall and hang up the module. Make it extra comfy with a little pillow or plait and show the new hang out spot to your cats!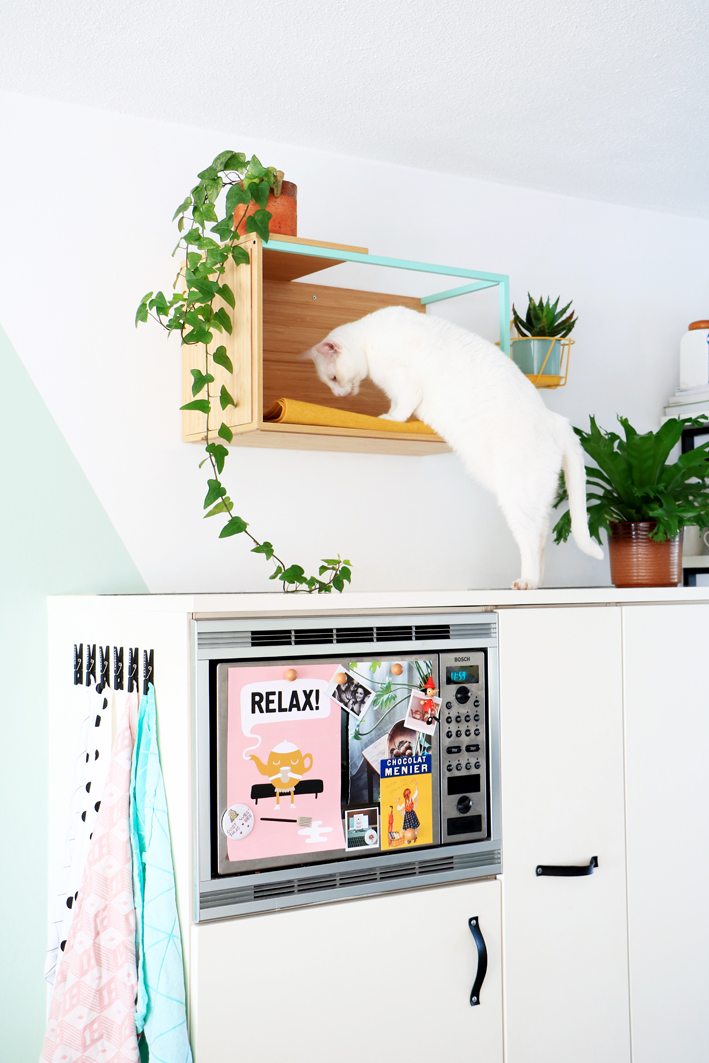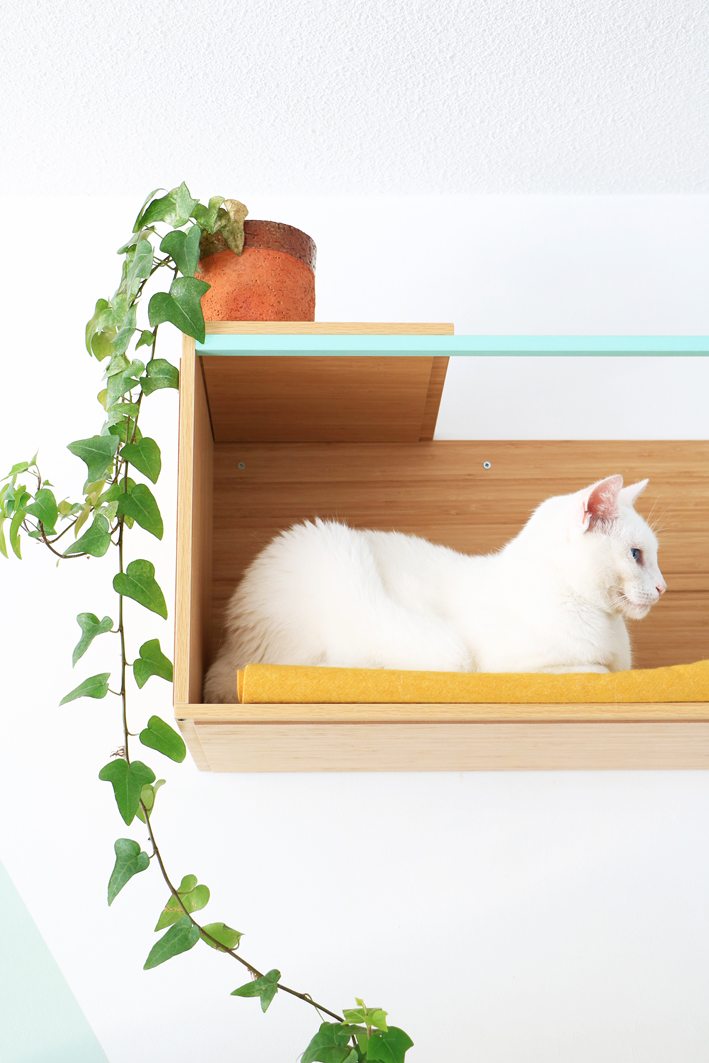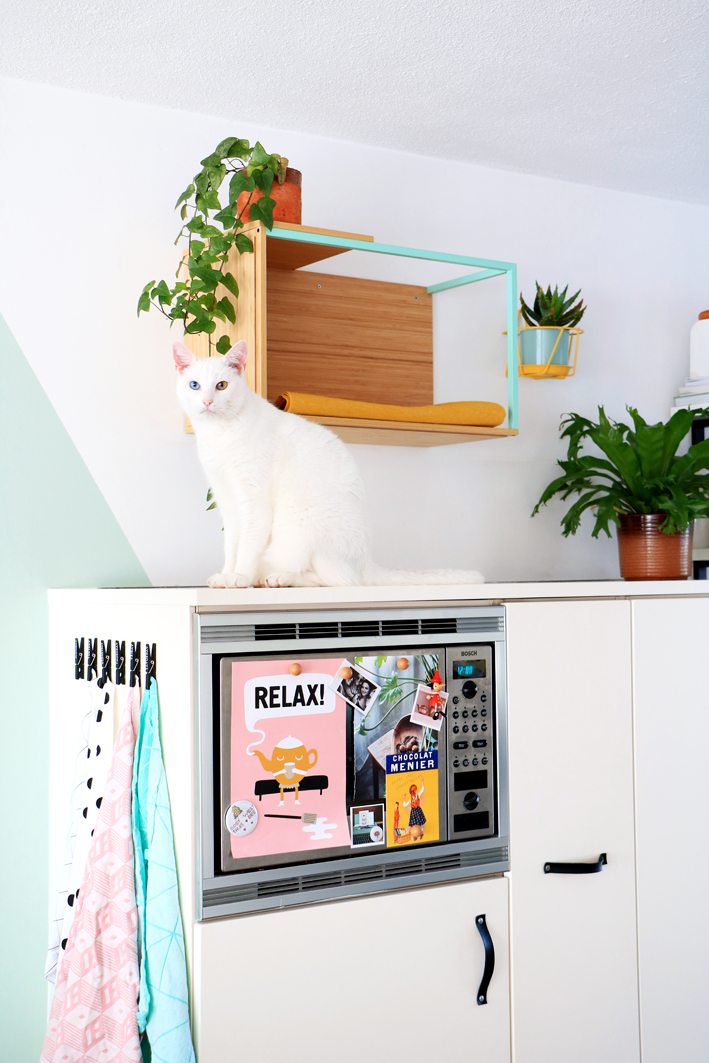 Photography: Marij Hessel