If you've been following me for a while, you probably know "My Attic" actually stands for my actual attic, the place where it all started and where I keep my collection of vintage finds. I realize I never actually showed you my attic! The reason is that it's just a pretty messy place… Honestly, sometimes it's even impossible to walk there because the place is packed with furniture, boxes, wrapping materials and more. Yes I'm a hoarder!
I really like to share pretty images as much as possible but now it was time to reveal the mess! Actually what you see on this picture is the "organized" version of the attic. For a long time I didn't have a problem with this messy attic, but when I started with a new project for Flexa, I thought it was the perfect opportunity to give the attic a makeover! How nice would it be to come upstairs and enter a good looking place where my goodies would be organized and presented in a nice way so I could actually enjoy them?!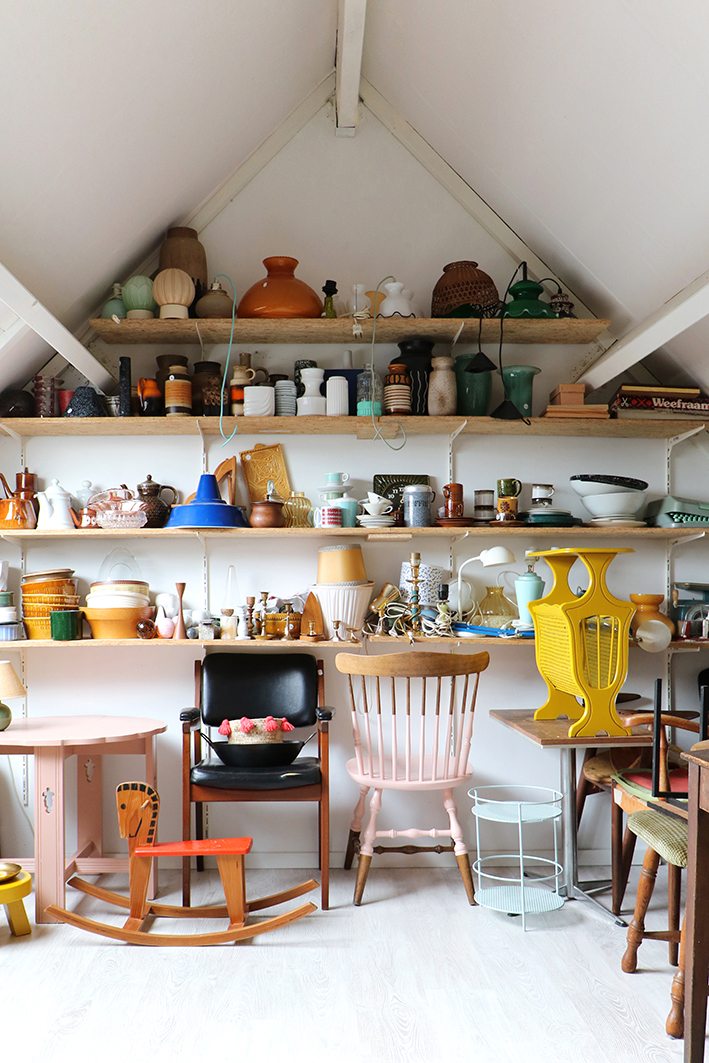 I started by clearing out the attic, this was more work then I thought because, where would I keep all this stuff? I put most of the smaller things in boxes and moved as much as possible to my home office on the 1st floor. Not ideal but there was no other option. It was also a good moment to say goodbye to some things that I've been keeping for way too long. It was time for some serious organizing!
When the attic was cleared out, at least the part that I would be doing some painting, I started collecting images and colours that I liked and inspired me. I also used the Colour Futures '17 book that is filled with pretty pictures and colours… I was collecting a lot of greens and blues, these colours keep inspiring me! My plan is to give the back wall a new shade including the shelves. So the complete wall will have just one colour and the shelves will blend in with the wall. With the images and colours that I liked the most, I made a moodboard as a good starting point for this makeover.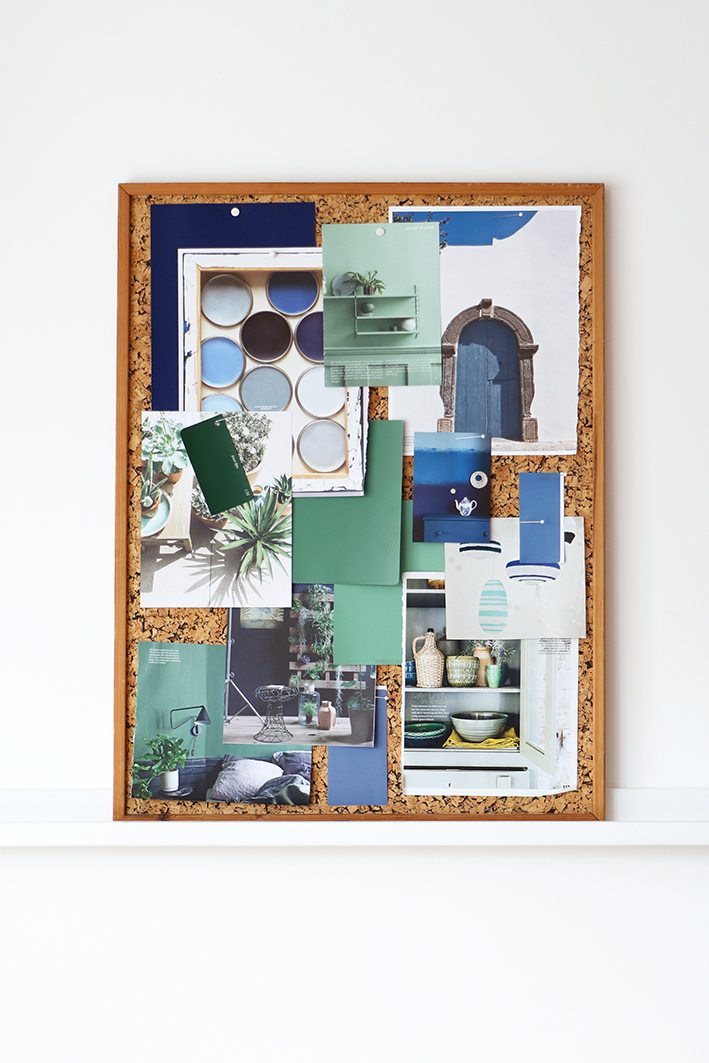 It's obvious it will be either a green or a blue shade… the colours that cought my eye are "lush lavender", "85% tijm", "vol tijm" and "oldtimer rally". I got some colourcards from Flexa and placed them on top of a shelf with some vintage accessories to see how these shades would combine with these kind of materials and how the lighting in the attic would effect the colours. We only have one window on the left side so it's not a very light space. Still I really love the darker colours as well!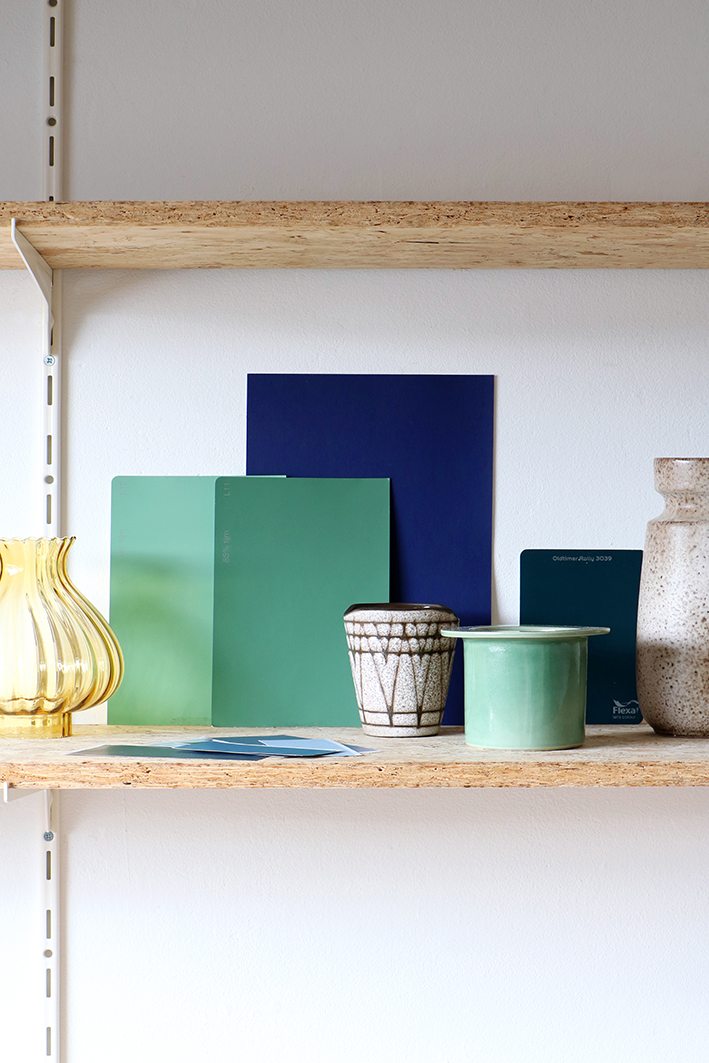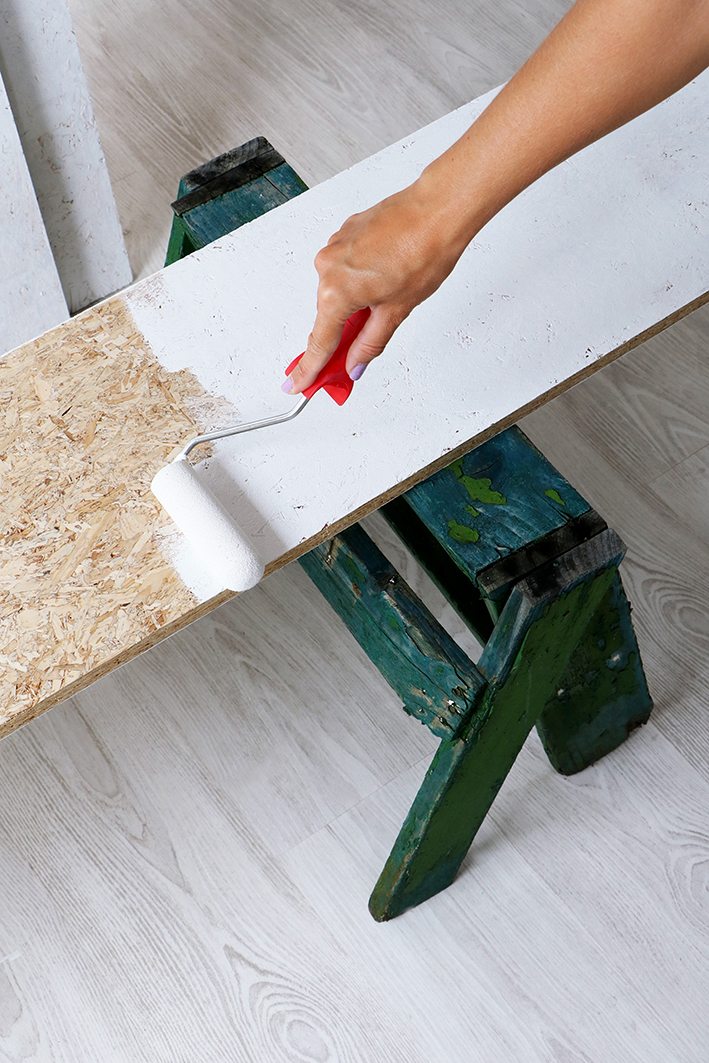 To get a better look, I first painted the shelves with a white primer (this had to be done anyhow). This way, the wall would be like a white canvas and I could make a better decision using the Flexa Visualiser App. After all the shelves were painted white, I made my final decision with the help of the Flexa Visualiser App. It helped me to narrow it down to two colours: "lush lavender" & "vol tijm"… If you're curious which one it will be, stay tuned because in my next blog I'll show you the result! In the meantime, you can take a look at some previous projects I did in collaboration with Flexa here, here and here!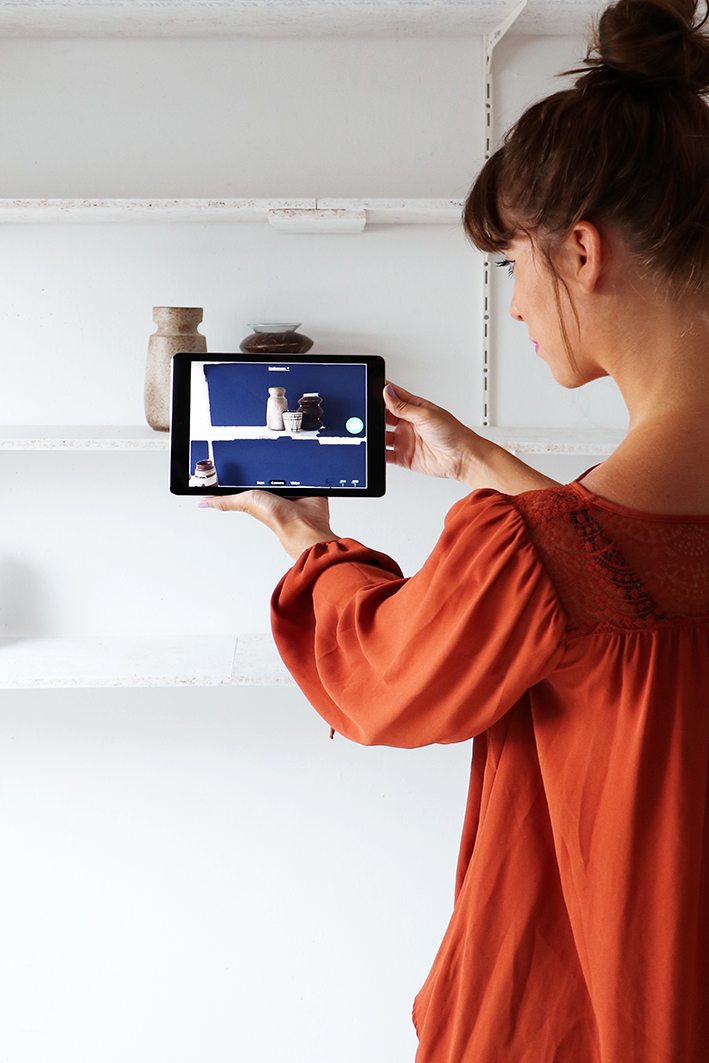 Photography: Marij Hessel