Before we left for South Africa for a fantastic holiday (which off course I'll tell you more about later!), I received the Dremel Tool. I must be honest, I had not heard about Dremel before but when I did some research I found a lot of info and ideas about the things you can do with the Dremel Tool… This would be perfect for me since I'm working on DIY projects and upcycling vintage finds pretty often! The Dremel Tool arrived in a handy box including a little box with all kinds of bits and accessories. On Pinterest I found a lot of inspiration about what you can do with this multifunctional tool, take a look at my board here!
I still hadn't decided which DIY project I would try out with the Dremel Tool until I found this supercute little red sewing box at the thrift store… I thought it was a bit overpriced but it was just too damn cute to leave it behind. My plan was to upcycle it with a little help from my new tool! I already spotted the sanding bits and they would be perfect for all the little nooks and crannies of this box. Sanding the little parts was very easy after the sewing box was taken apart. I didn't even have to use any pressure! After sanding the smaller parts I used some regular sanding paper for the bigger surfaces so the box would be ready for a fresh new layer of paint. I used the Flexa colours "Vol Tijm" and "Early Dew" which turned out to be a lovely duo.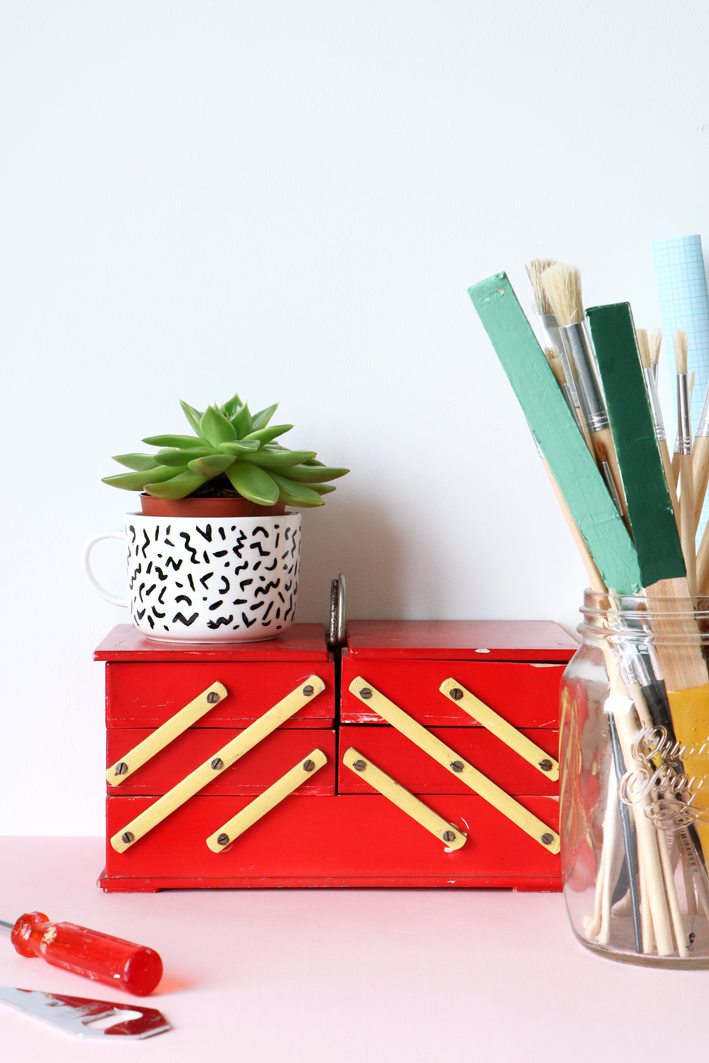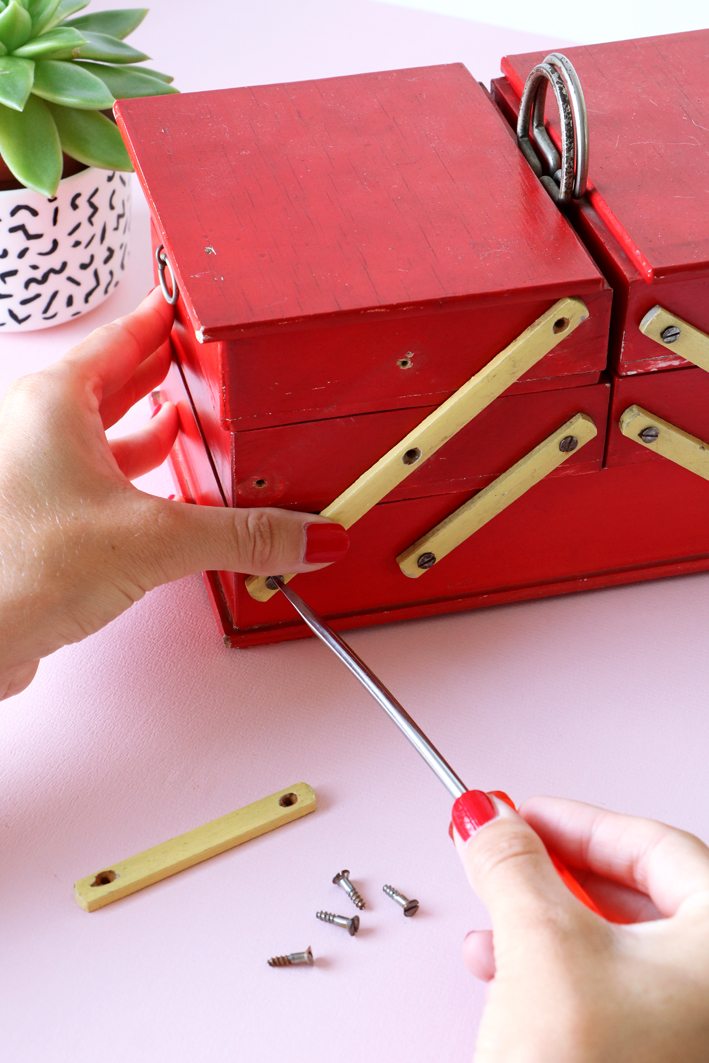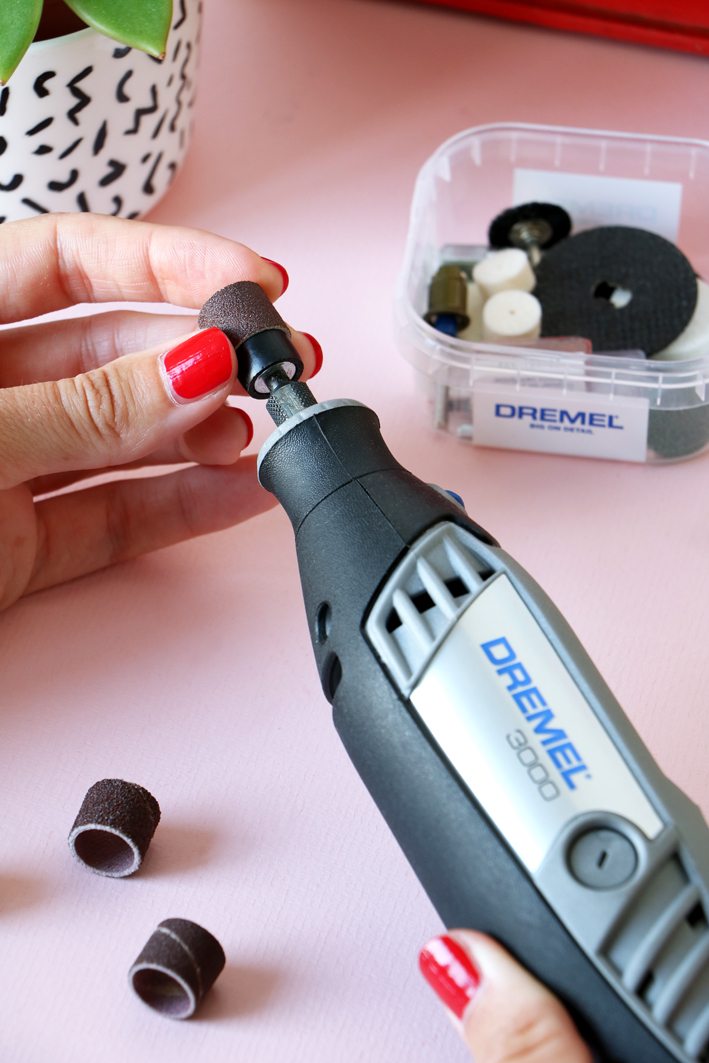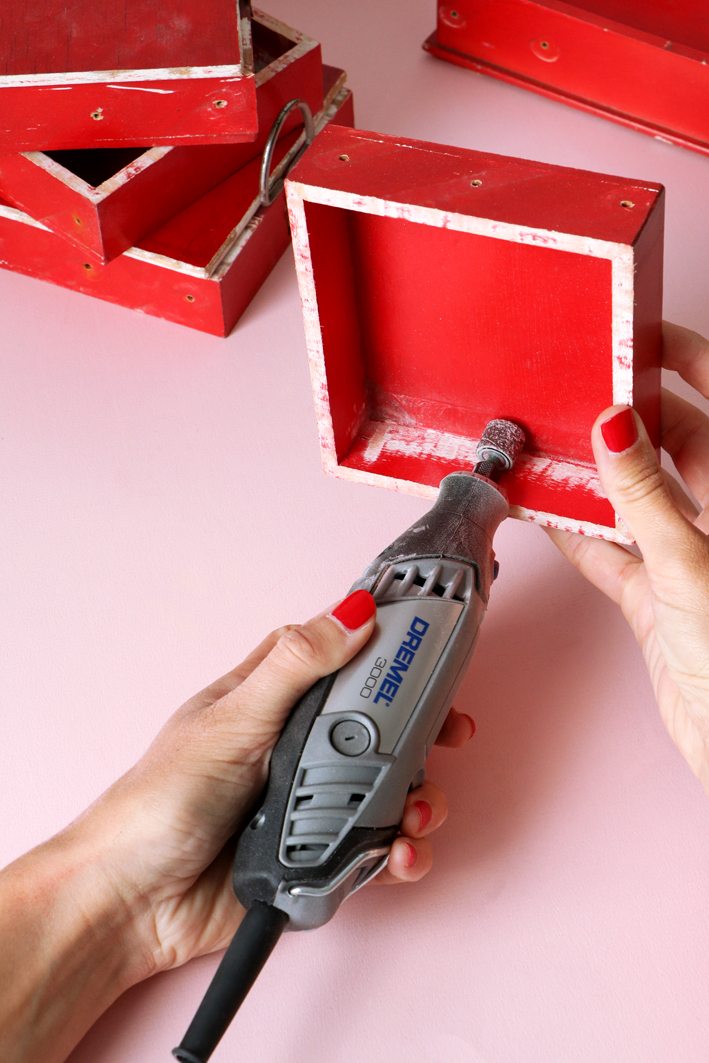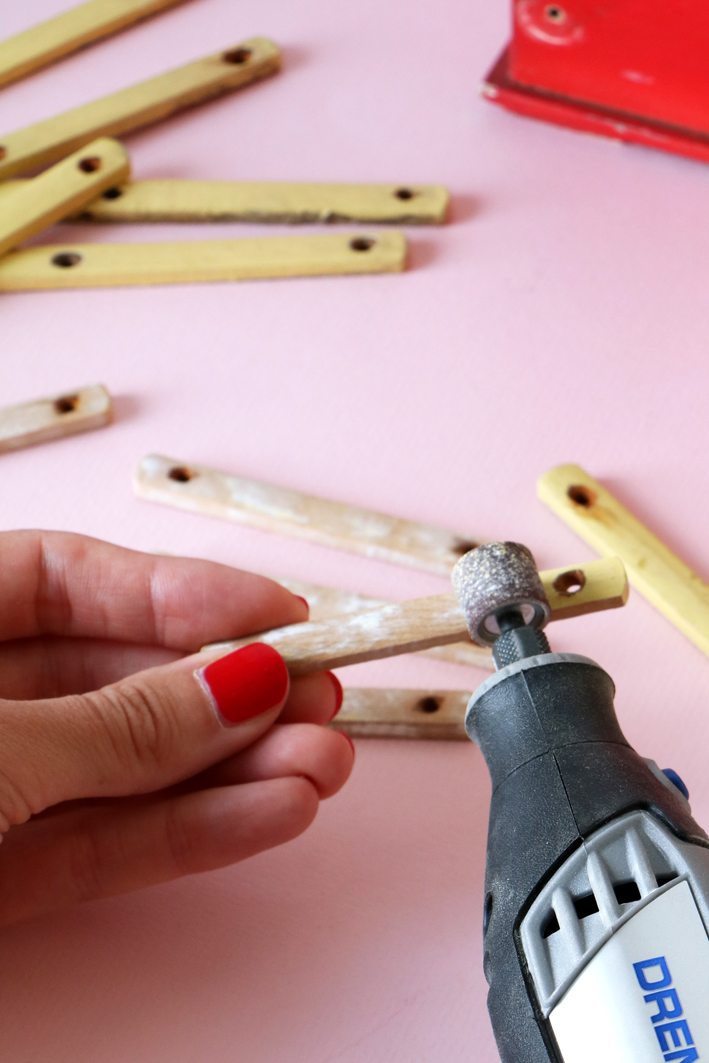 After painting every little part of the box, I left it to dry for the night. The day after it was time to put the box back together. I really love the new look of the sewing box! We recently made some changes at home, especially on the first floor, we switched up all the rooms! Our previous bedroom is now my home office and that is where the vintage wall unit is now used as a place to store all my crafty things like stationary, wrapping paper, stickers, etc etc… This little "toolbox" fits perfectly with the rest of my storage boxes and I can use it for some smaller things like masking tape, business cards and pins. This upcycling project worked out well! What should I do next with this handy Dremel Tool….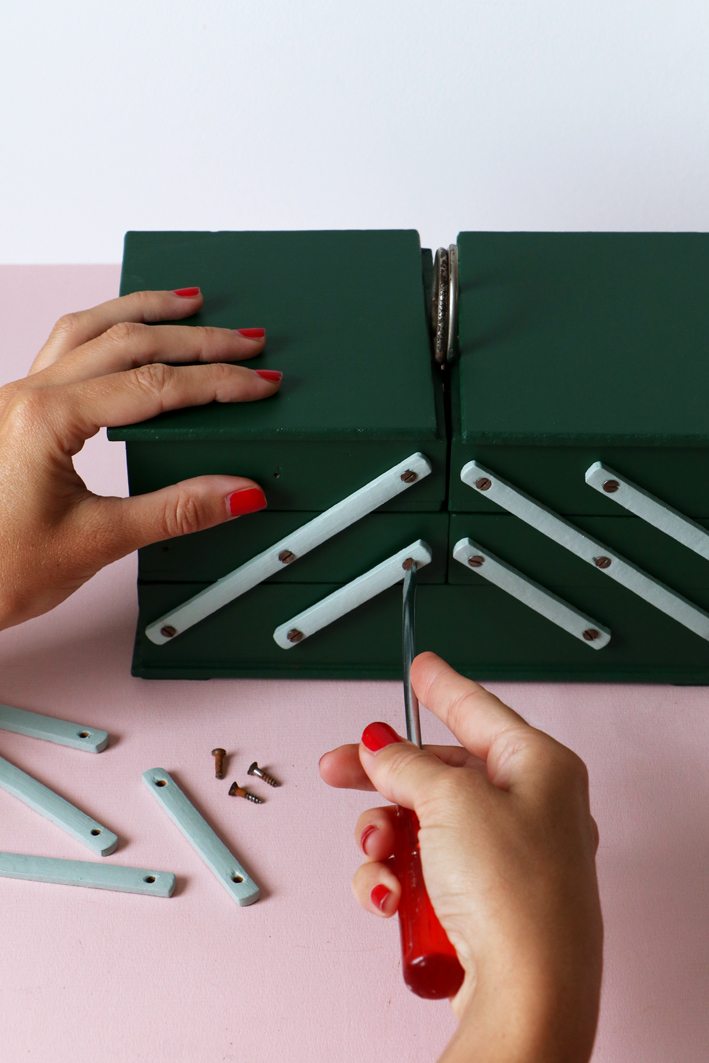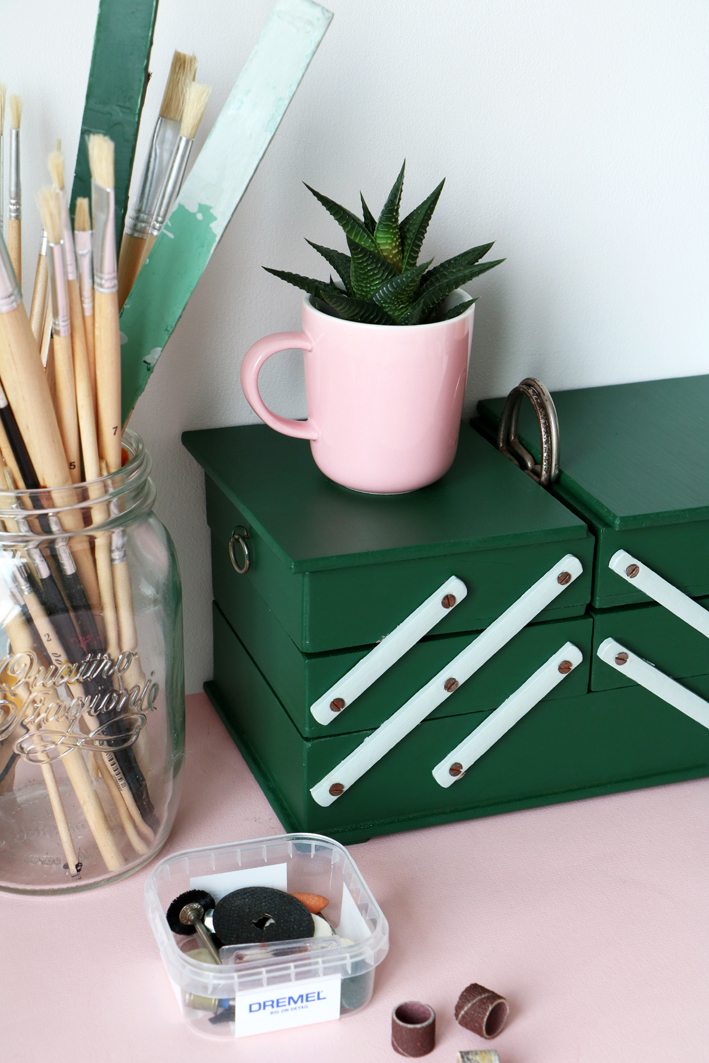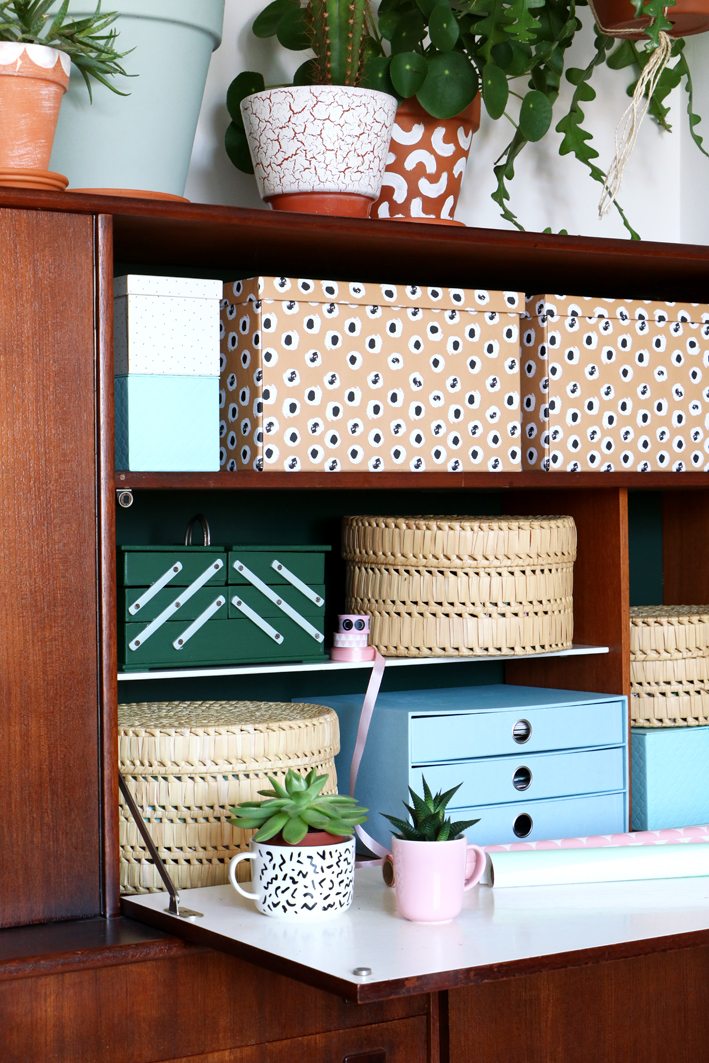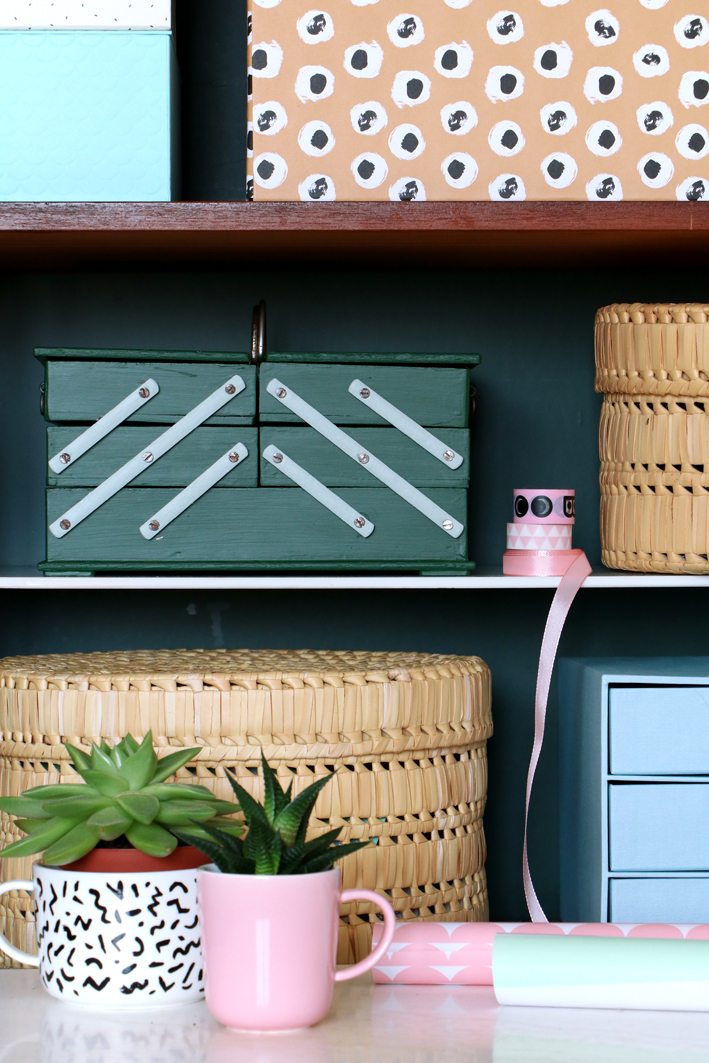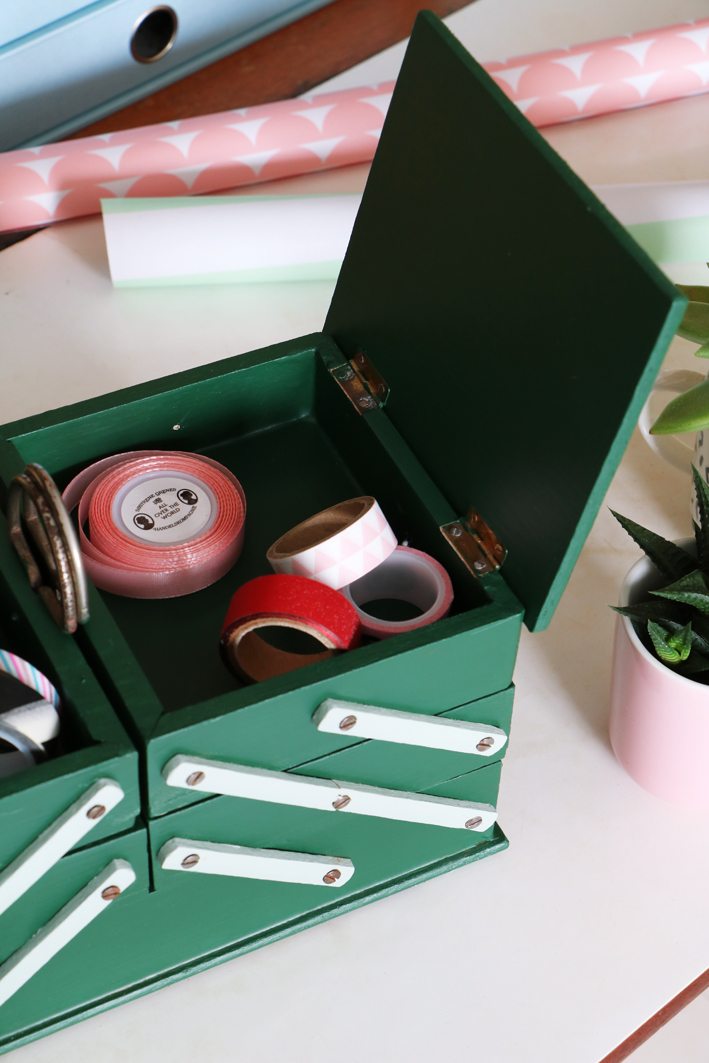 Photography: Marij Hessel